Bob Jackson
special order road bike
The frame featured below was built for the Editor by Bob Jackson Cycles, Leeds. The frame builder, Danny Foster, built it ca. Nov-Dec 1992 during the short period when Jackson and Hetchins were fused. It was made for hill climbing, with the following geometry: 58 cm seat tube (c-to-t), top tube 57 cm (c-to-c), 73-parallel angles, short wheelbase, fork rake 4.5 cm, chainstay length 41cm vertical dropouts, round fork blades and double-plate crown. The finish is grey enamel with minimal chrome. The components are Dura Ace; Stronglight headset, Brooks Swallow saddle with Thompson Masterpiece post, Mavic Ksyrium wheels, Suntour XC Pro pedals.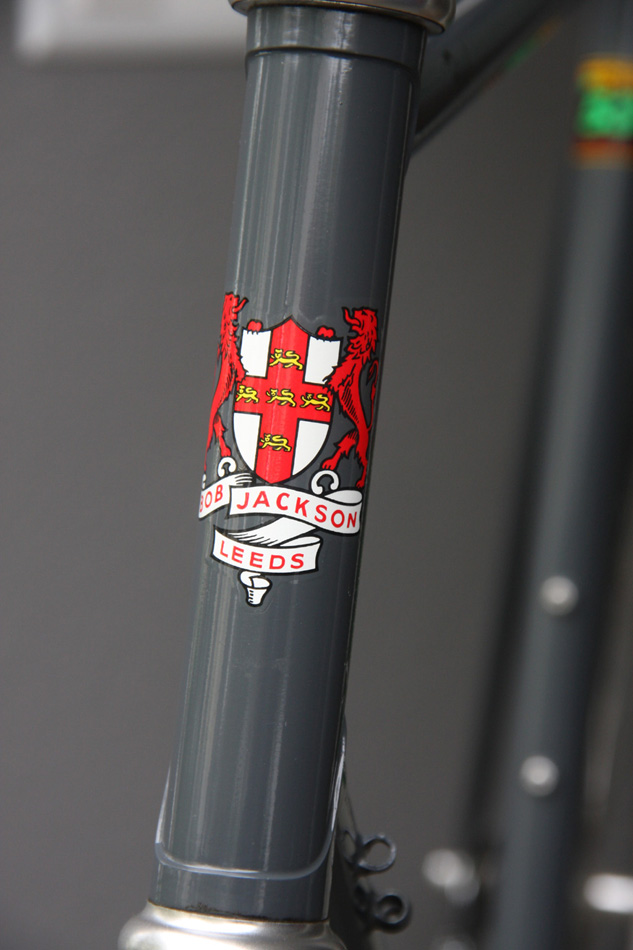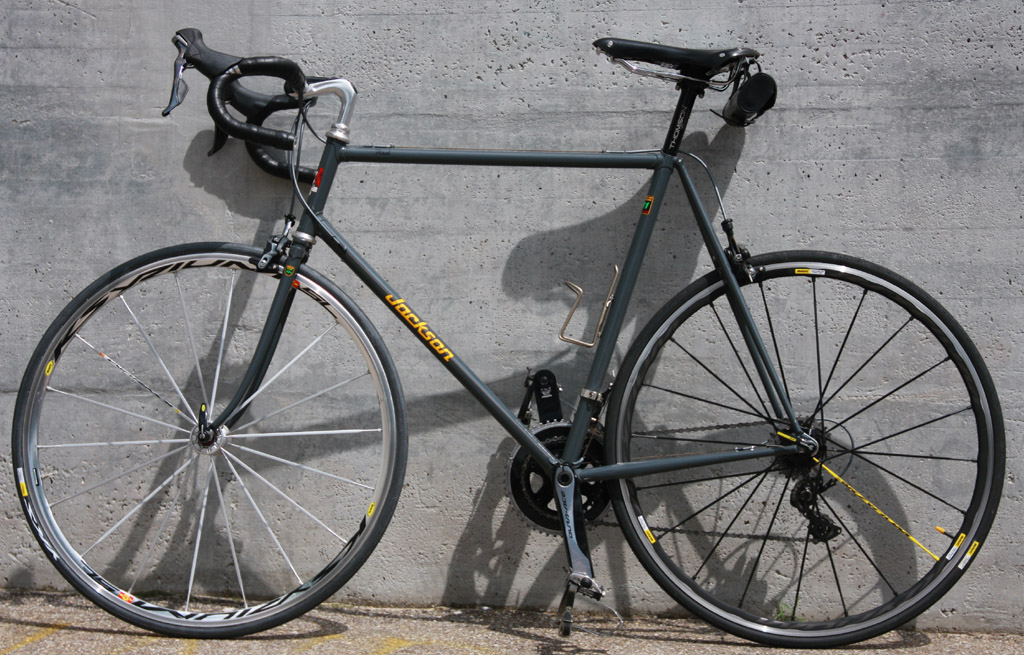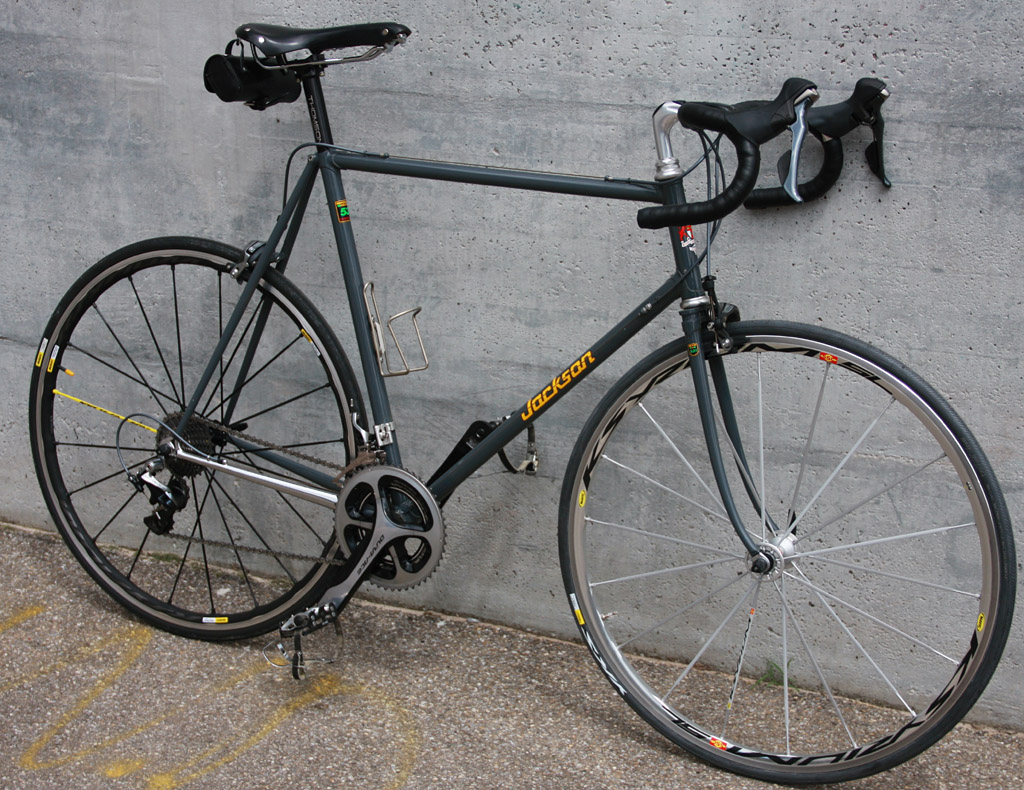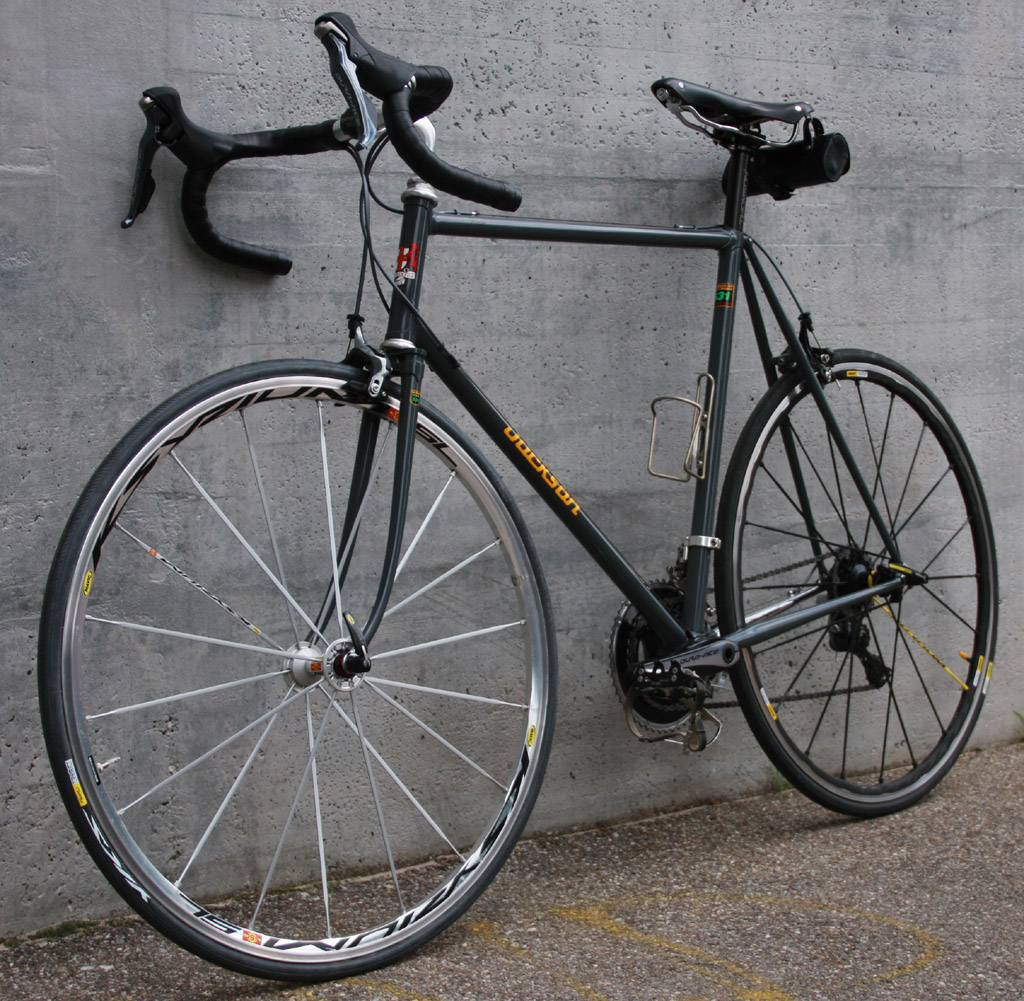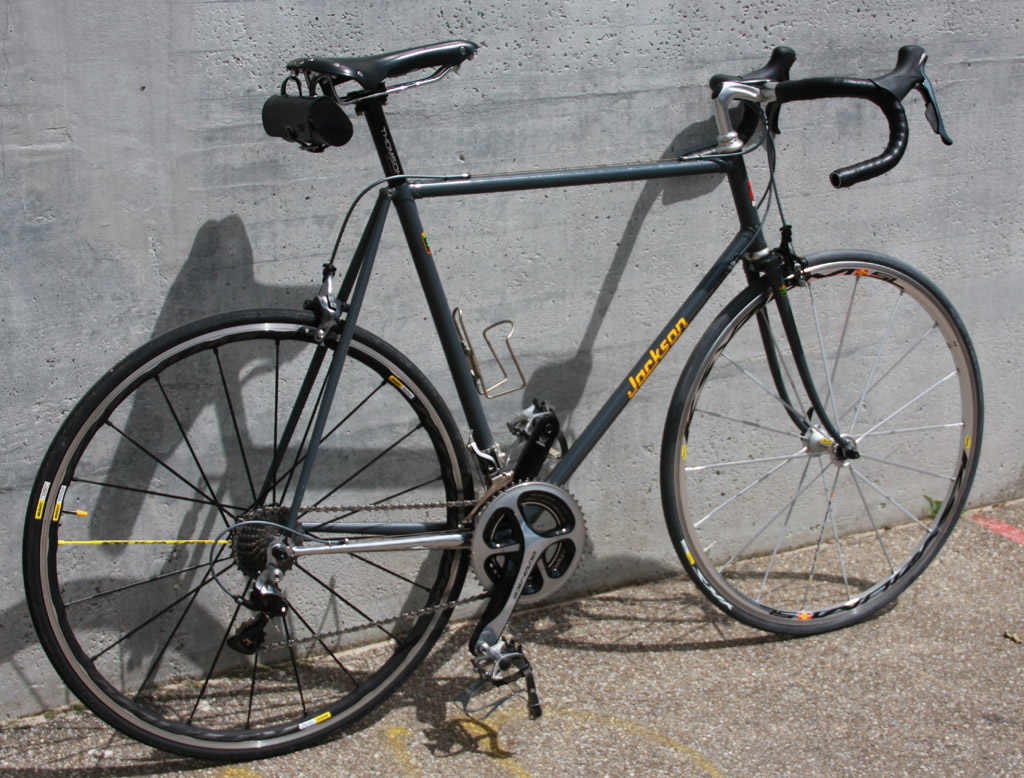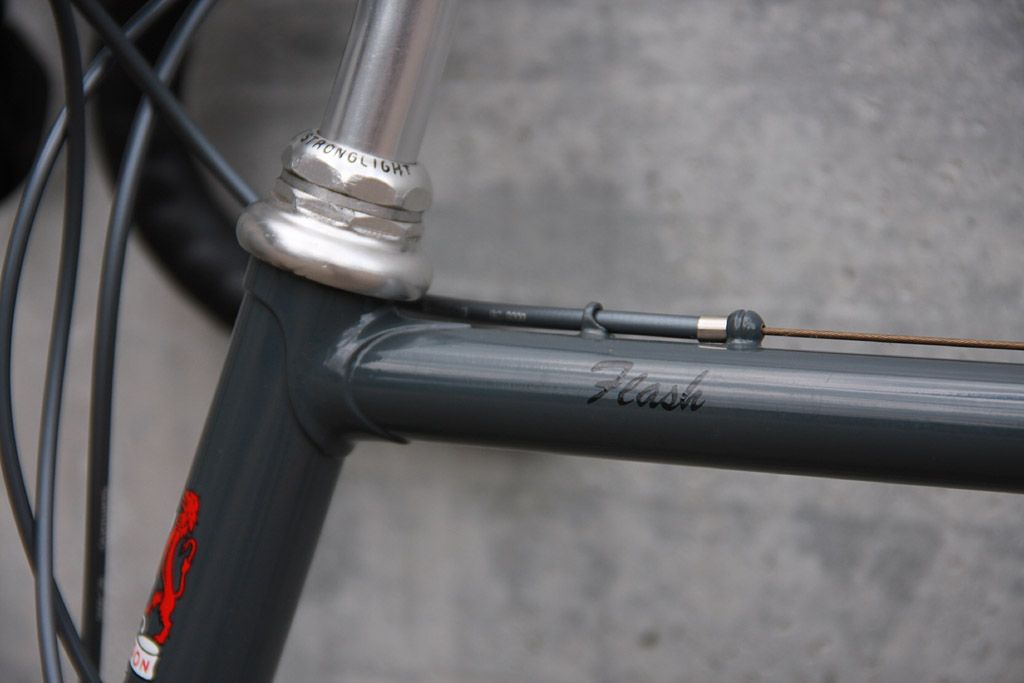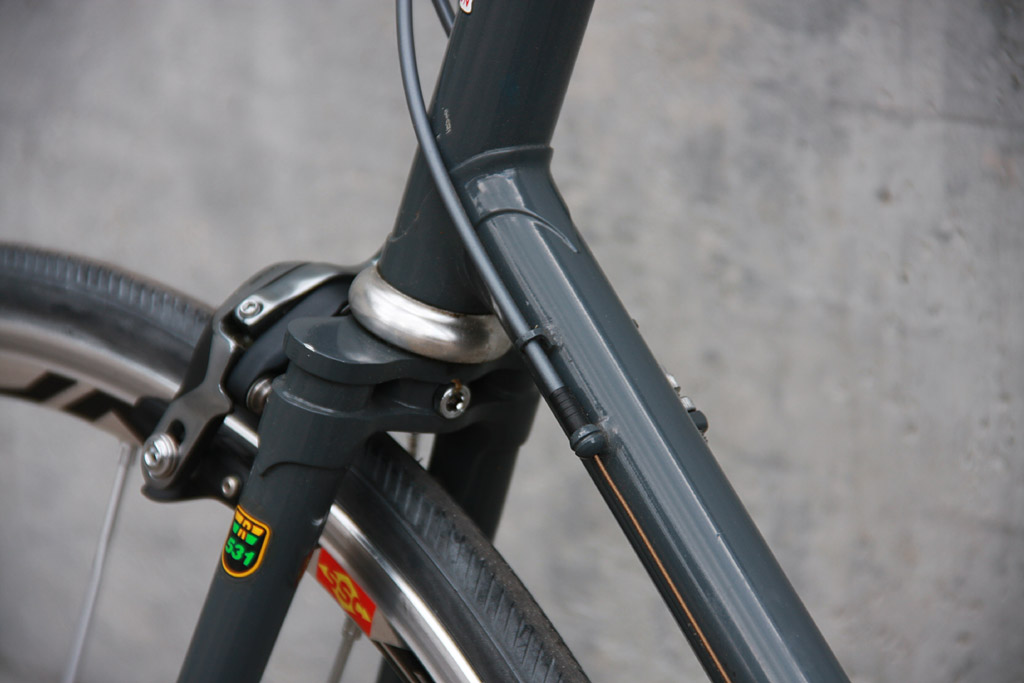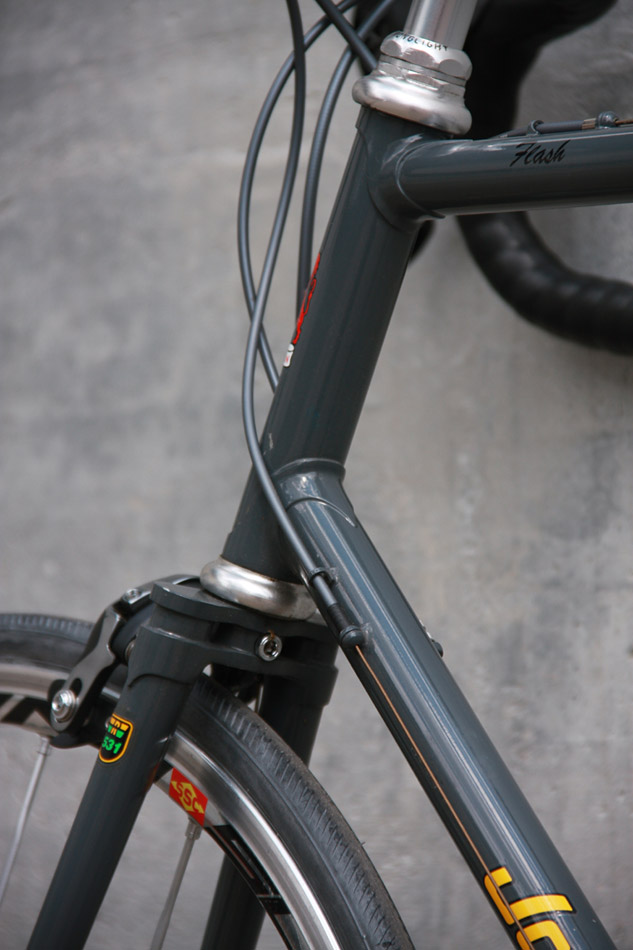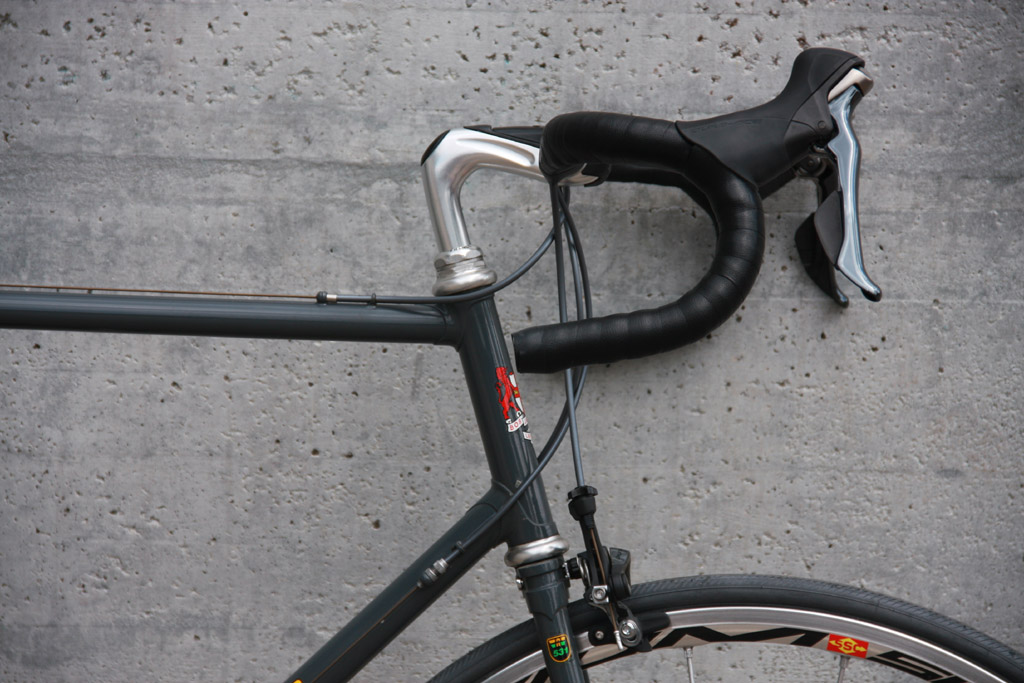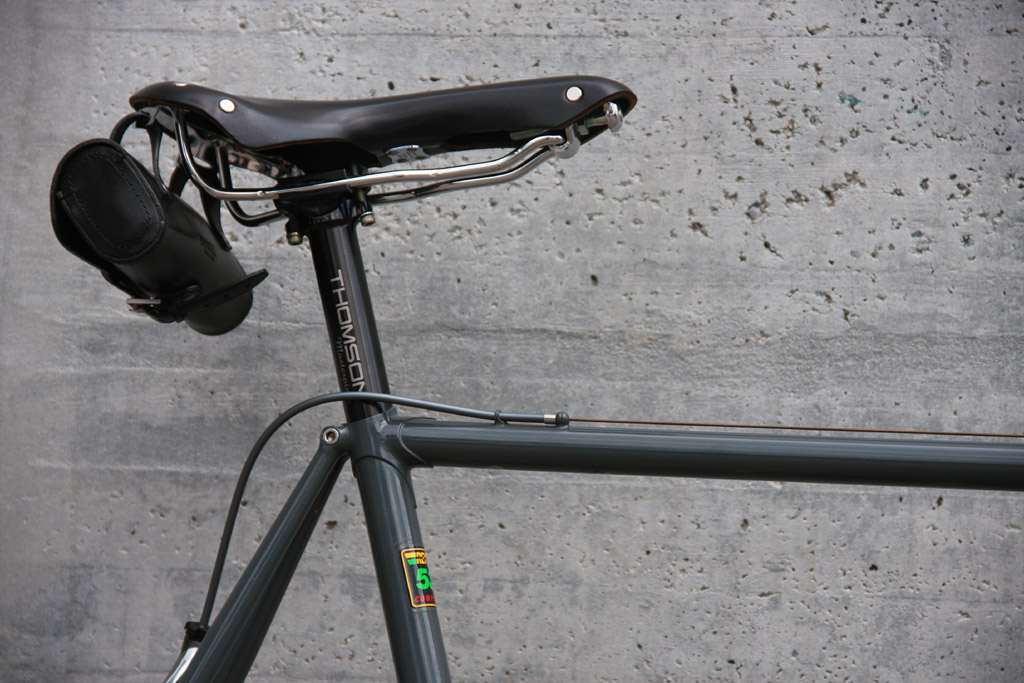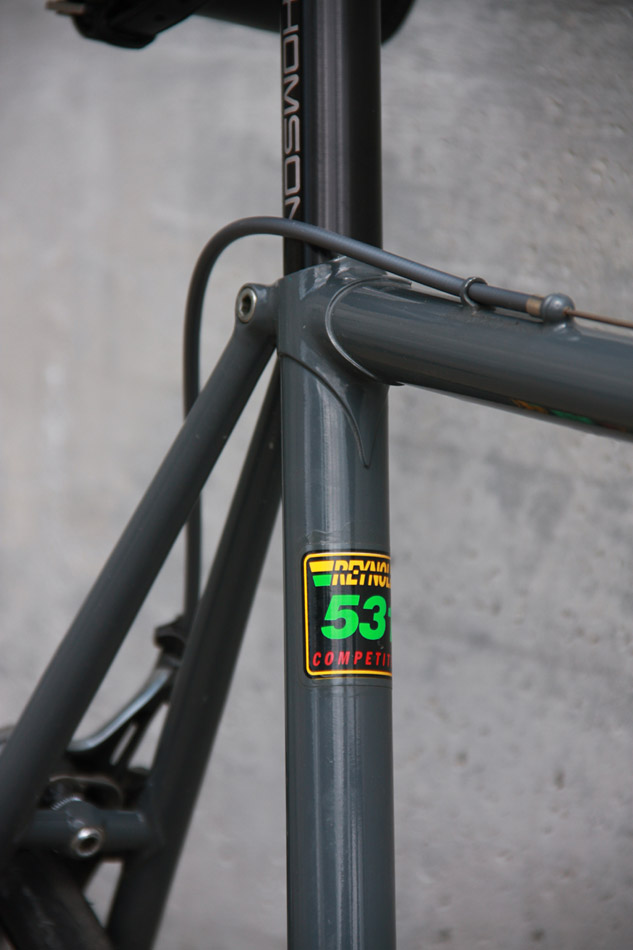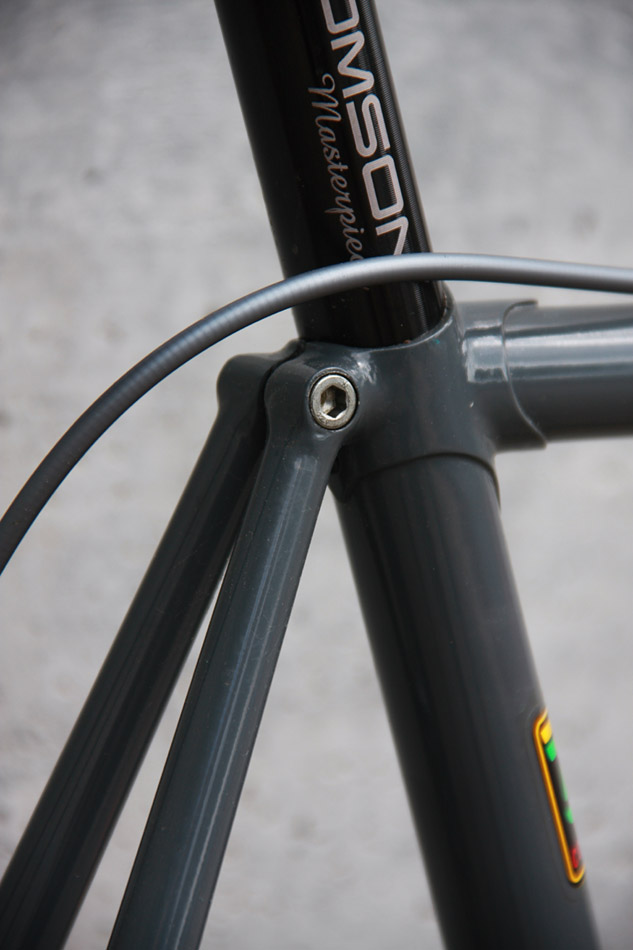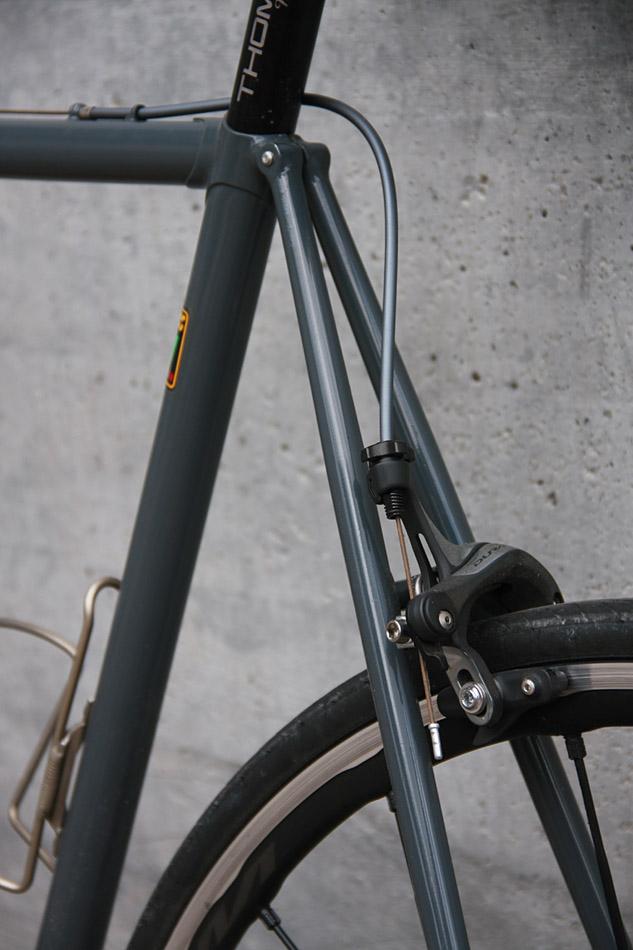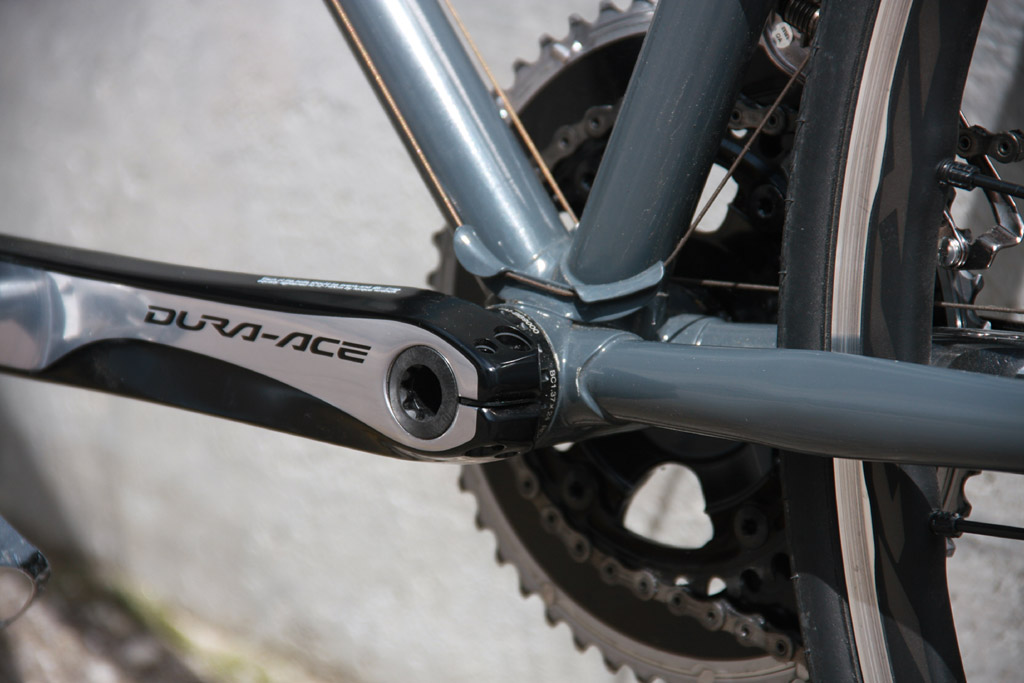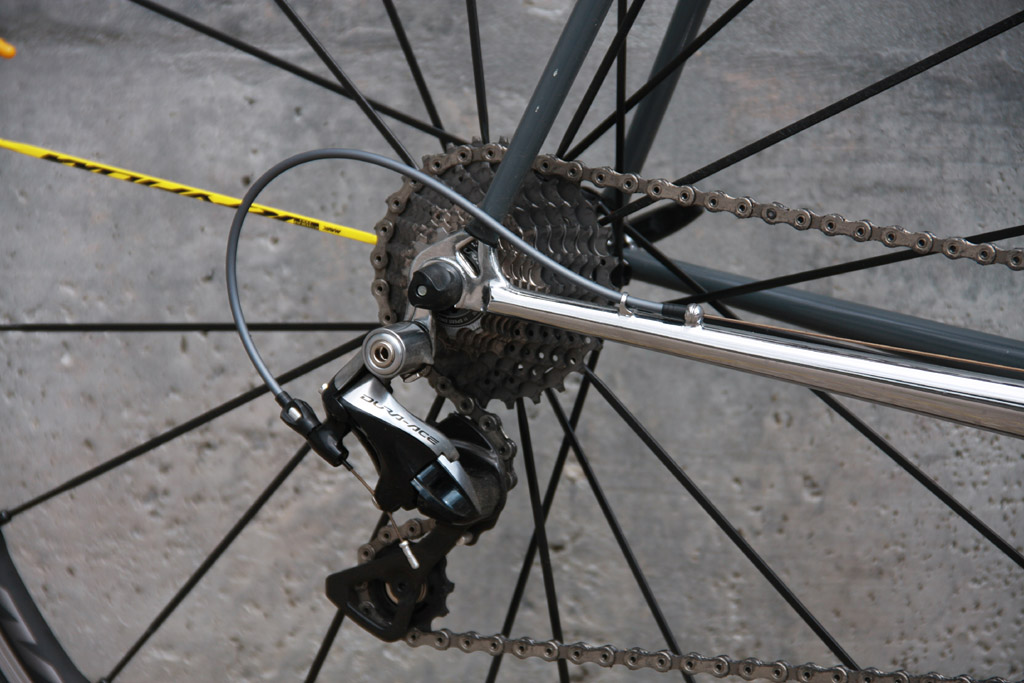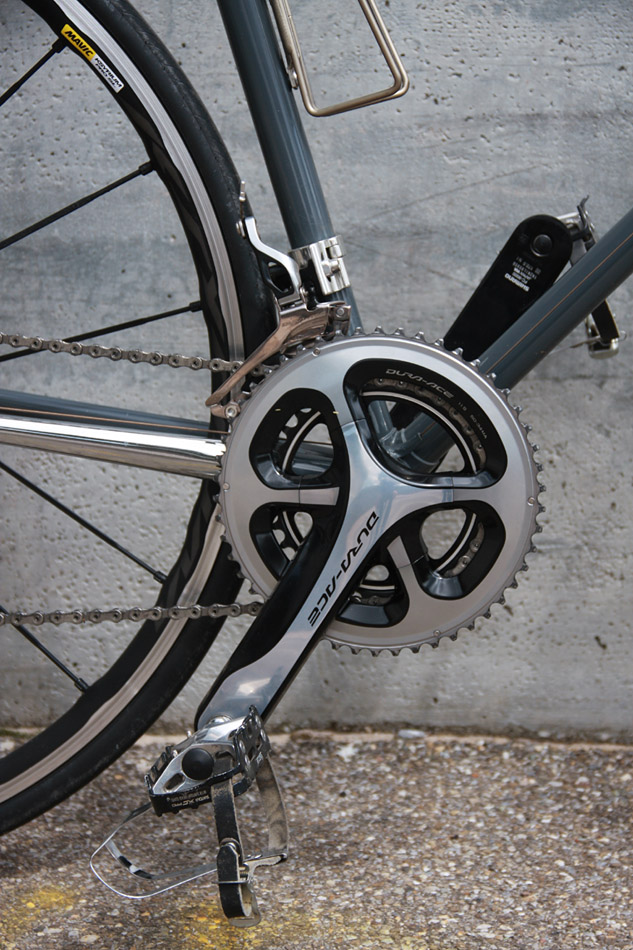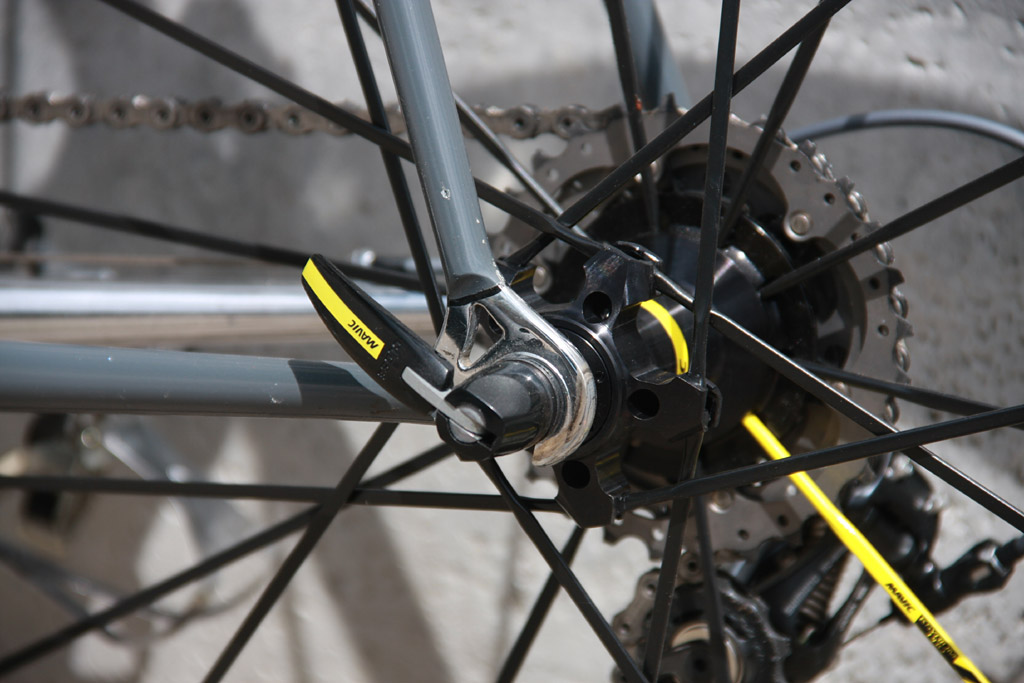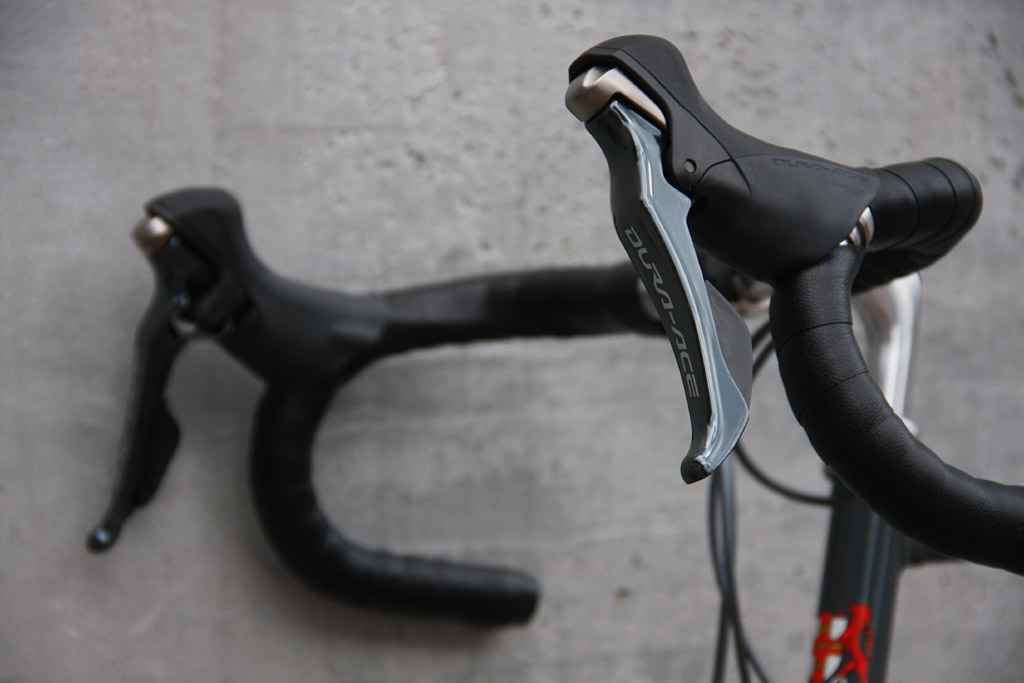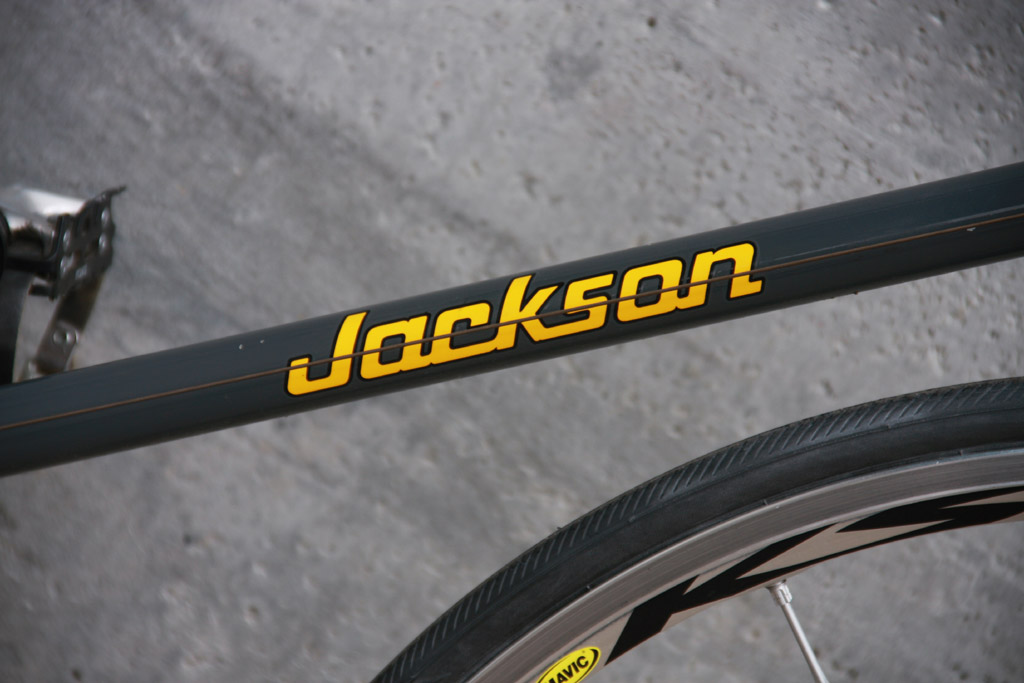 Below: original correspondence and sales receipt. "Danny" refers to Jackson's master builder at that time, Danny Foster, who had been with the firm for decades. Note the price of 250 GBP--the pound went a long way back then!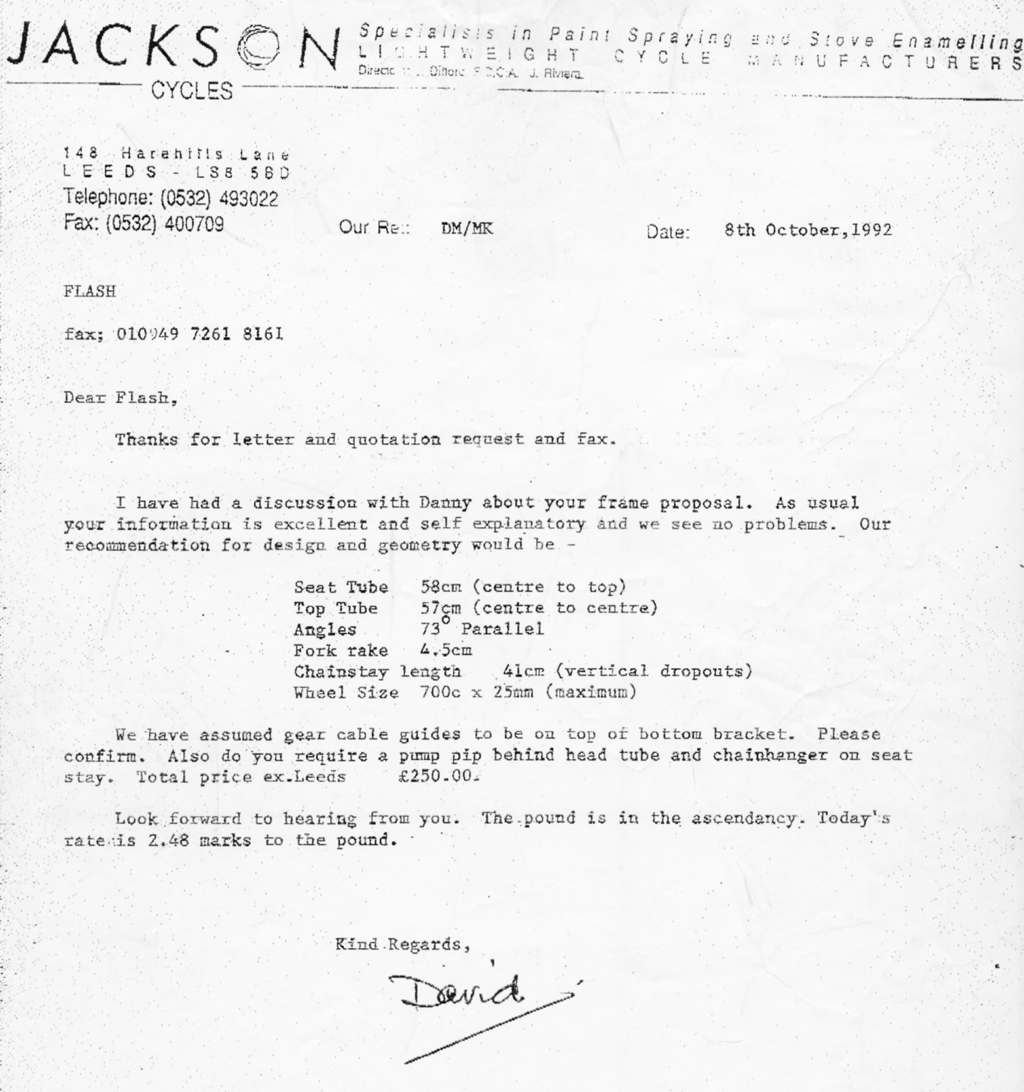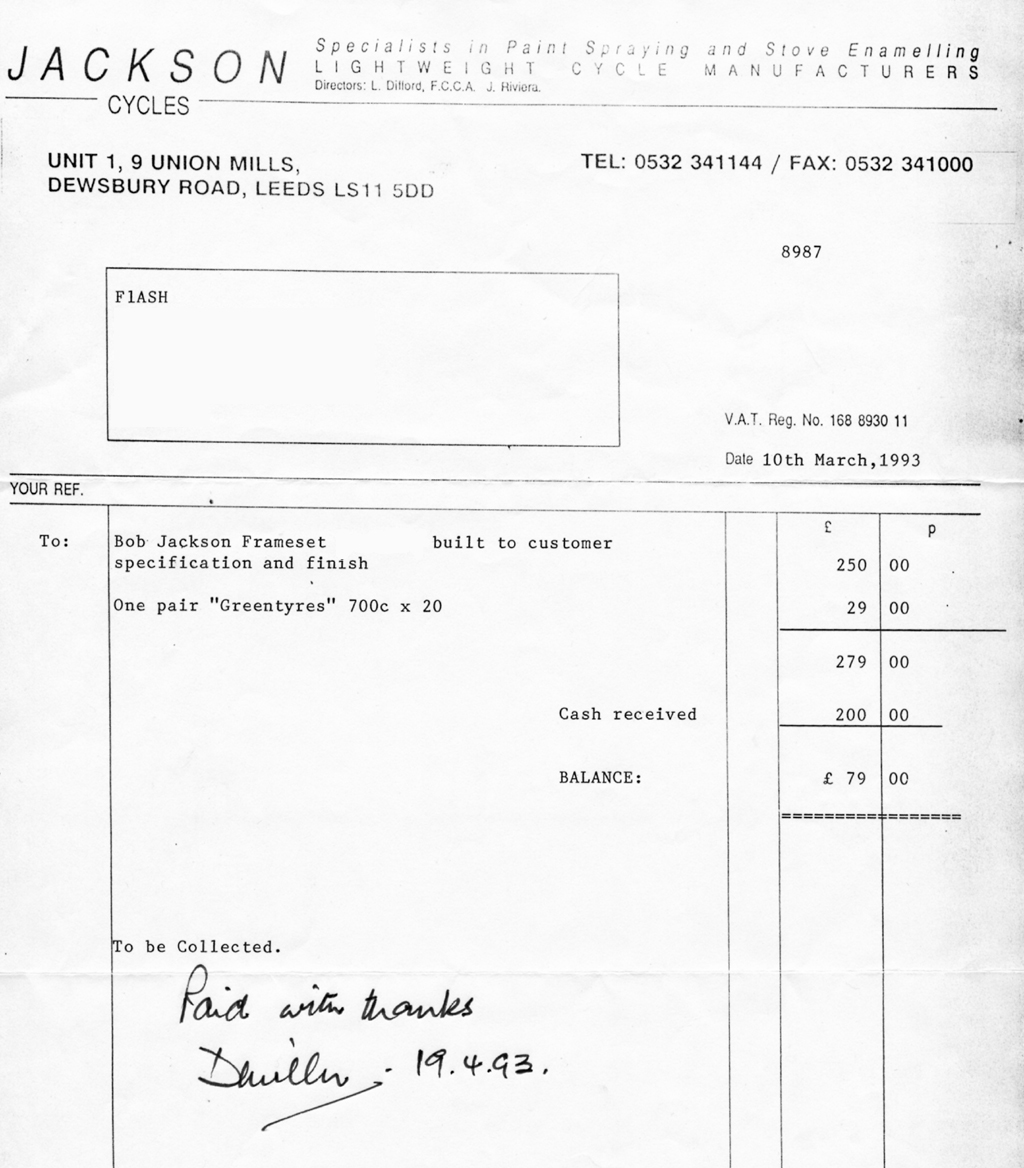 The Editor wishes to thank Thoemus Bike Shop (Bern, Switzerland) for ordering the Dura Ace kit
and Robbie for re-assembling the bike (spring 2017).
Thoemus Bike Shop, Bern.