Bob Jackson
special order trekking bike
The frame featured below was built for the Editor by Bob Jackson Cycles, Leeds. The frame builder, Danny Foster, built it in 1991 during the short period when Jackson and Hetchins were fused. It was made for long distance trekking, with the following geometry: 58 cm seat tube (c-to-t), top tube 57 cm (c-to-c), 71-degree ht angle, 72-degree st angle, long wheelbase. The tubing is Reynolds Super Tourist; lugs are Cinelli. The finish (re-done over winter 2014-15) is Bugatti blue enamel with dark blue trim and minimal chrome. The components are mixed: Suntour Grease Guard bb bearing and rear hub, Suntour XC Pro triple crank set with TA rings; Shimano mechs and rear U-brake; Paul center-pull front brake (I got fed up with cantilevers and V-brakes); Schmidt hub dynamo; Schwalbe Marathon tires; saddle: something more comfortable than Brooks.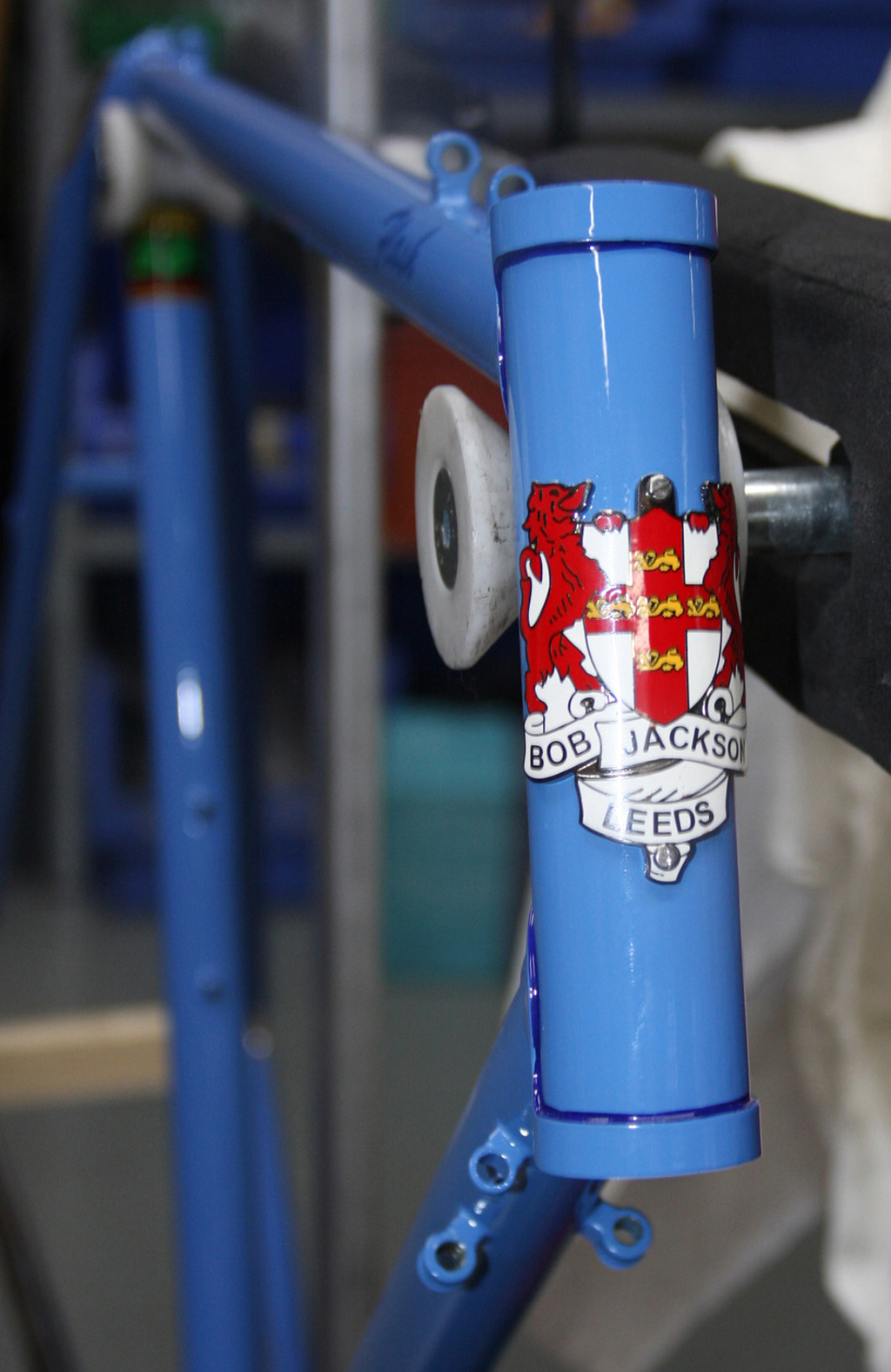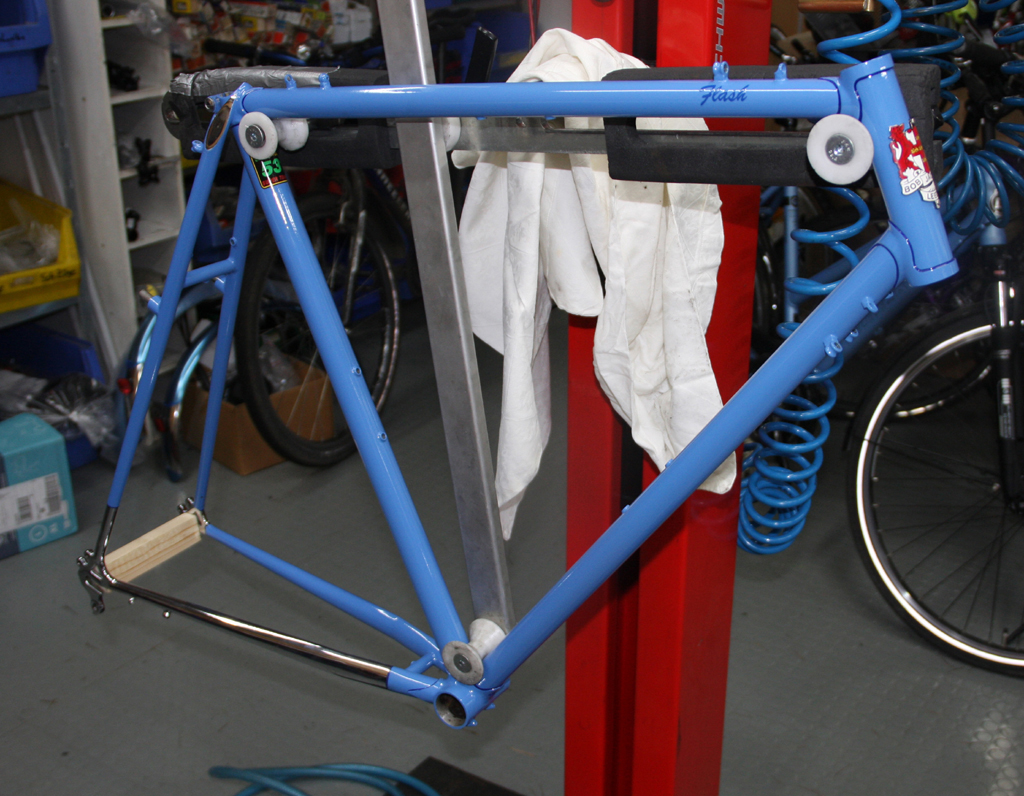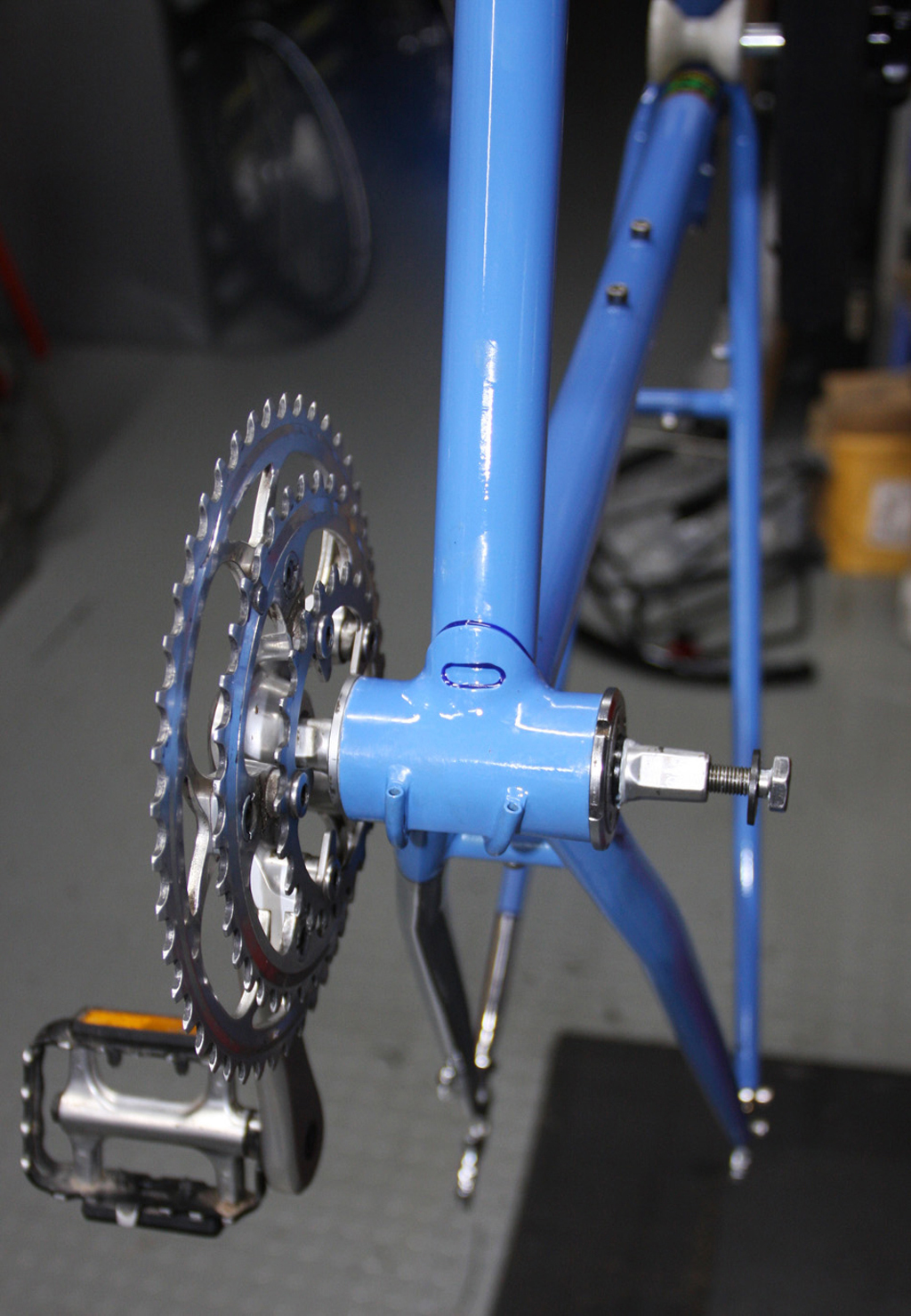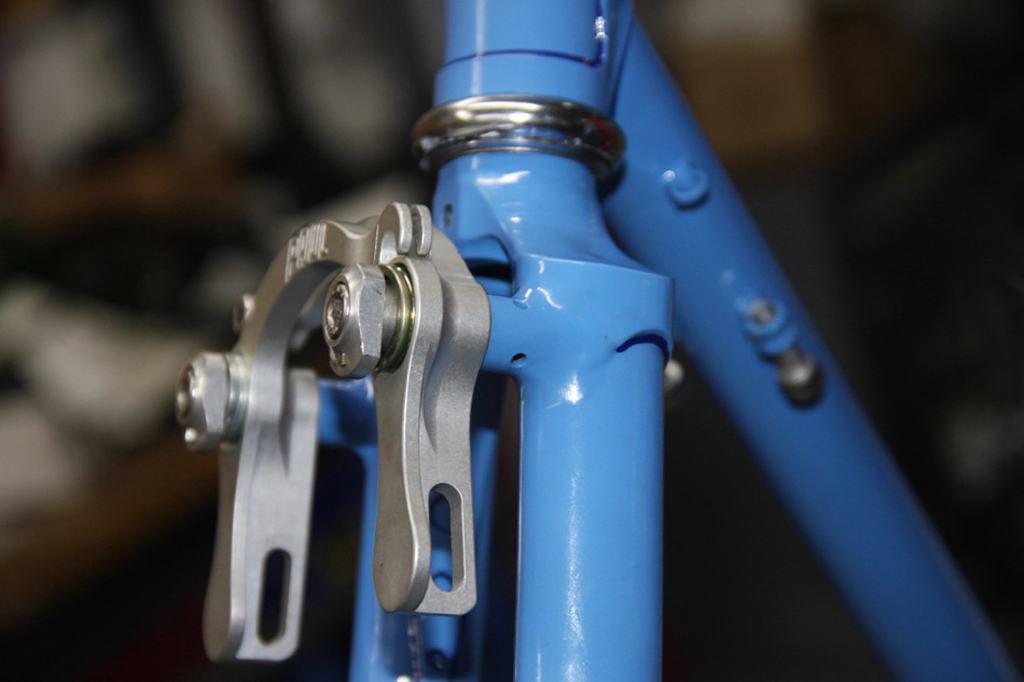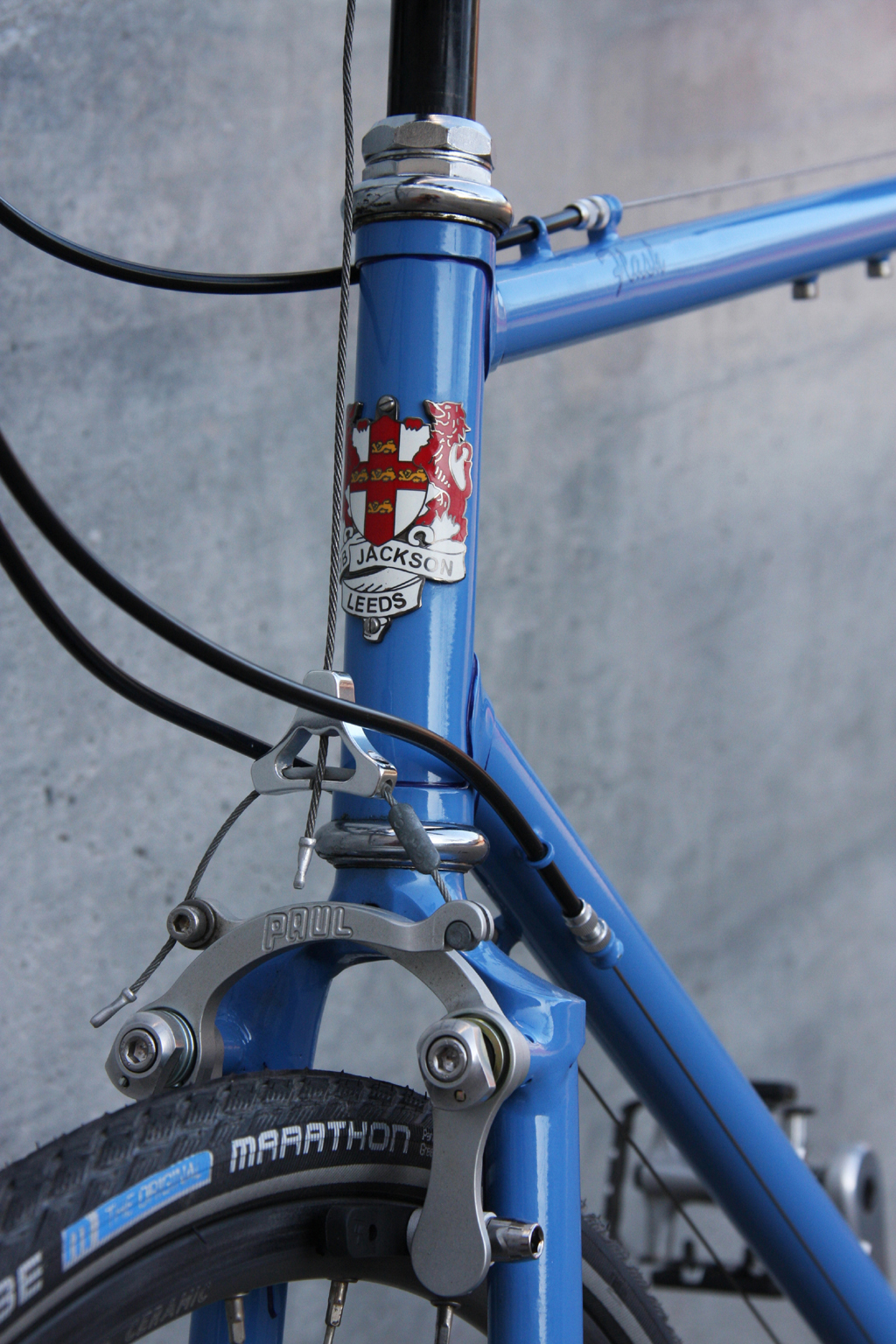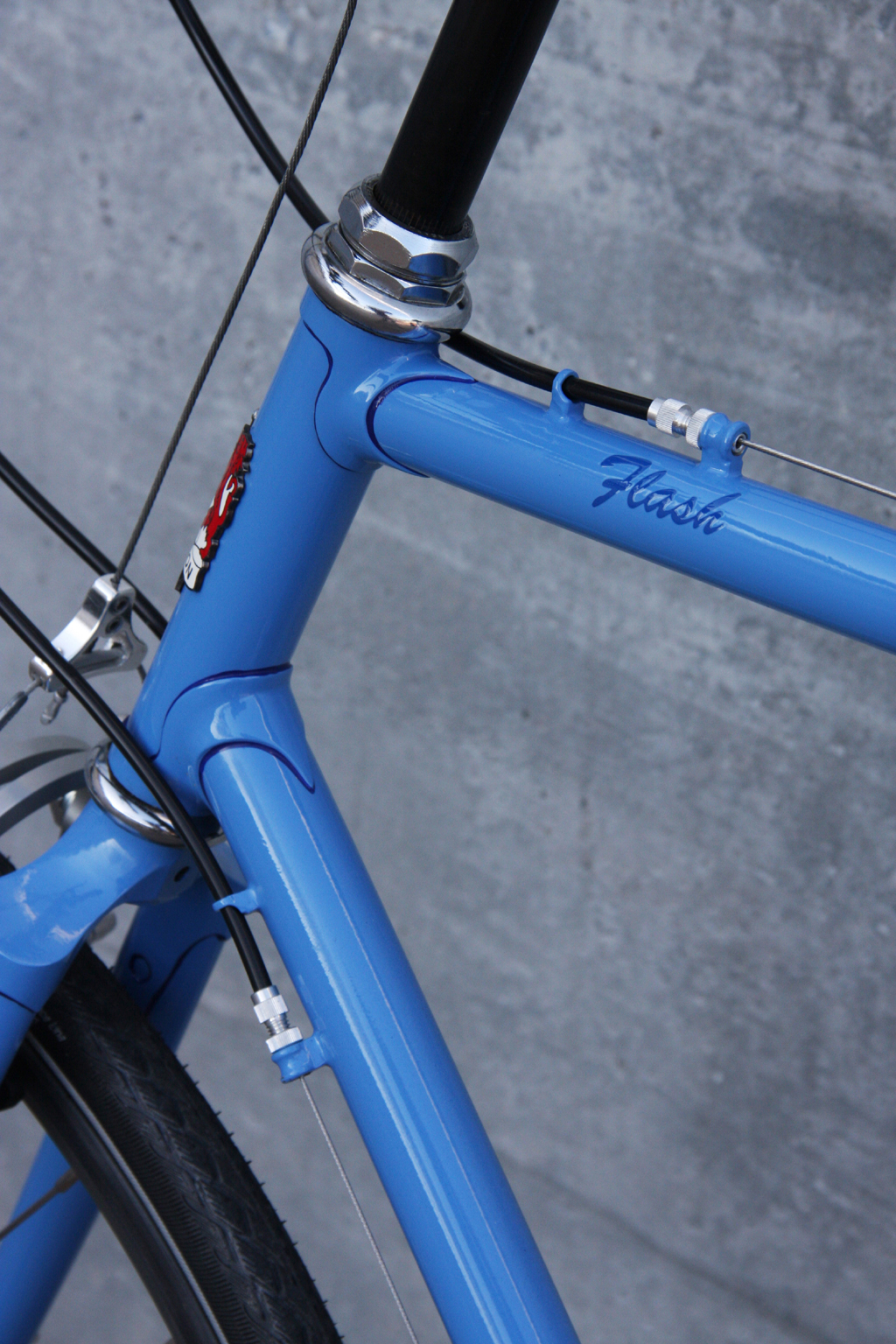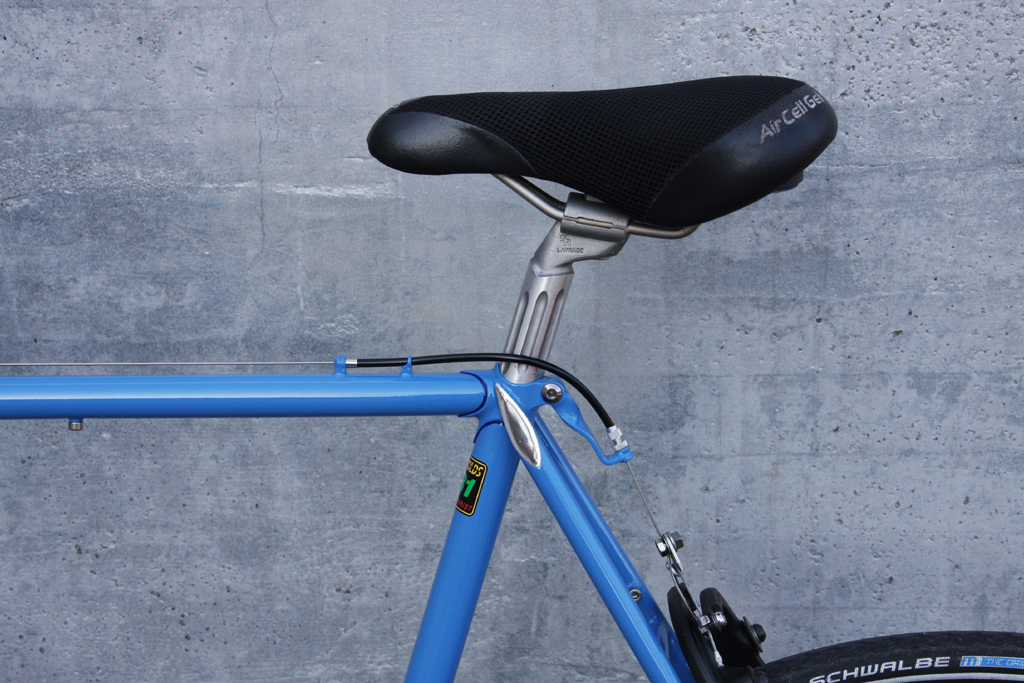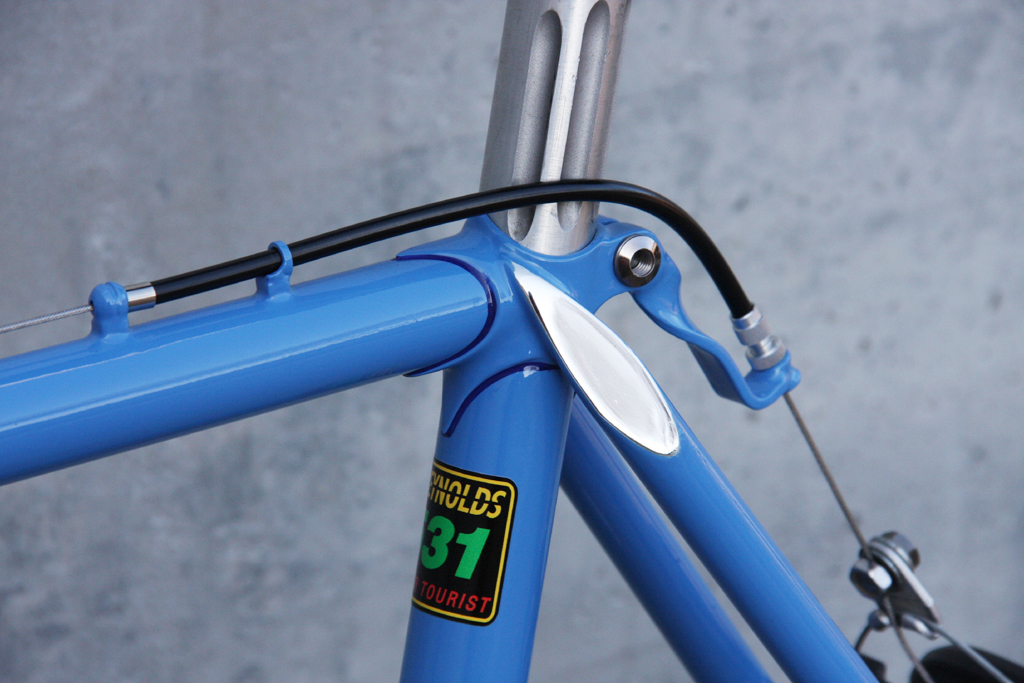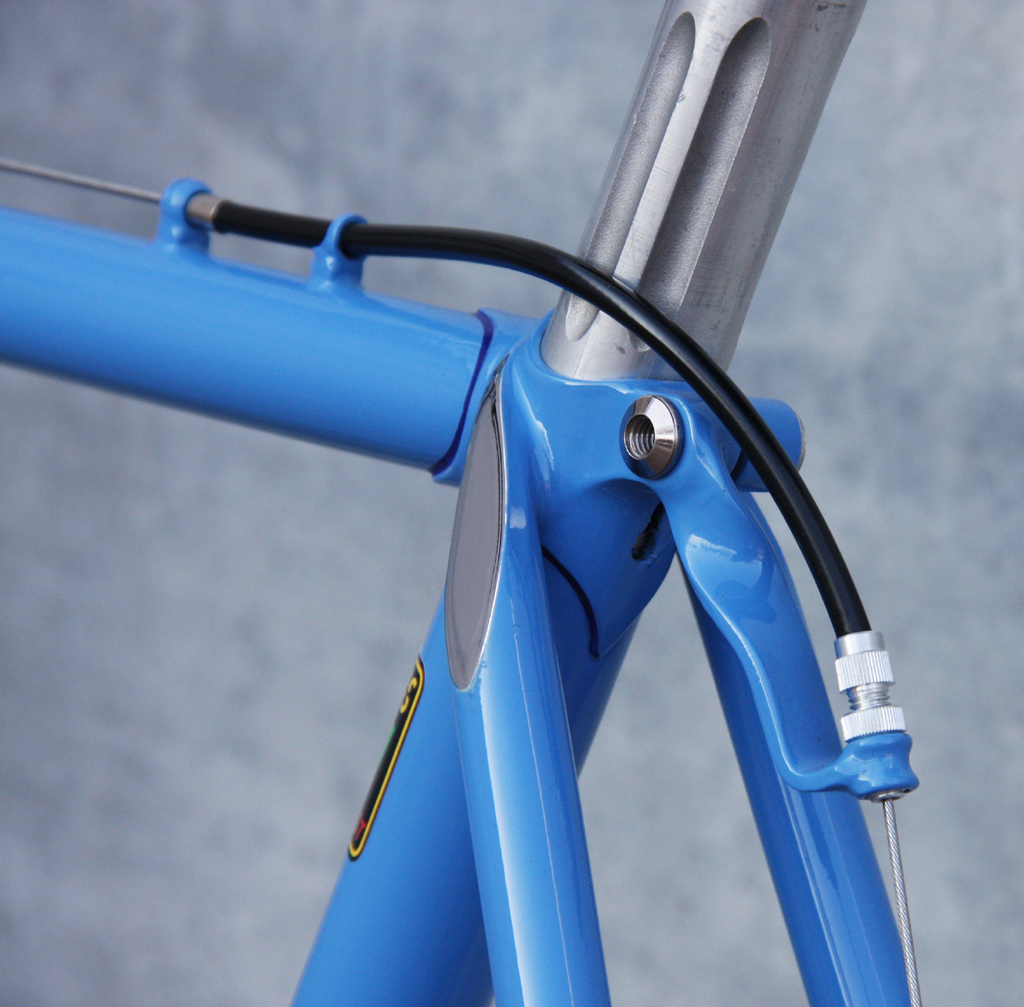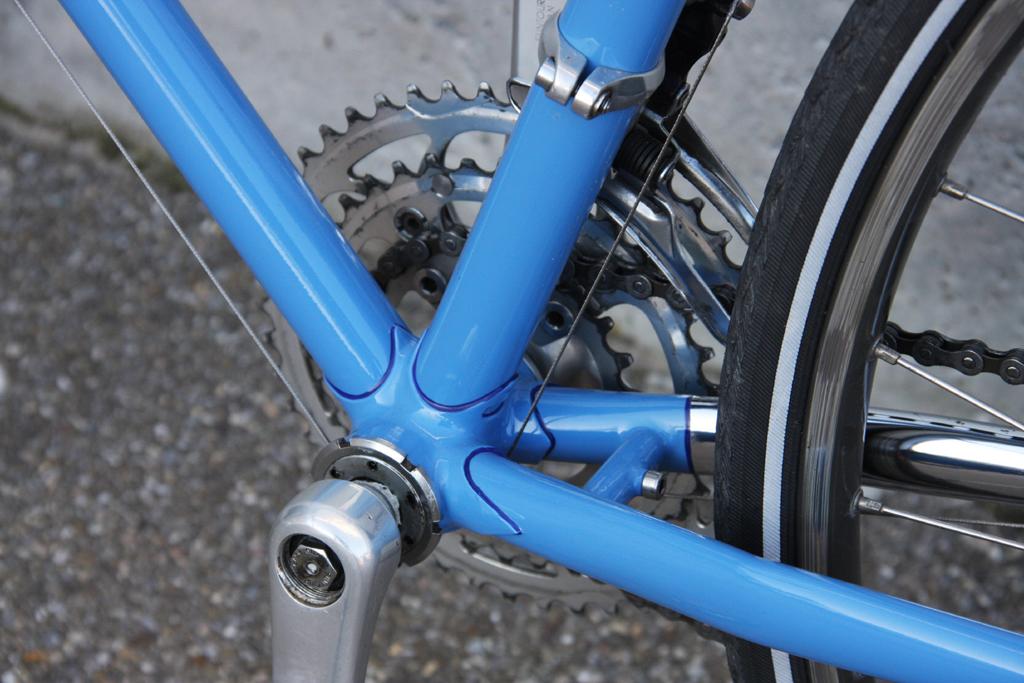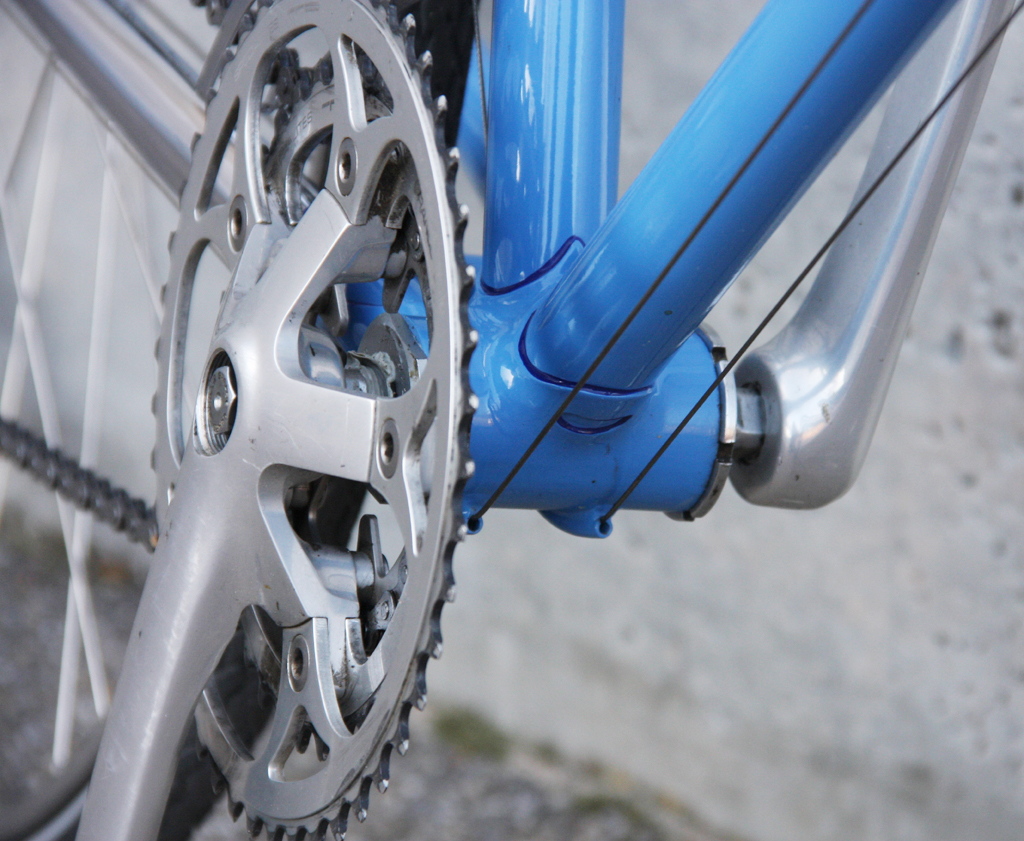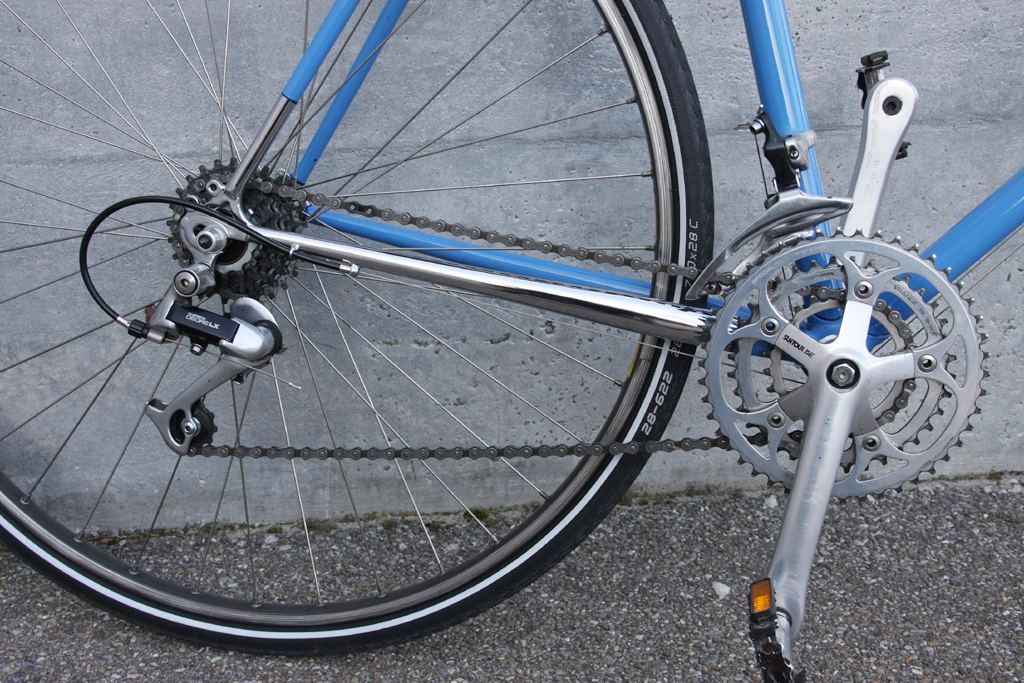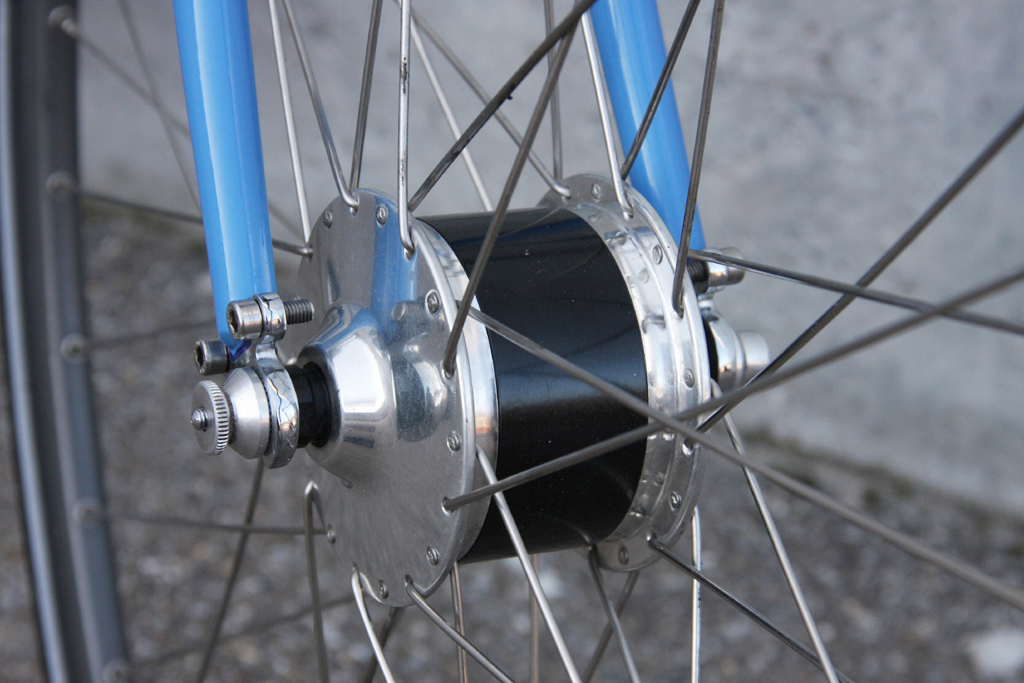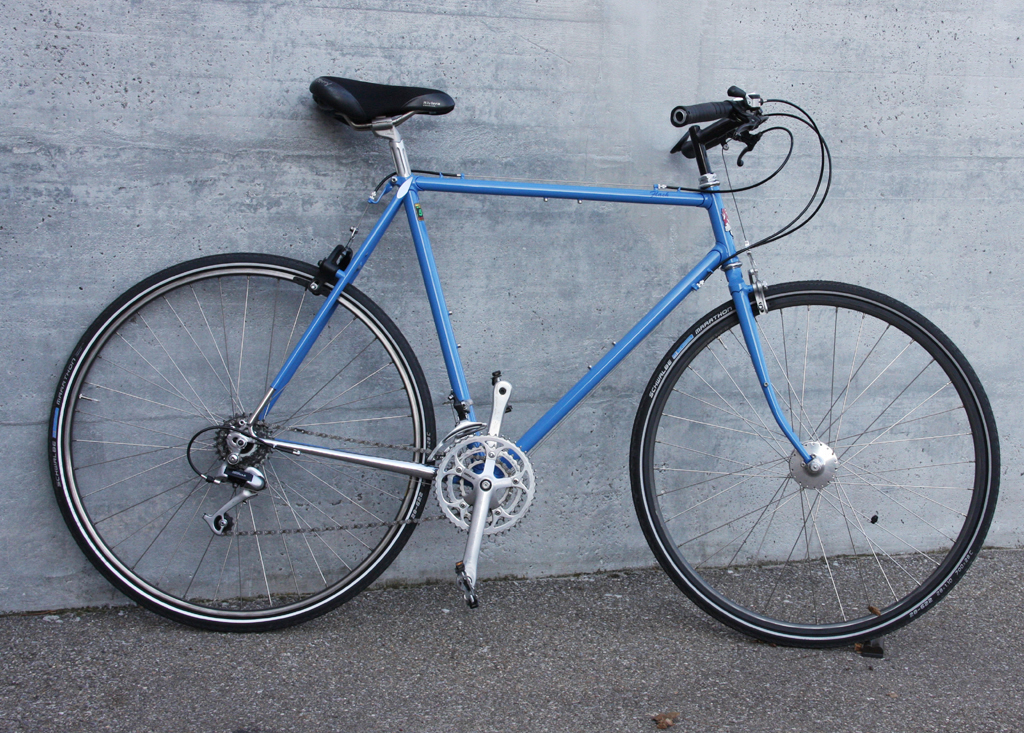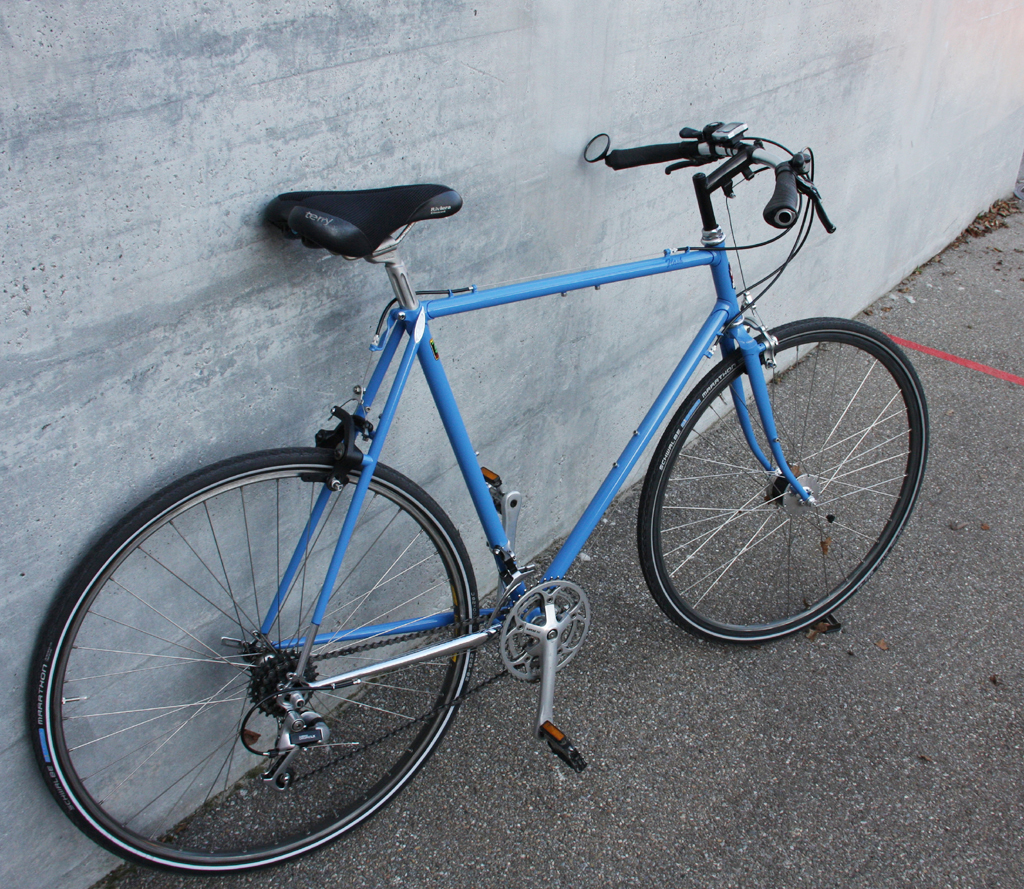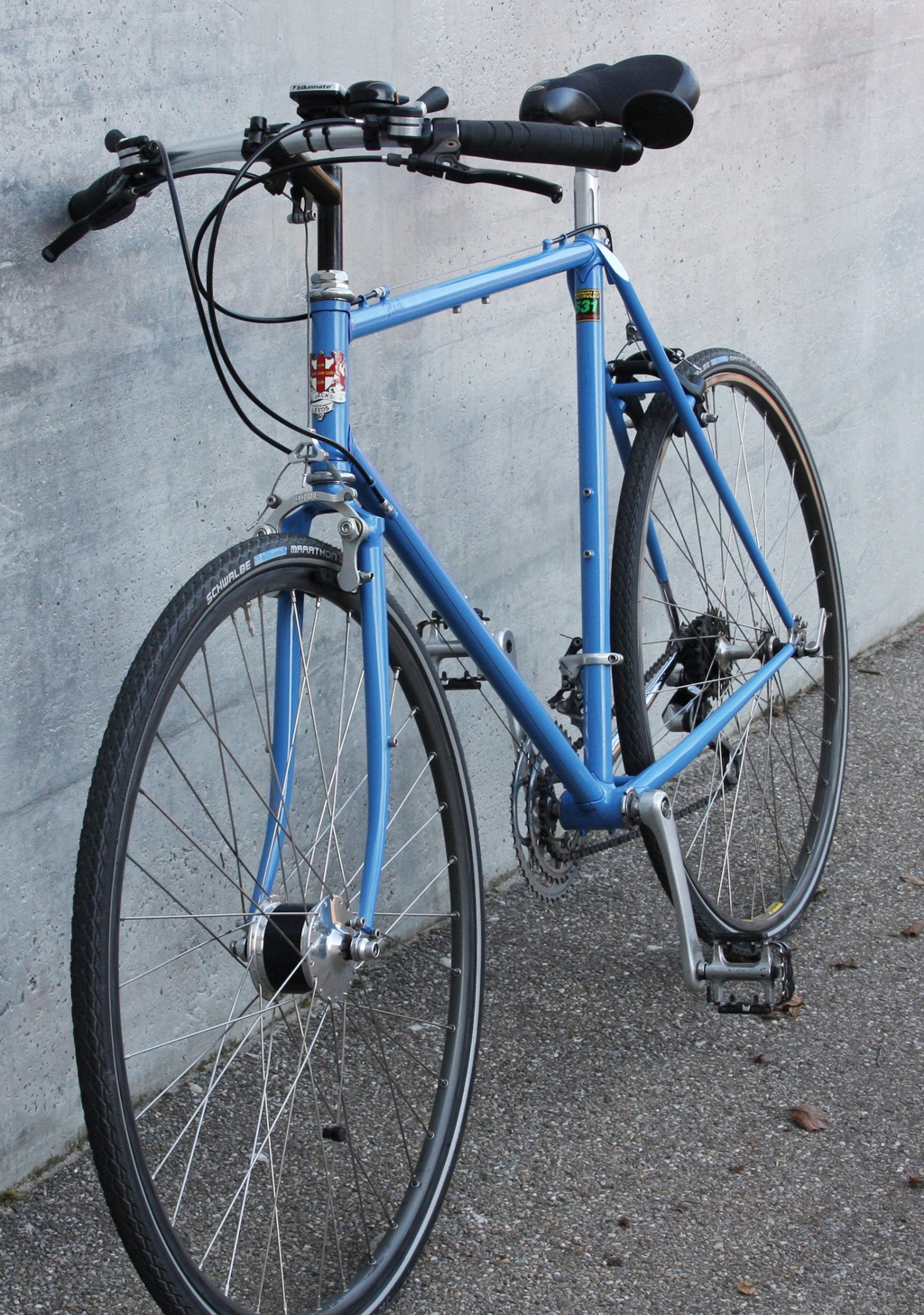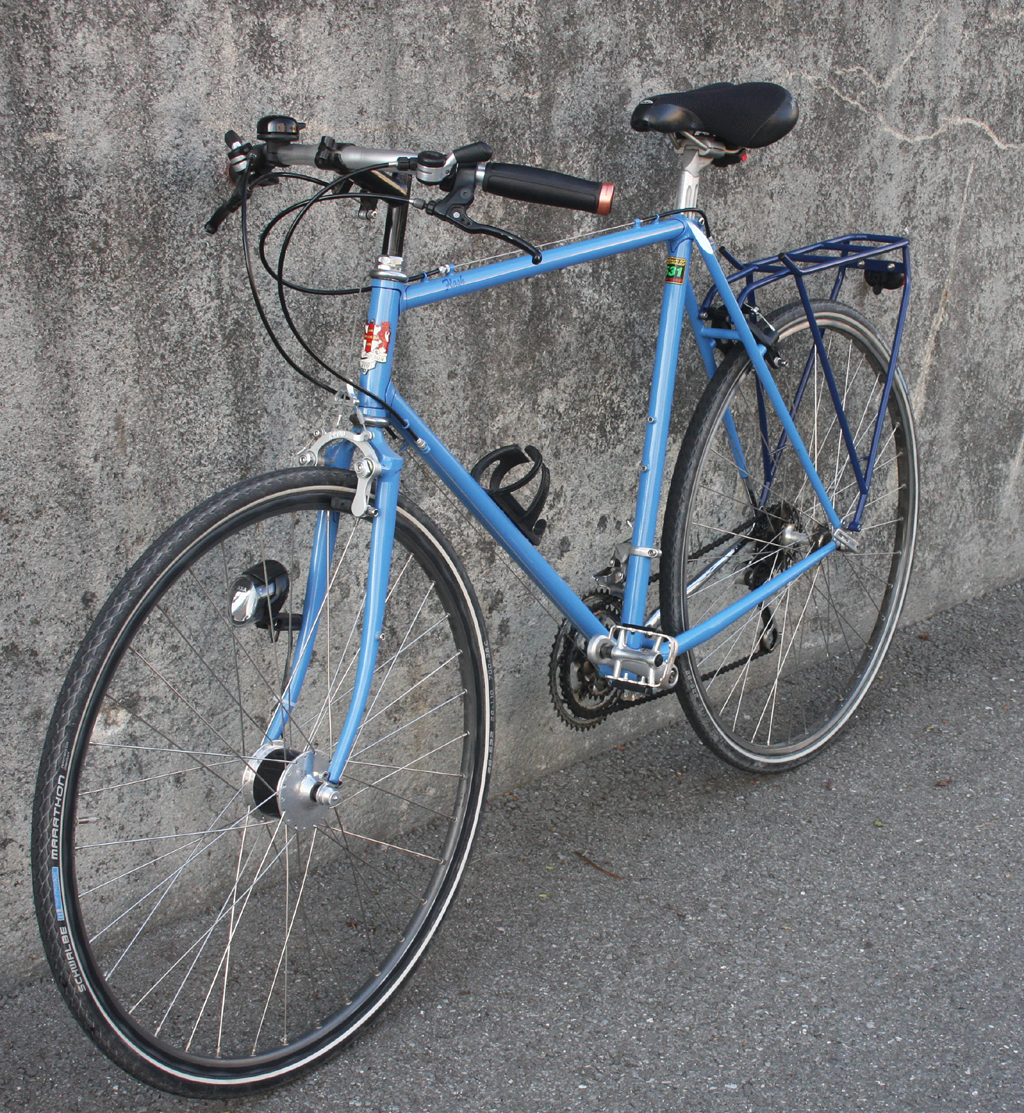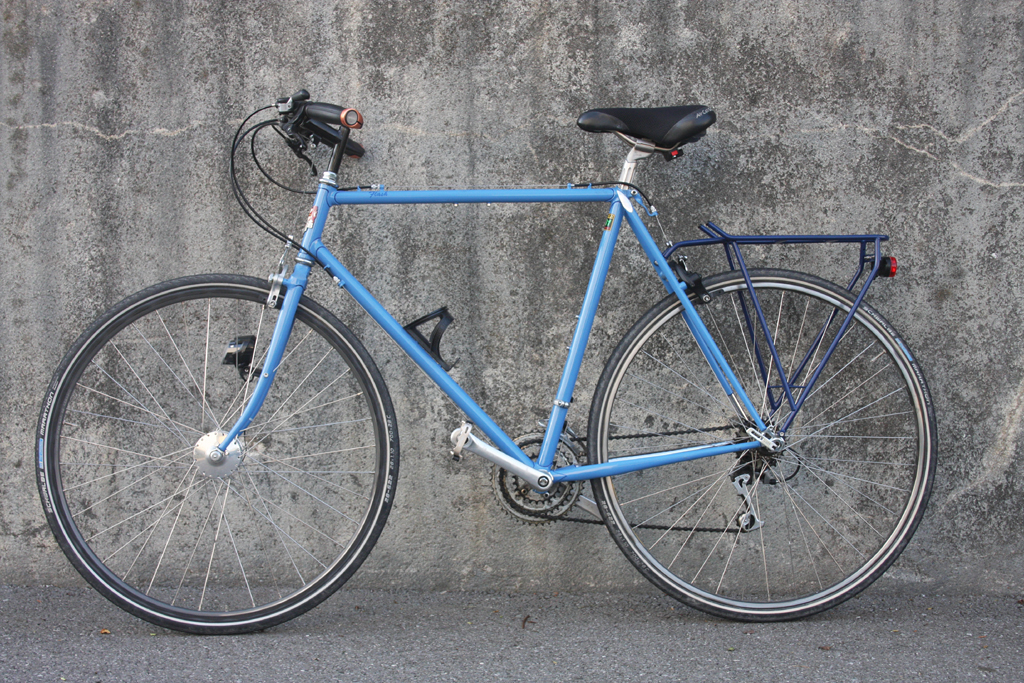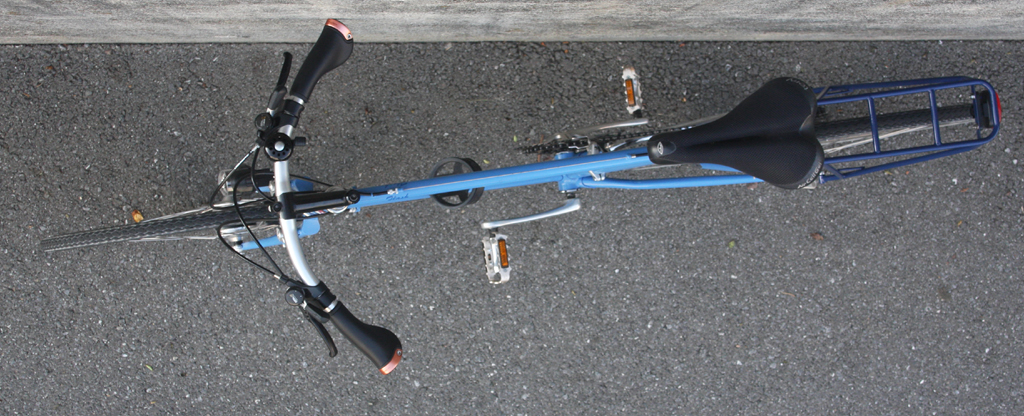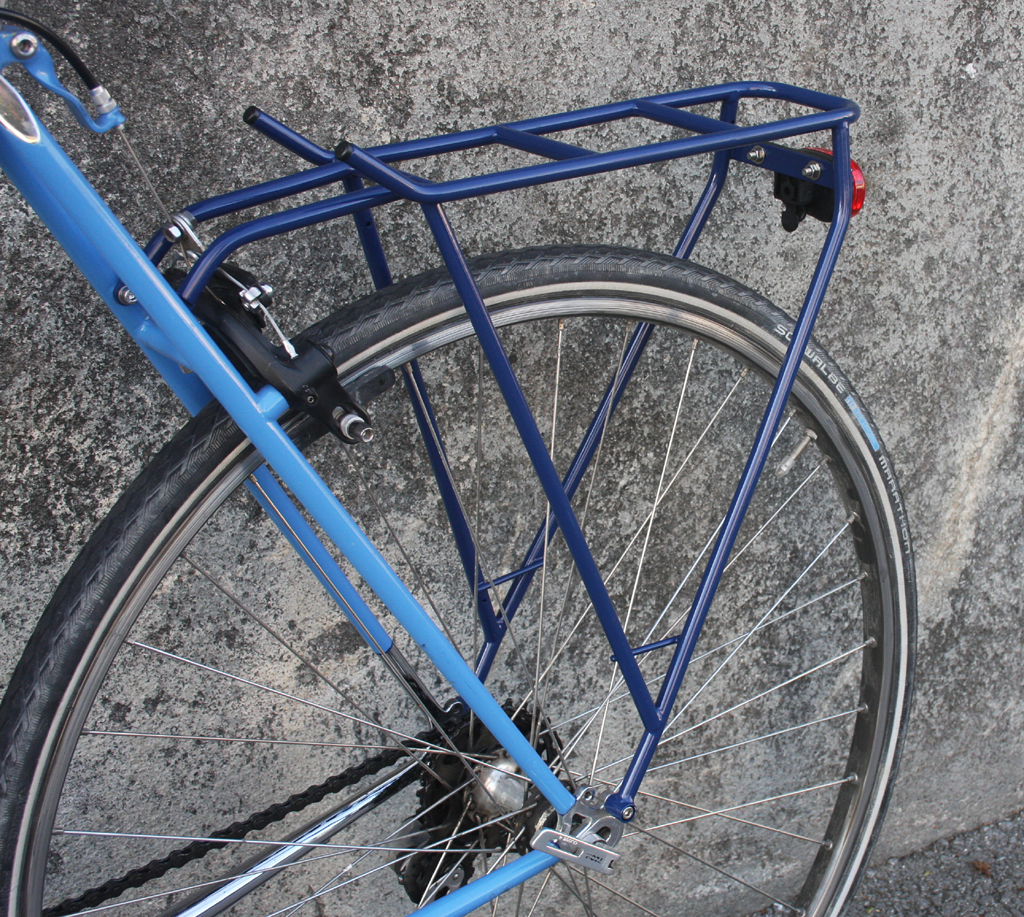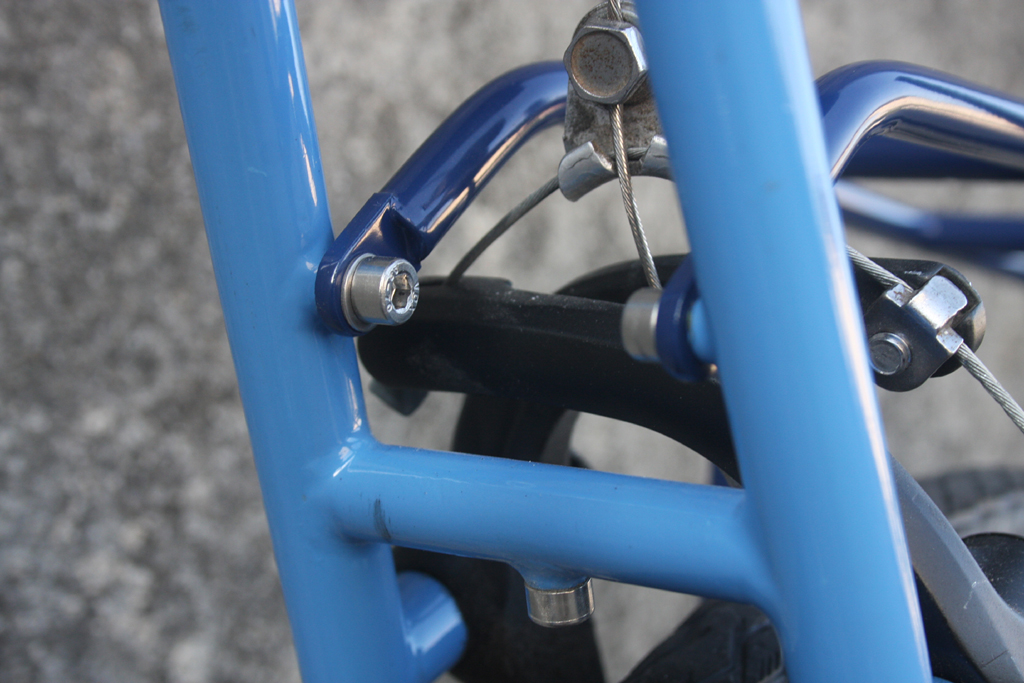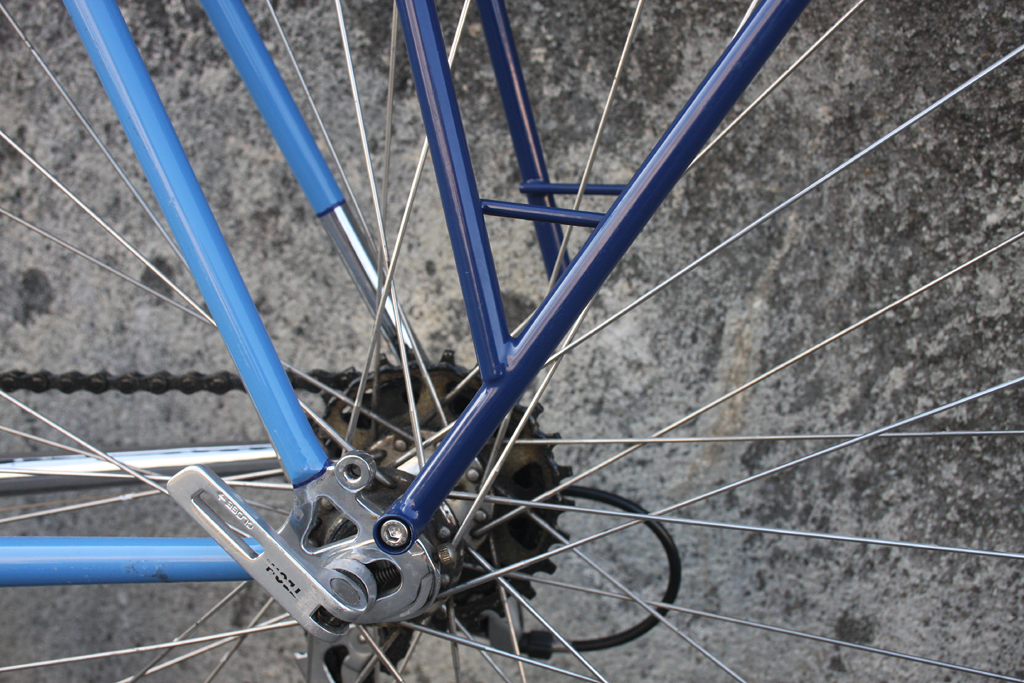 A bespoke panier was added in 2019, a particularly neat piece of custom brazing by Patrik Widmer, Constructeur, 47-Degrees North, Biel/Bienne Switzerland.

The Editor has probably logged more miles on this bike than on any other in the stable.

Below: In the summer of 2013, I rode it across France, from the Swiss border to the Atlantic, along the Loire; in 2017, from Munich to Vienna along the Danube; in 2018 in Toscana; in 2019, lake hopping from Geneva.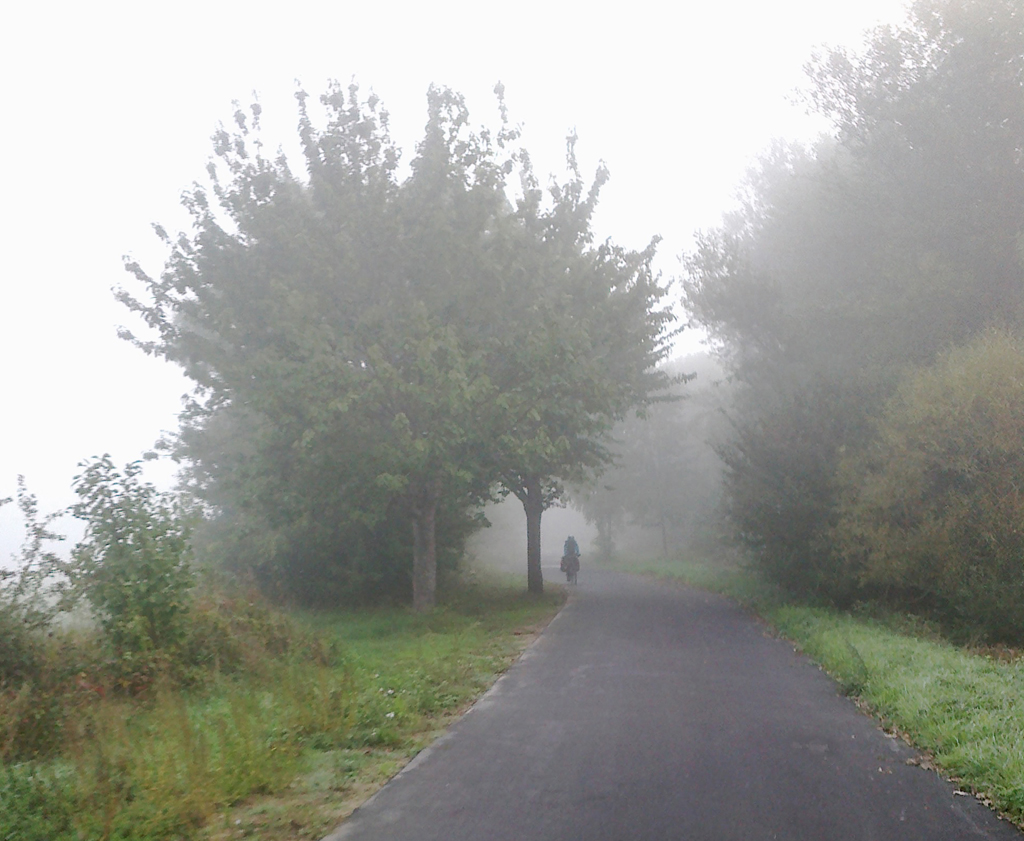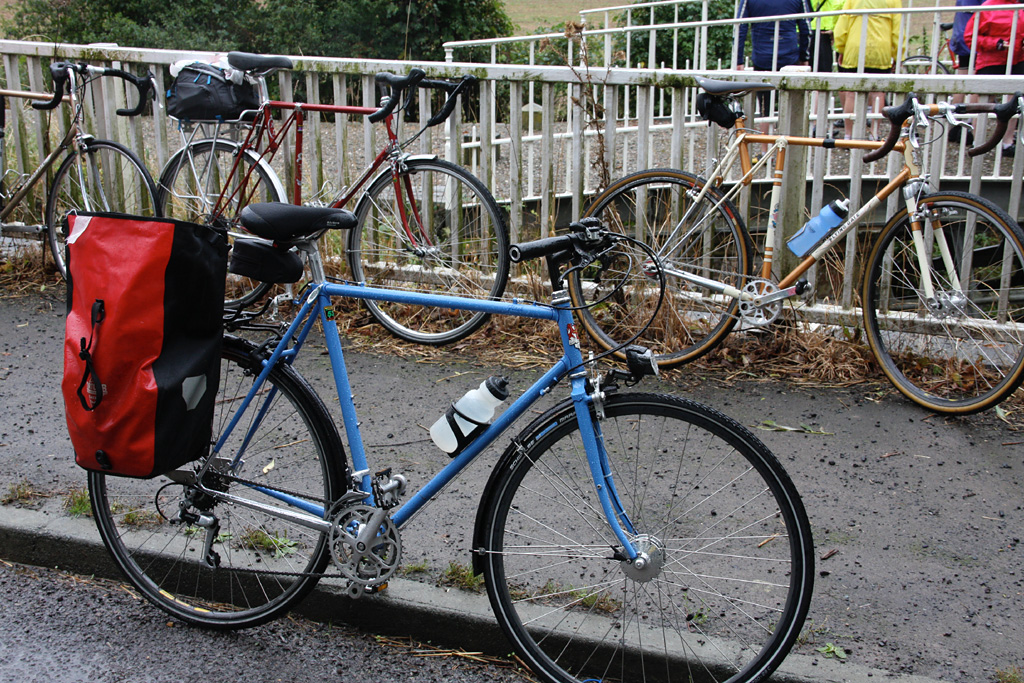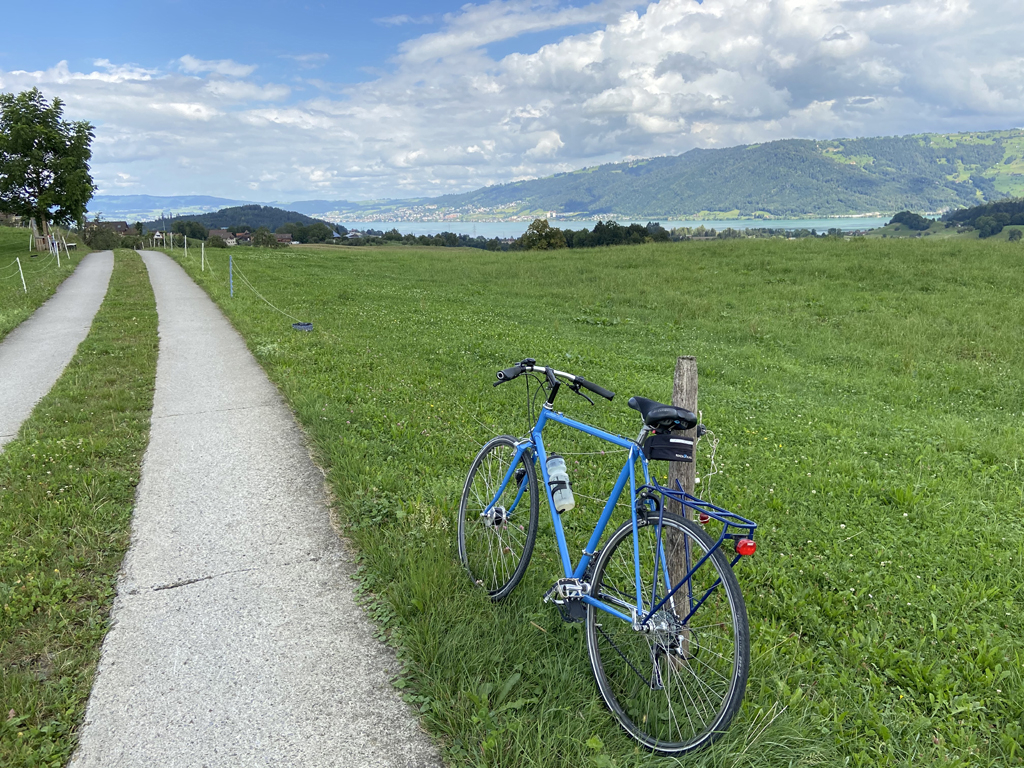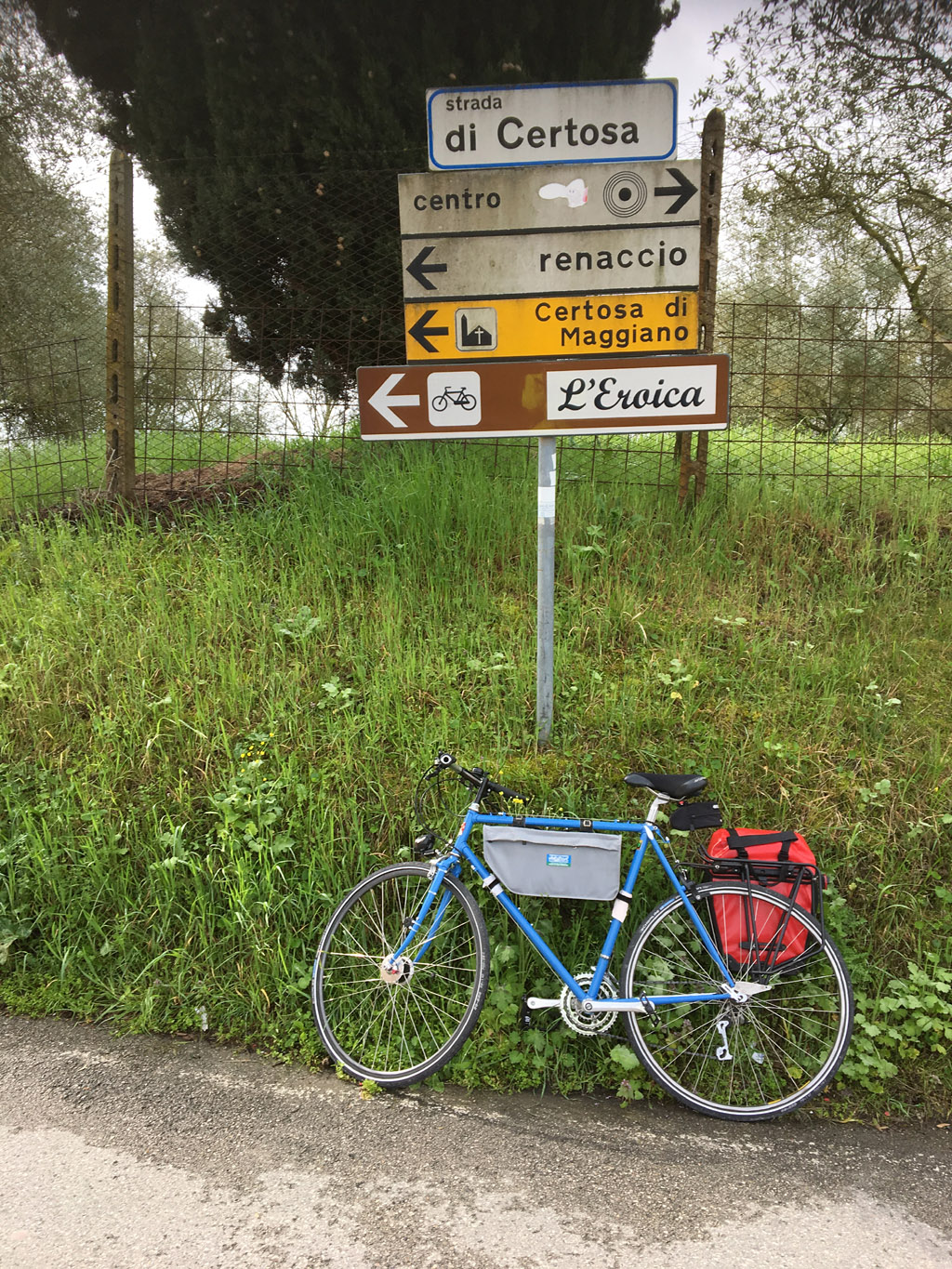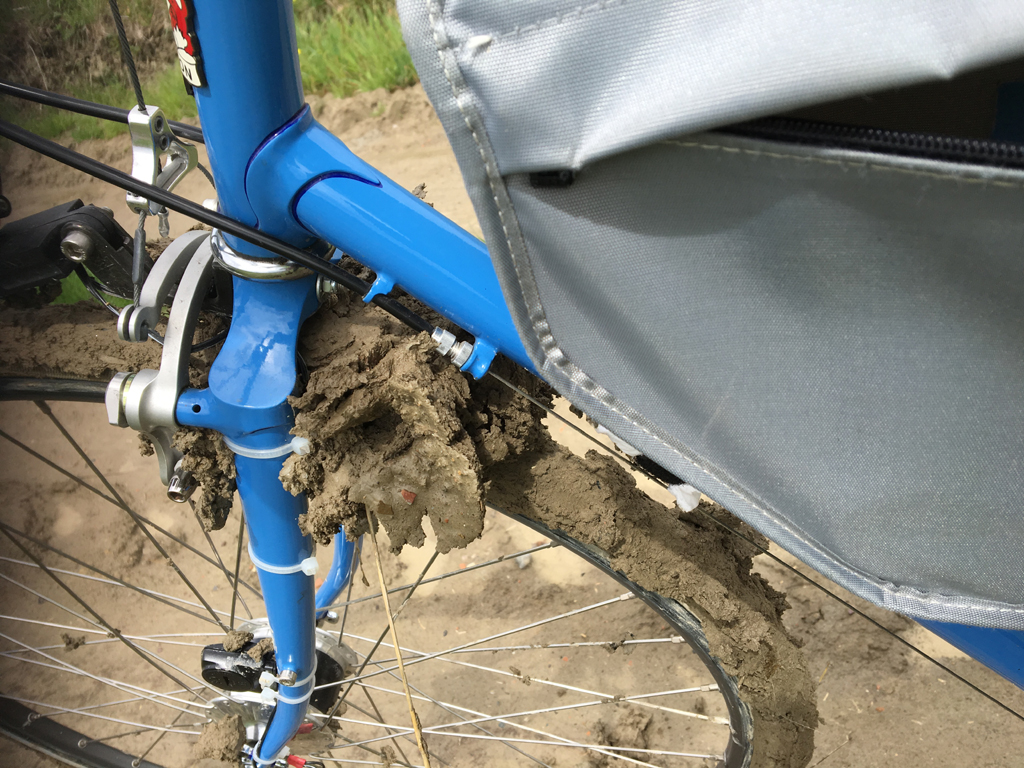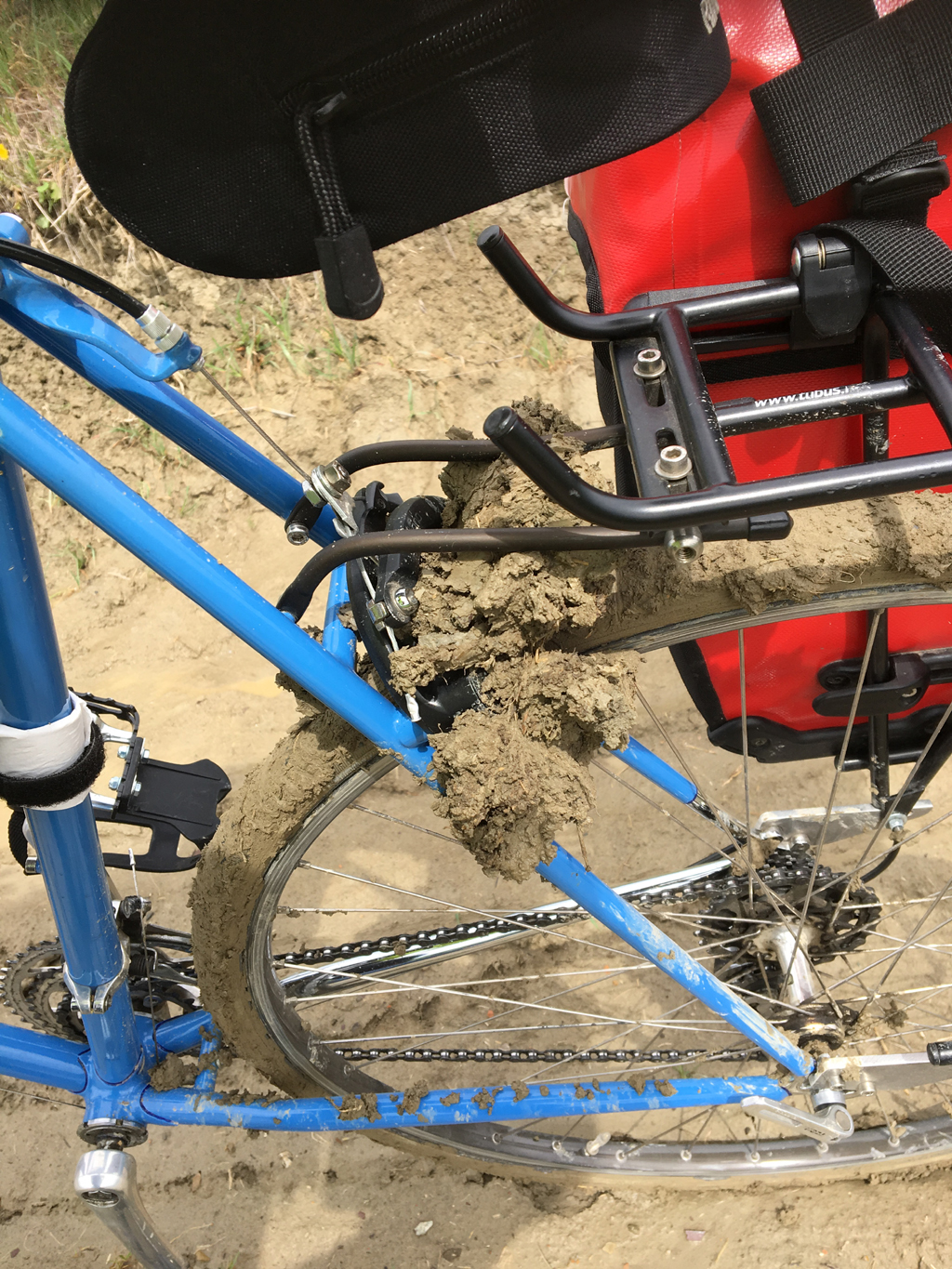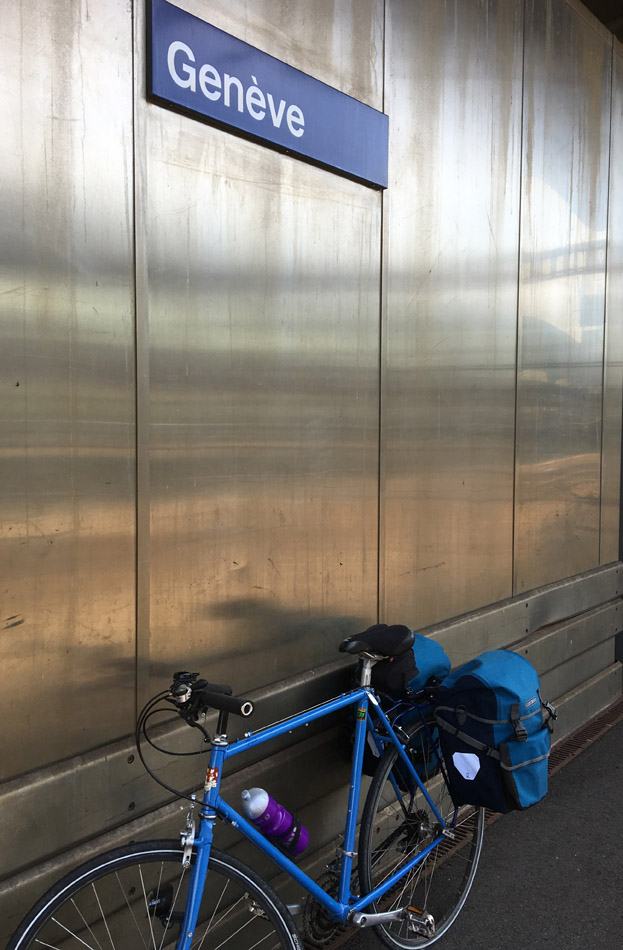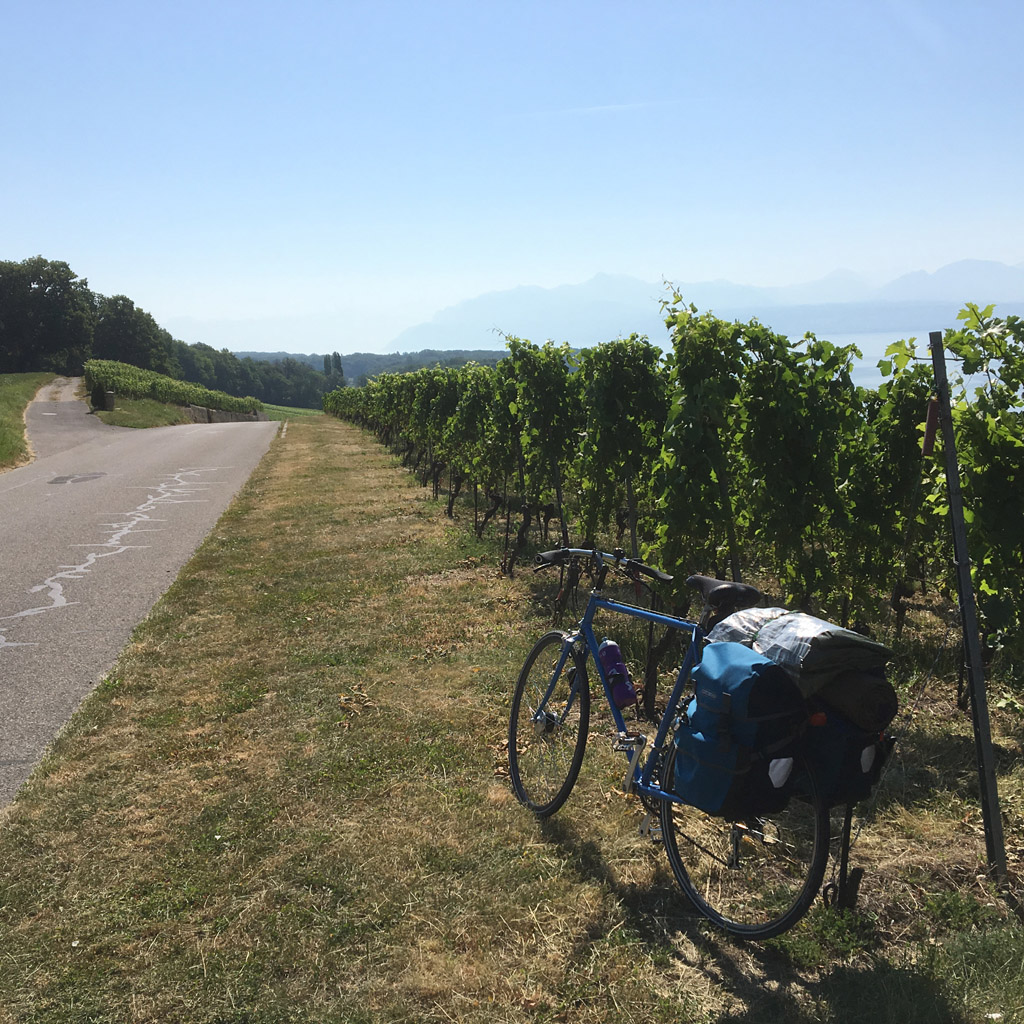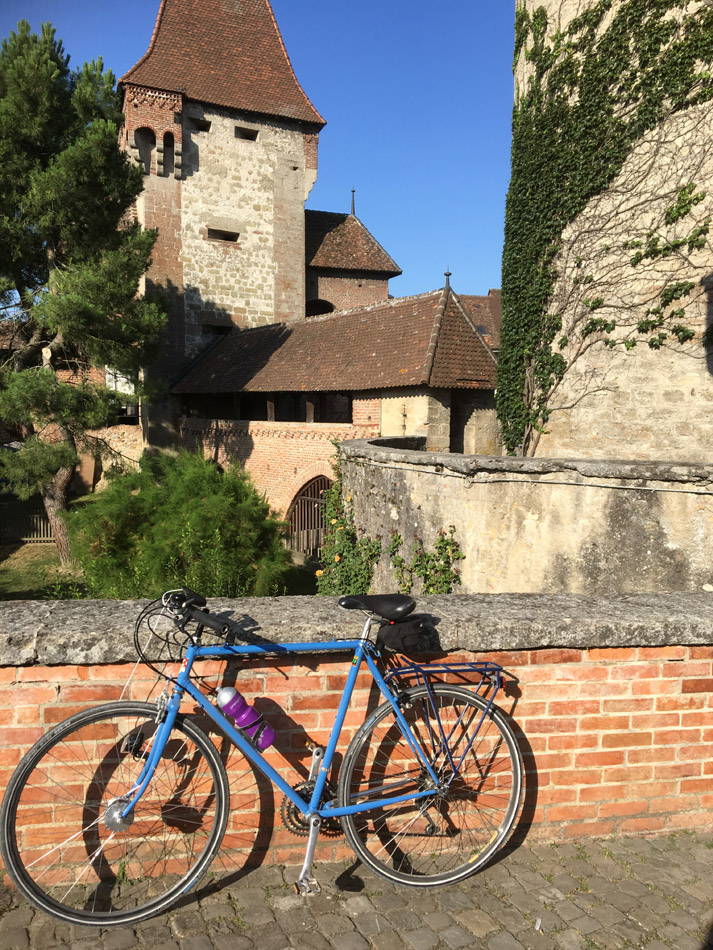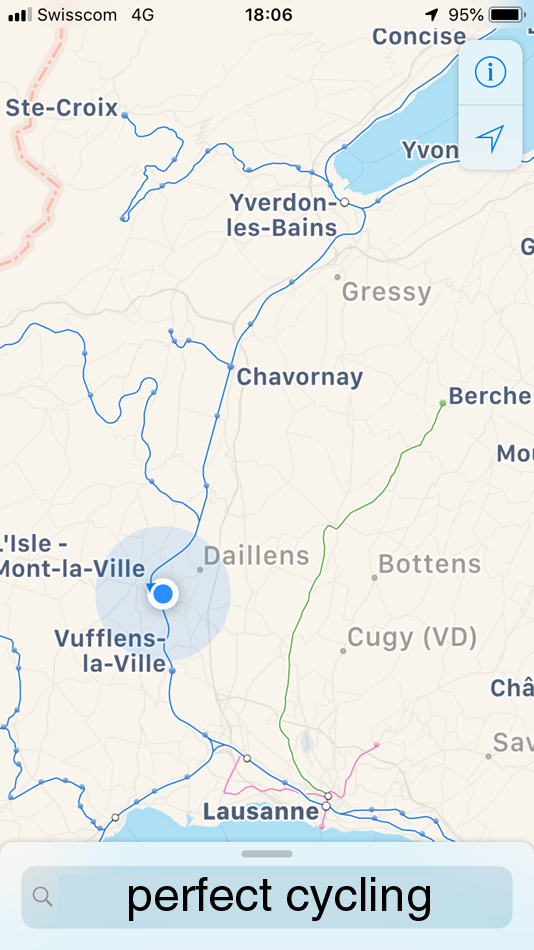 Links:

Bob Jackson road bike.