The Editor wishes to call attention to the fact that fake Hetchins continue to circulate. Some appear to have some original frame components (such as lug bits), or possibly recent lazer-cut copies. Below are samples of the recent haul. The blue one, a Magnum Opus Mk. II fake, bears the frame number 33814 which is, needless to say, no Hetchins number. The red one, another Magnum Opus Mk. II fake, bears the number 44824, also no Hetchins number.

In both cases, the frames exhibit anachronous bits, over-embelishments, and errors of detail which betray their perverse pedegree. The dead giveaway on the blue one is the wretched bottom bracket shell: the sockets in bb shell are too big for the pencil stays, so a shim has been added, indicating that the bb shell is about 20 years too new for the stays. The engraved topeyes are also too new for the rest of the bits. Moreover such long extensions were not fitted to the MO ii bb shell. On the red one, the lonely little "H" head tube emblem has been mounted on the long seat tube, whereas the head tube exhibits both a metal badge and a laurel-wreath transfer. The brake bridge embelishments are also wrong. Such rubbish would never have left Hetchin's shop.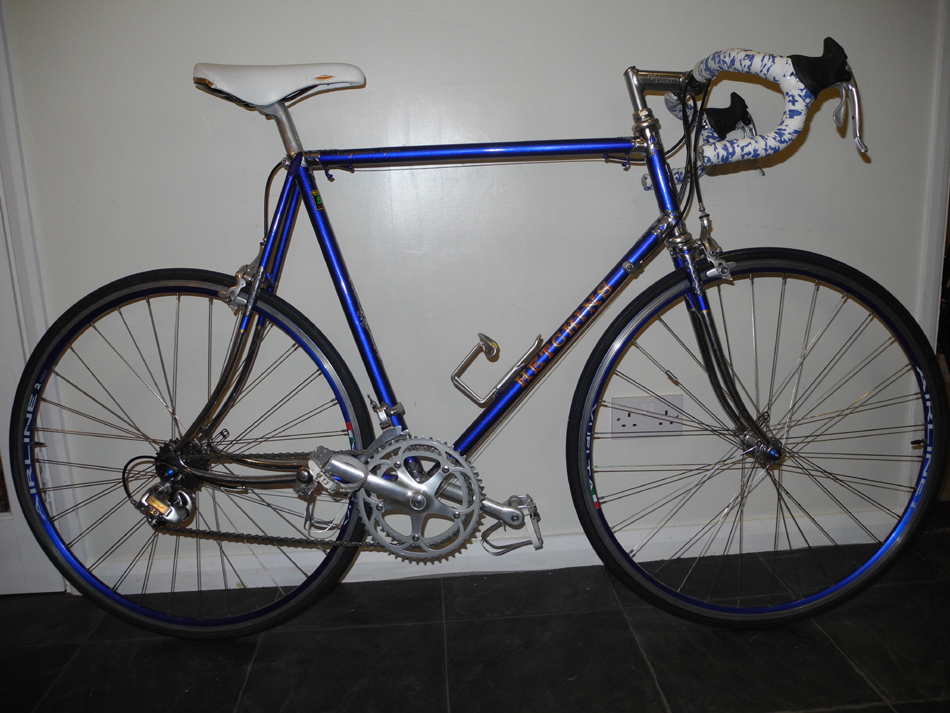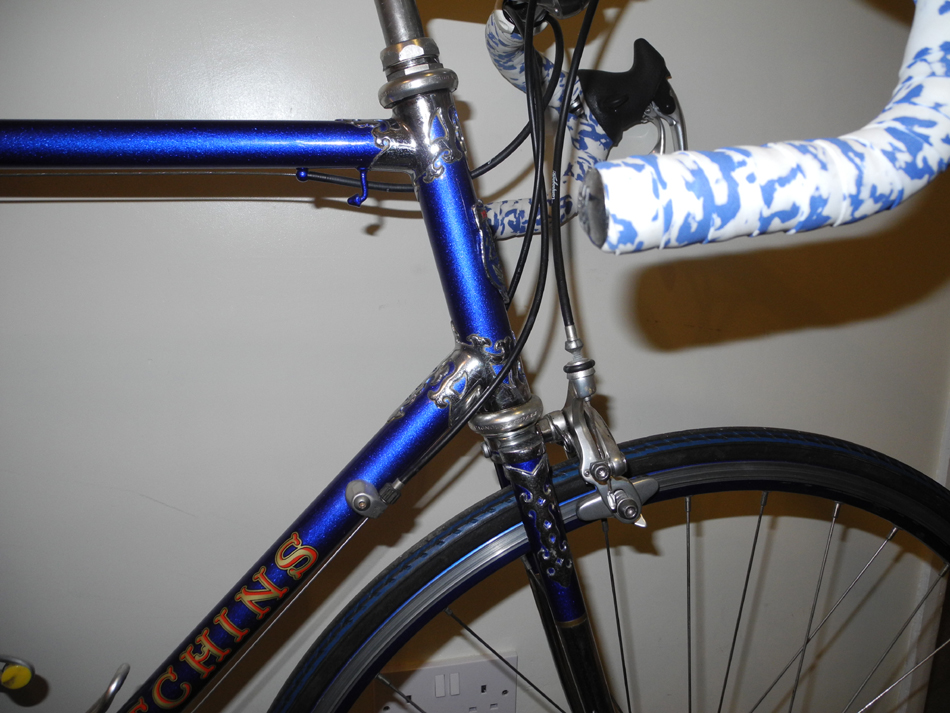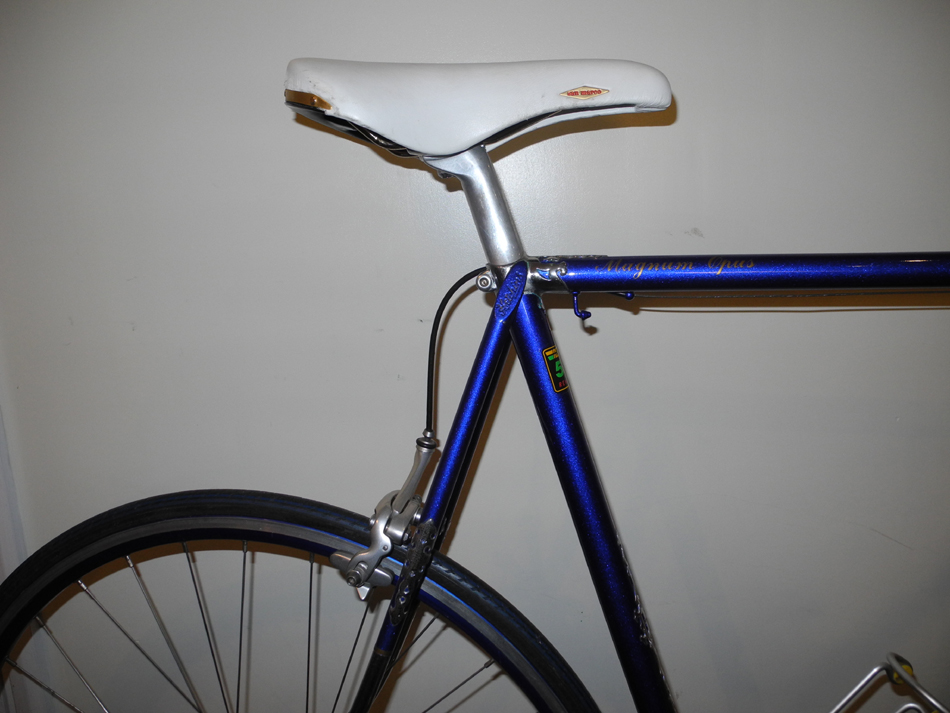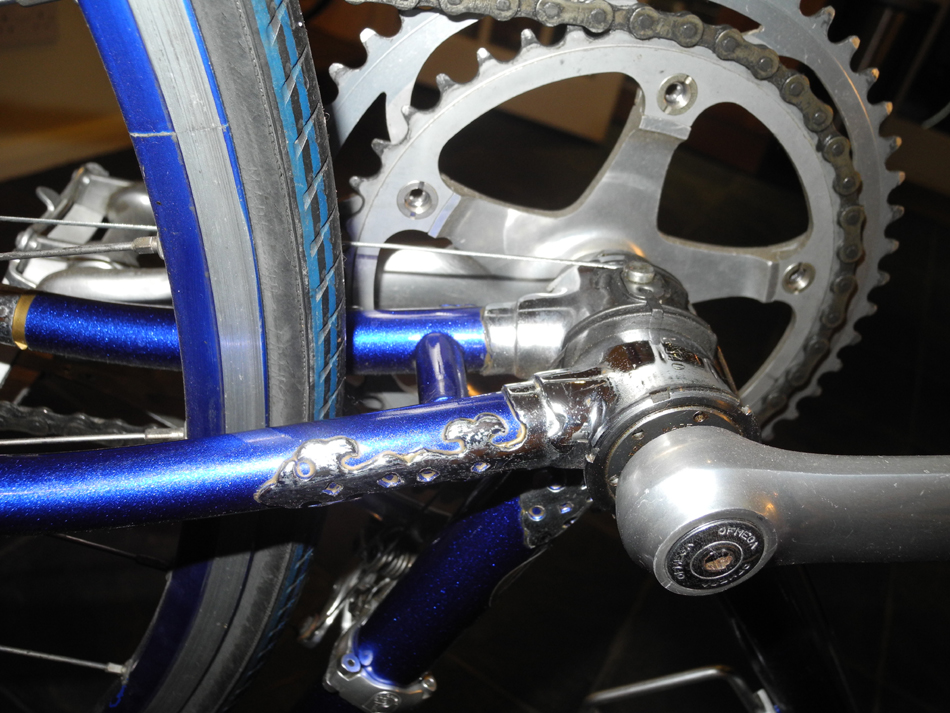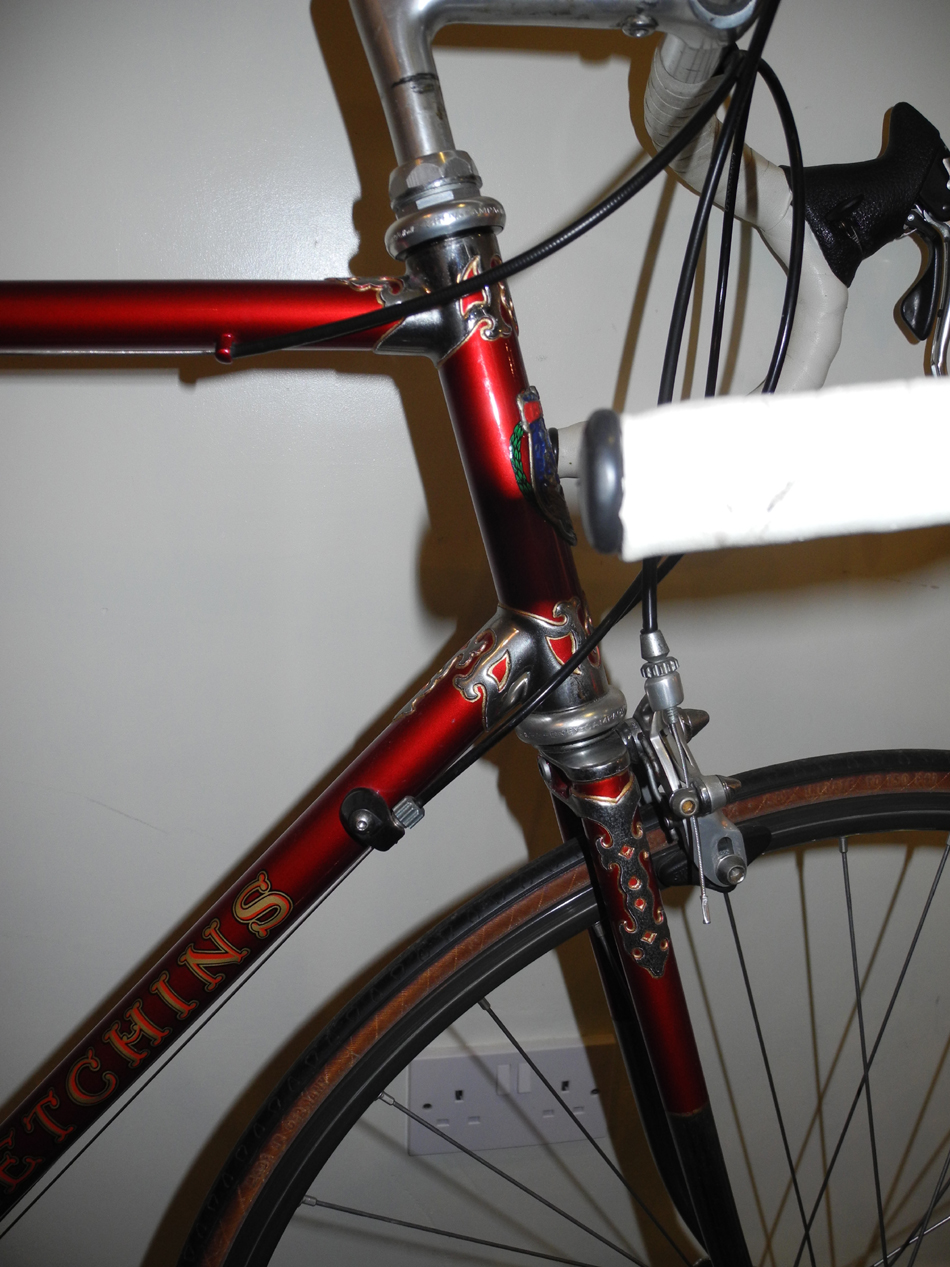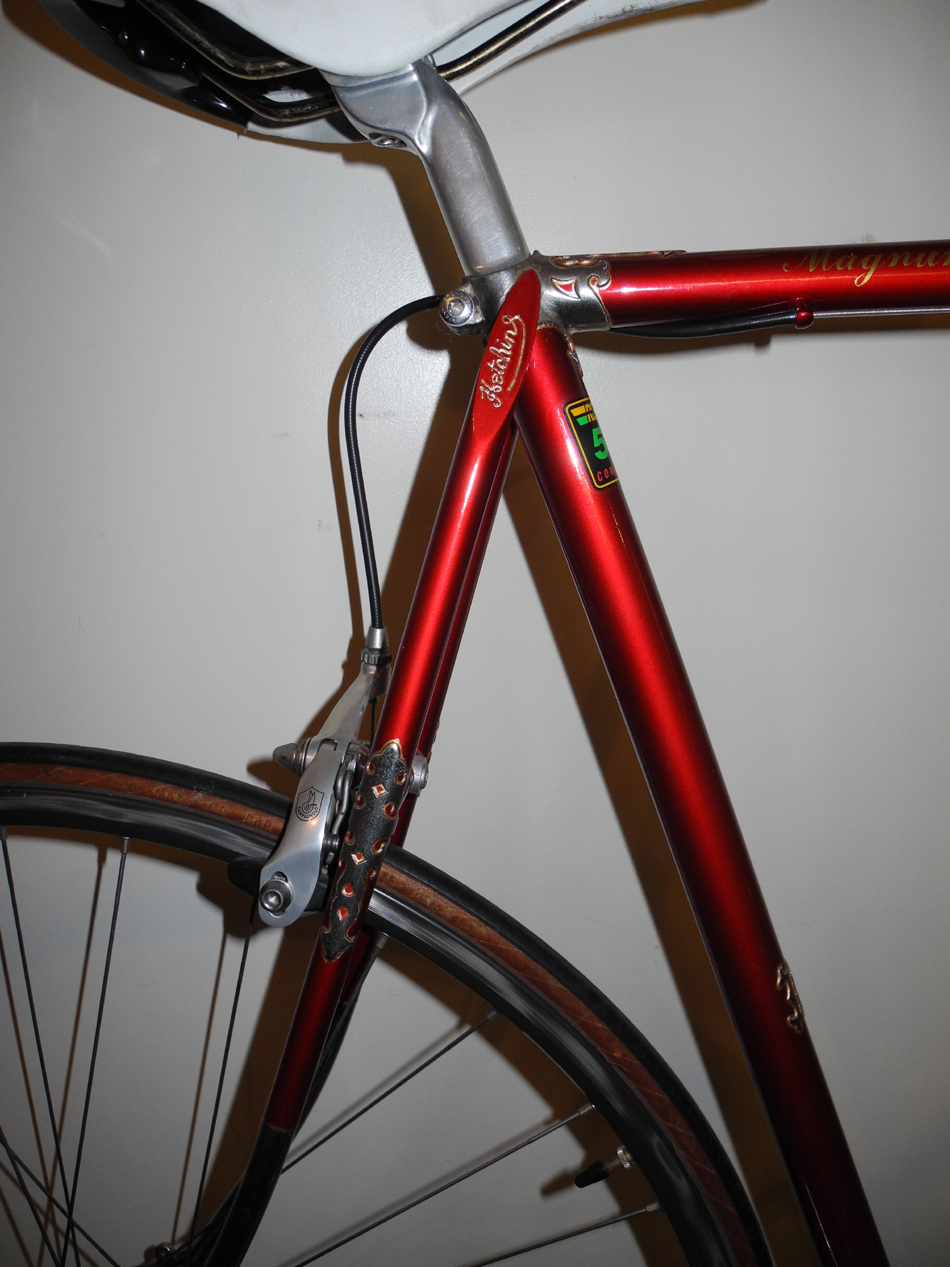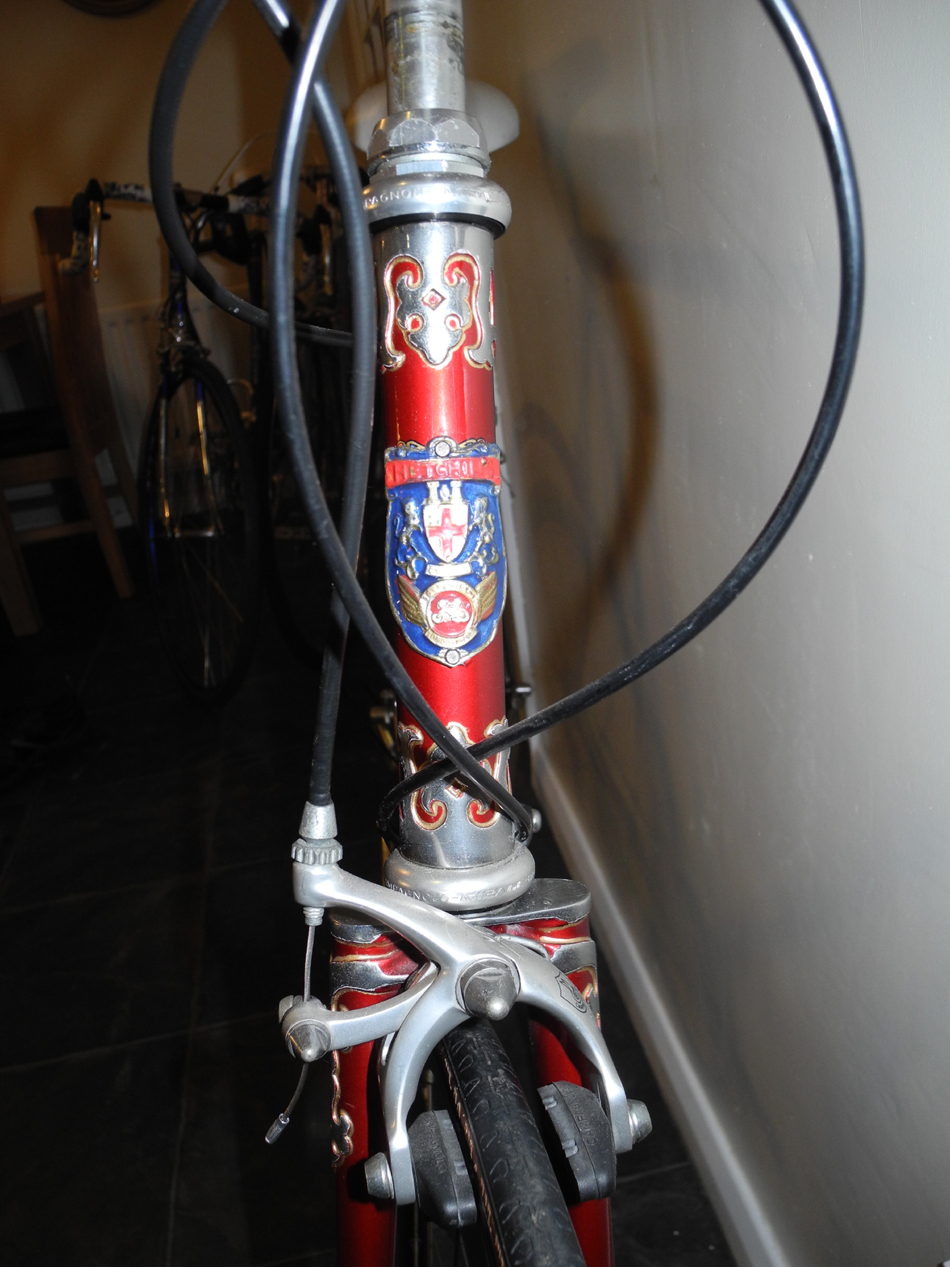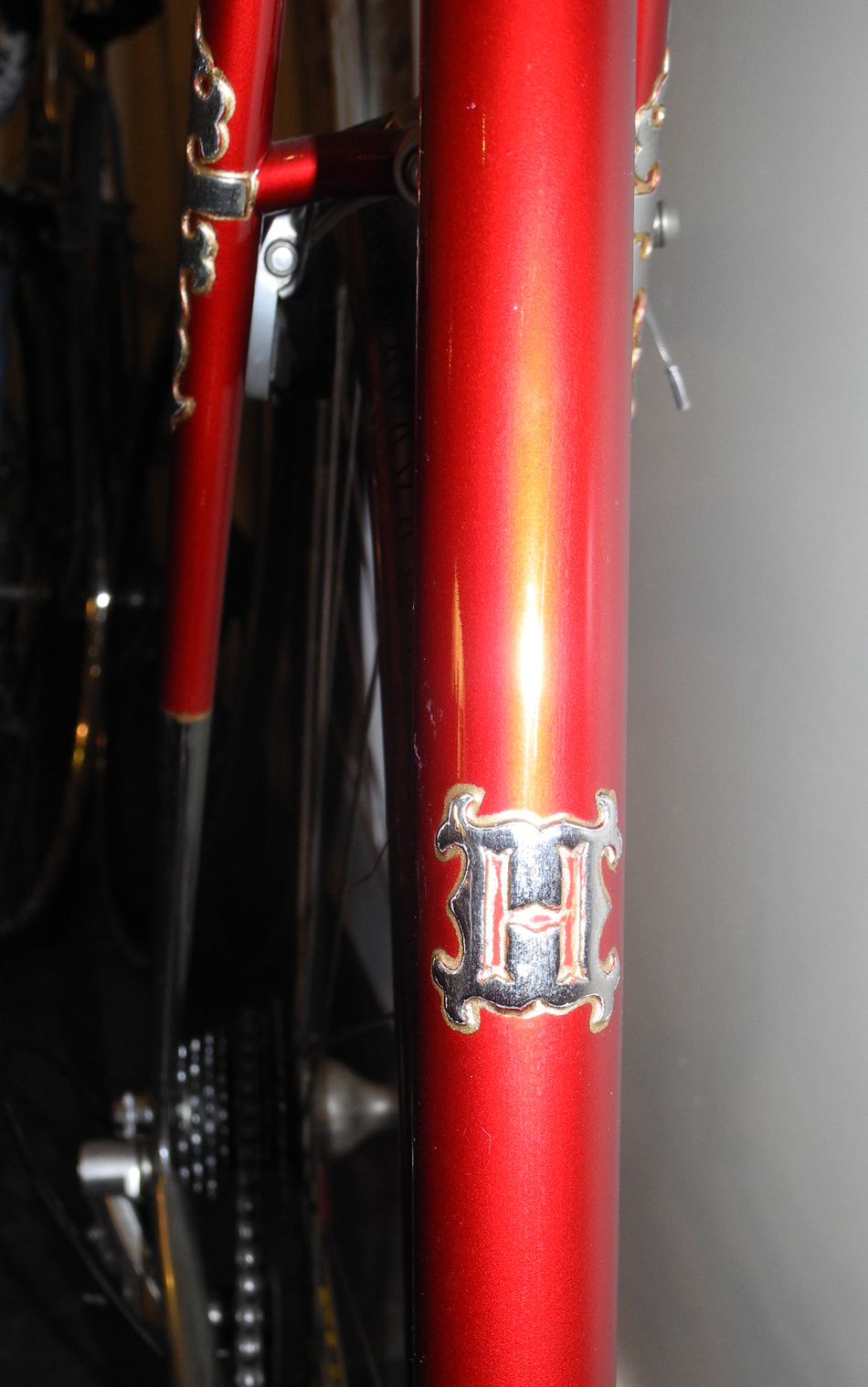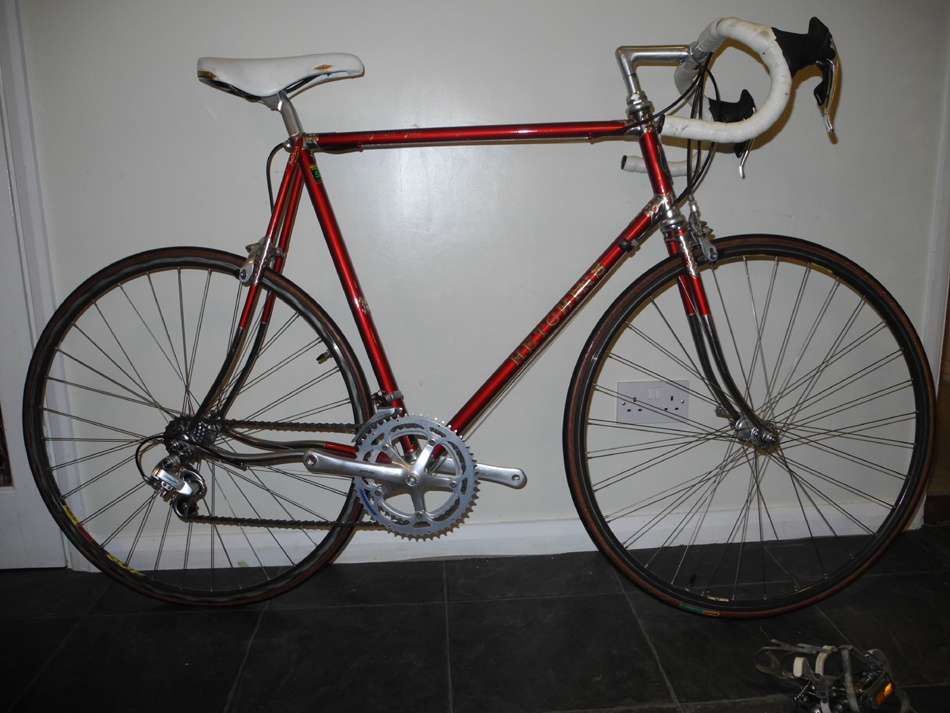 Below is a very unusual fake; the model is apparently a Nulli Secundus, but misses the mark in details.
I dub it a Null Secundus.
The bits that don't fit are marked in red.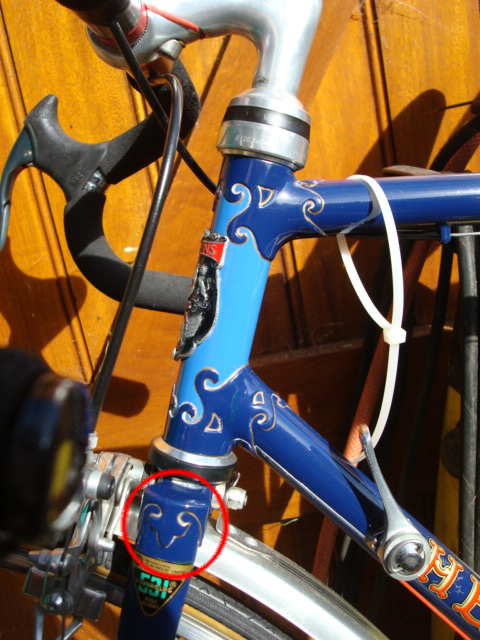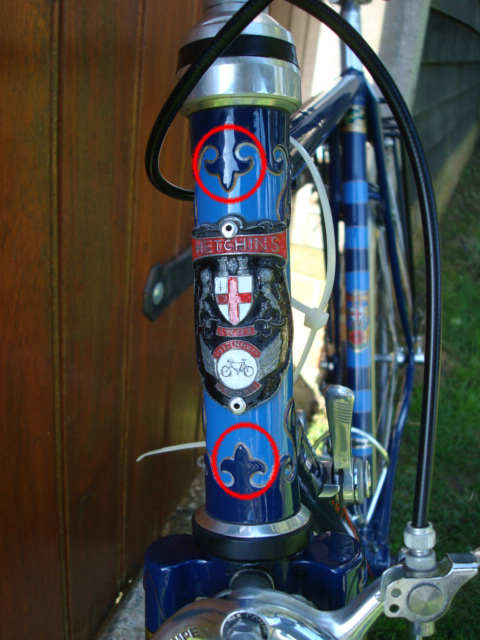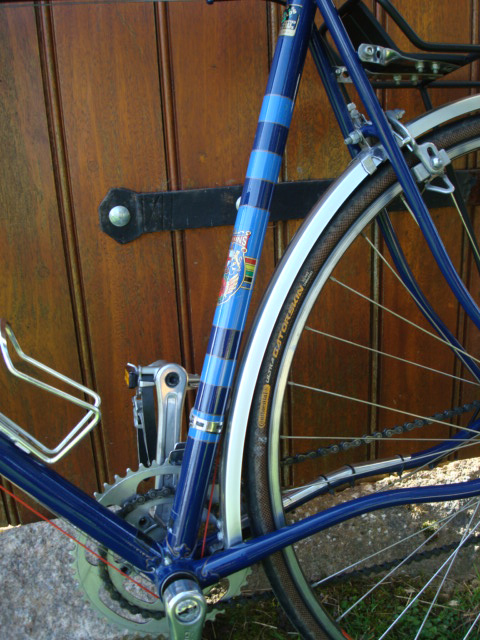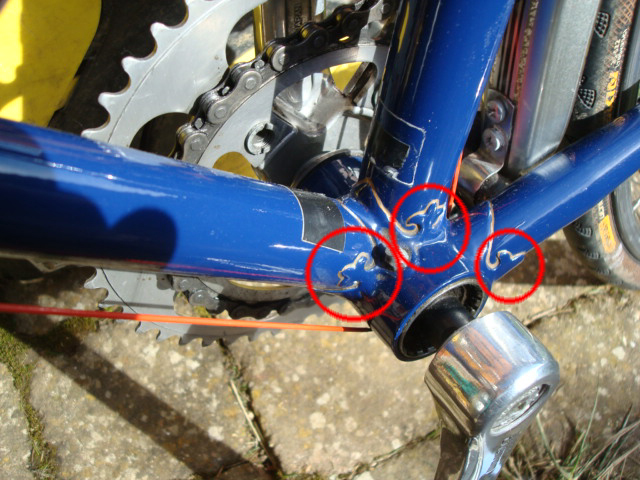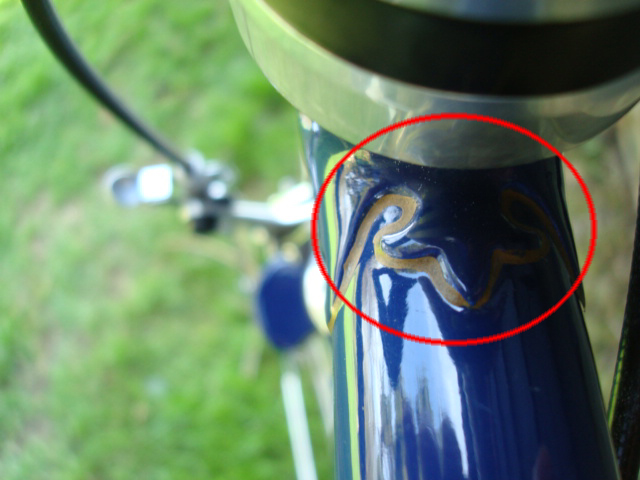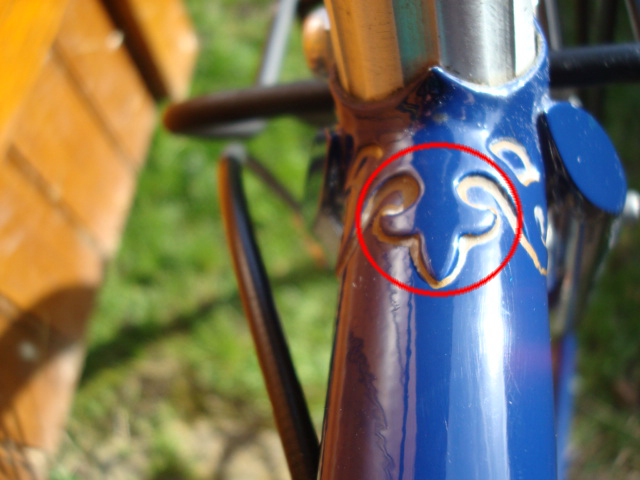 Below, a genuine Nulli for comparison.


email: