ConcoursVelo, Switzerland, 2022
Concours d'Elegance for bicycles was held for the fourth time this year on 6 March in Basel Switzerland. The event was open to the public. Below are some of highlights of the show. Mouse-over for captions.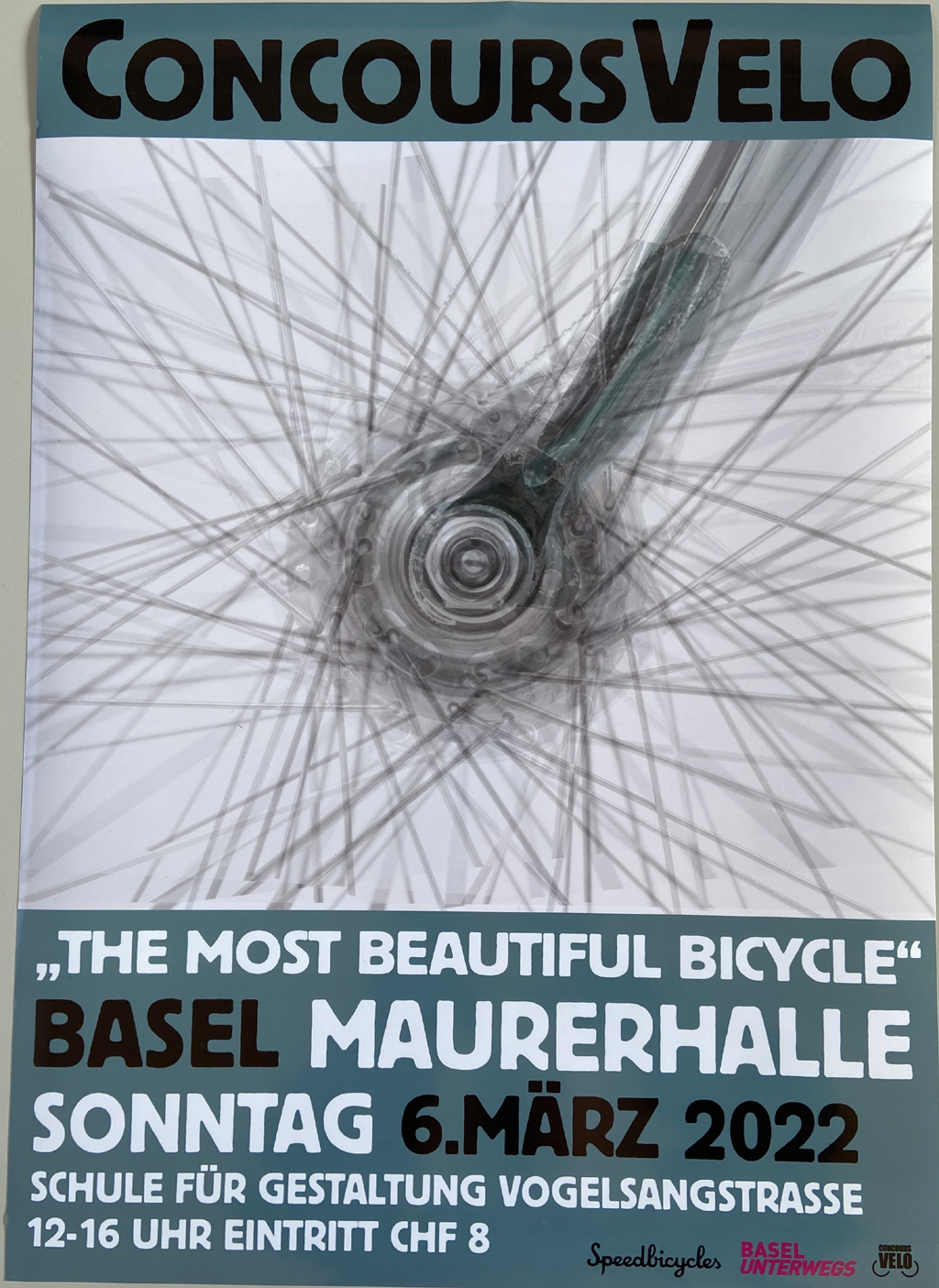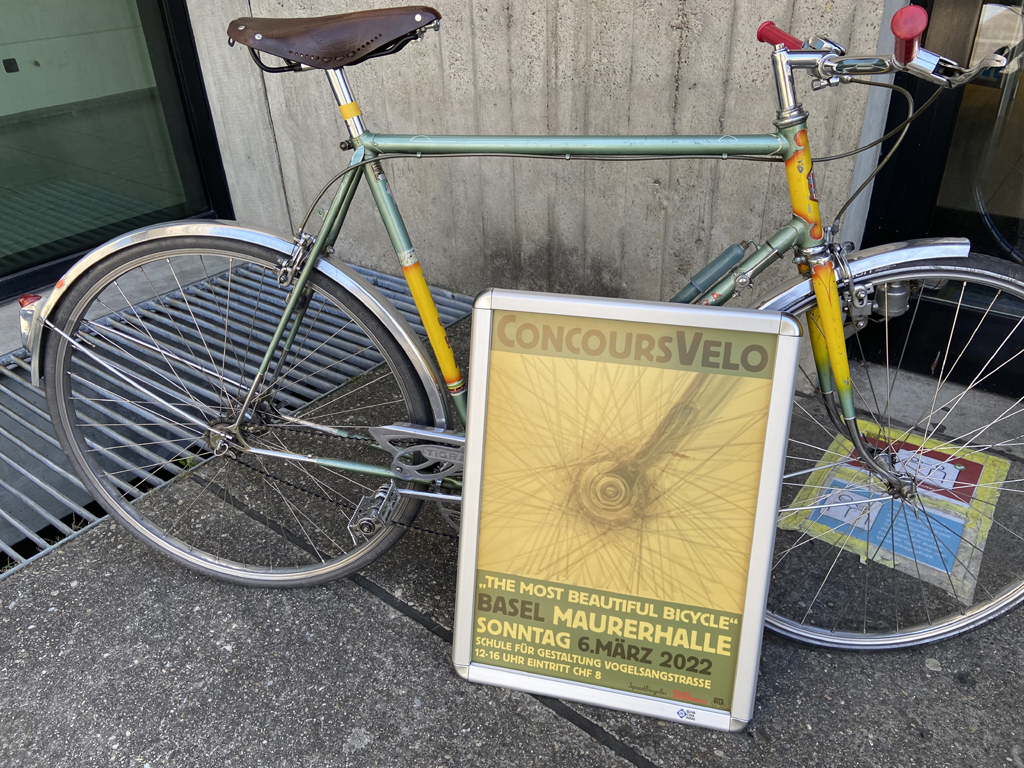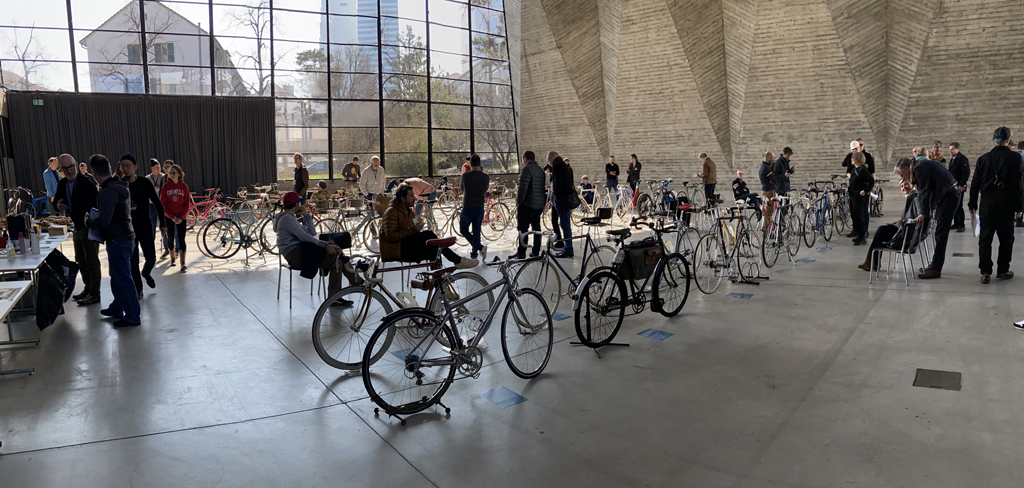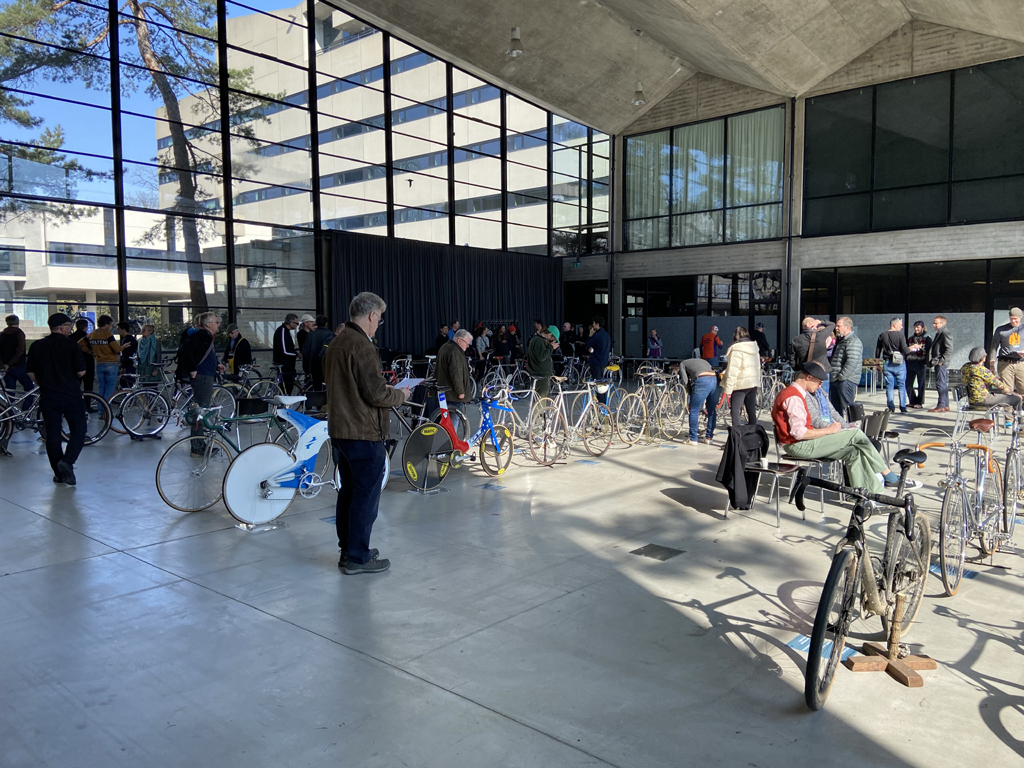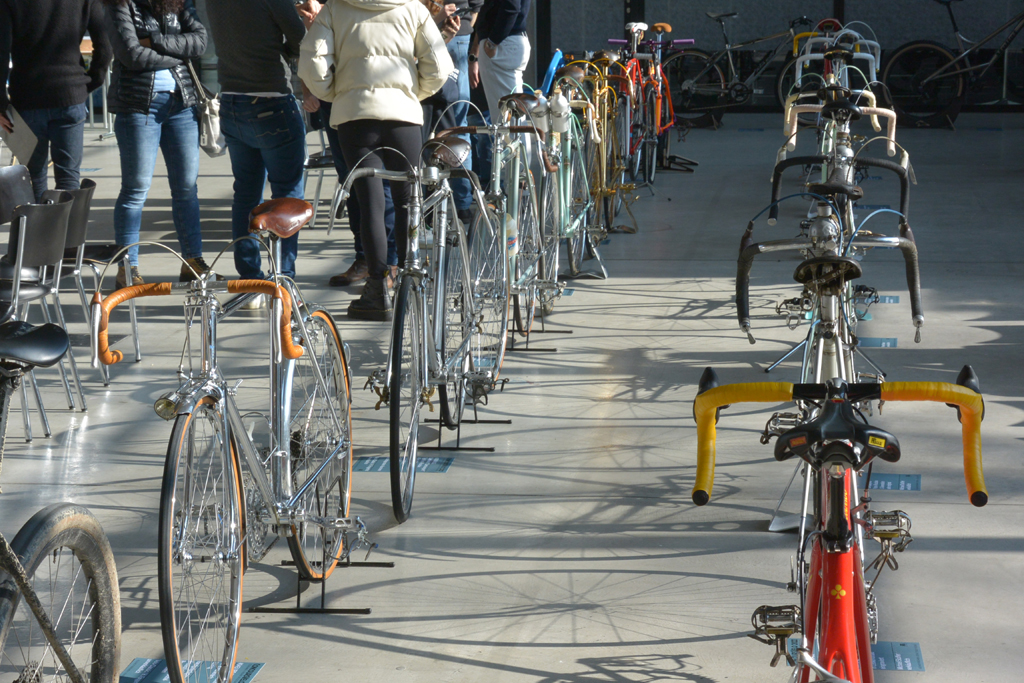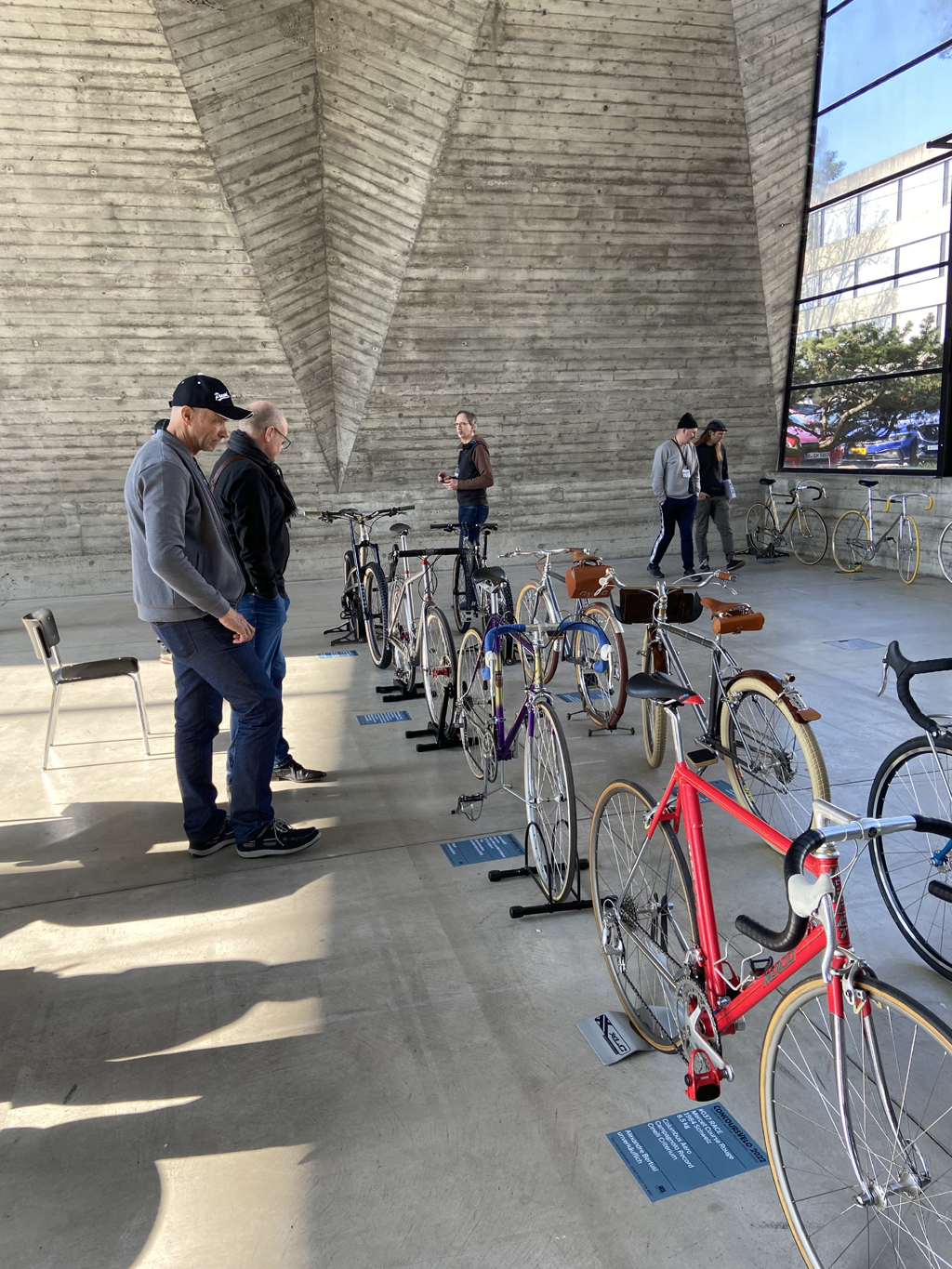 The flop. This, the fourth run of the event, saw yet another fully gold-plated bicycle. This time a Bianchi Fulmine from 1951, fully renovated in 2019. These are not popular with the public or the jury. They don't win prizes here. It's tasteless excess. Even the spokes are gold plated. Of particular note (a sour note) is that the rear brake caliper does not fit: the brake pads are all the way down at the bottoms of the brake arms and still don't touch the rim. I approve of the handle bar wrapping and the wooden rims; just please put them on some other bike.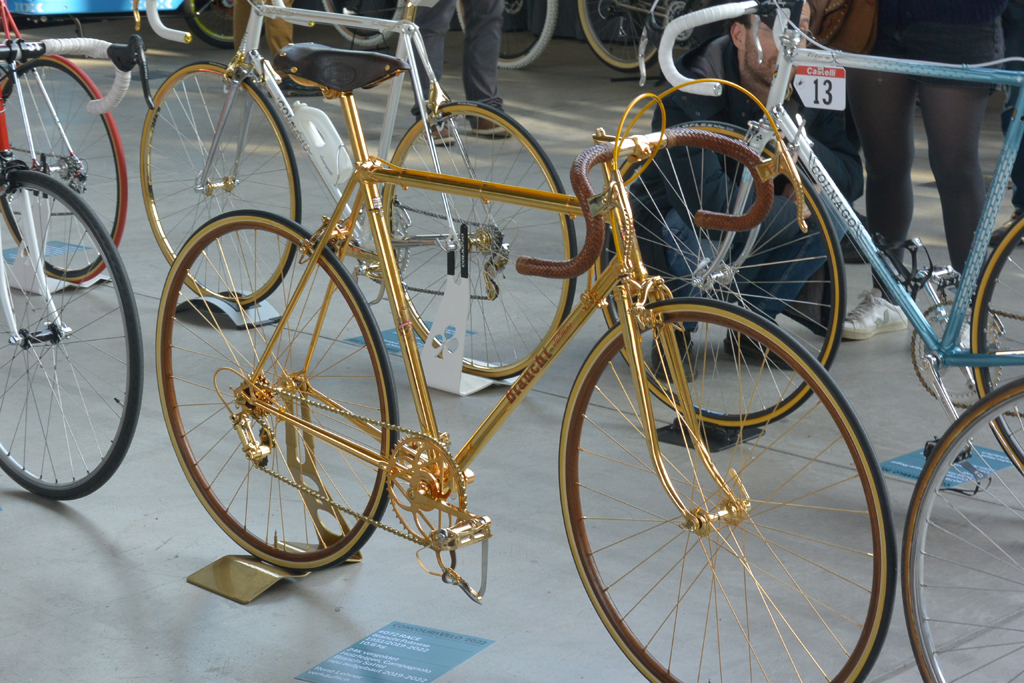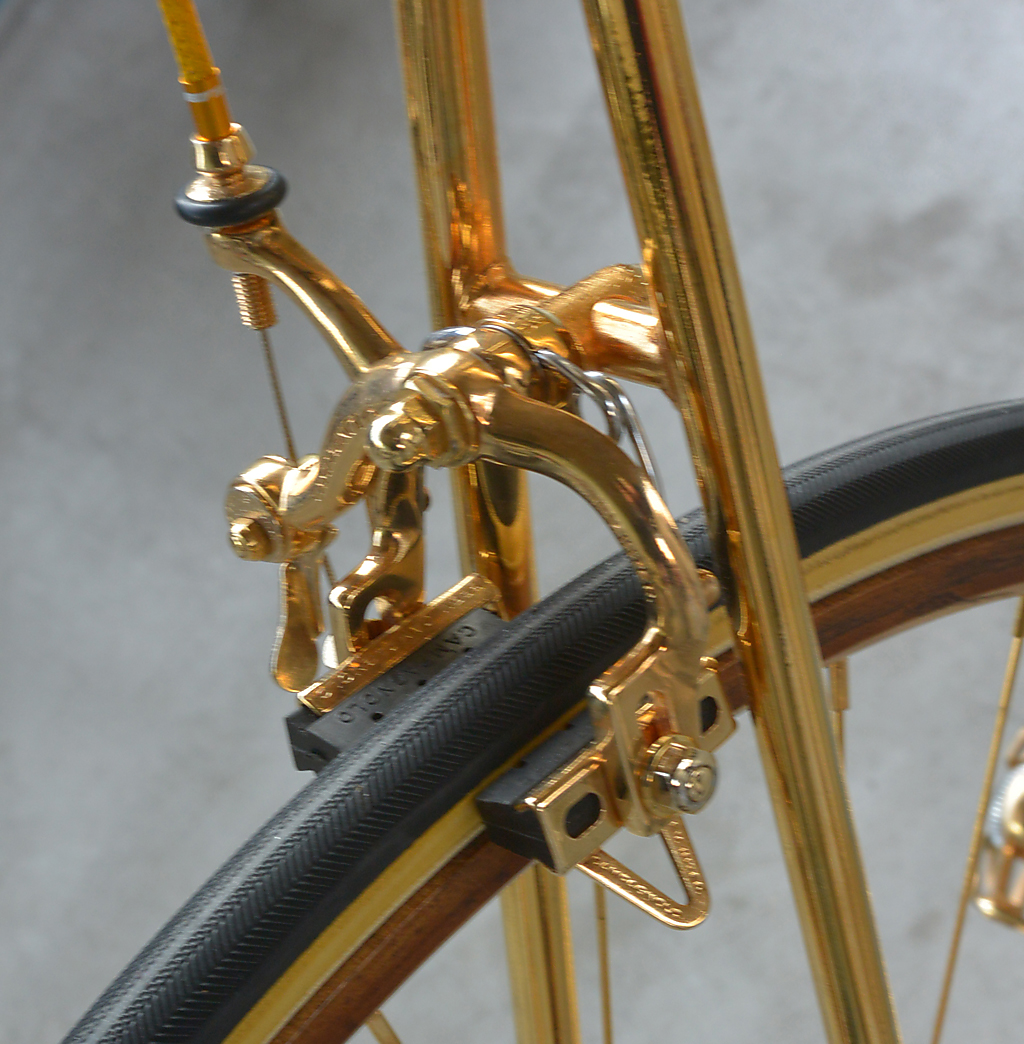 What works very much better are a few contrasting gold highlights, as on this Colnago Arabesque (2013) fitted with Campag C-Record components pictured below. The jury agreed, and awarded the bike two prizes: 2d place for best montage and 2d place for best show bike. The Editor concurs.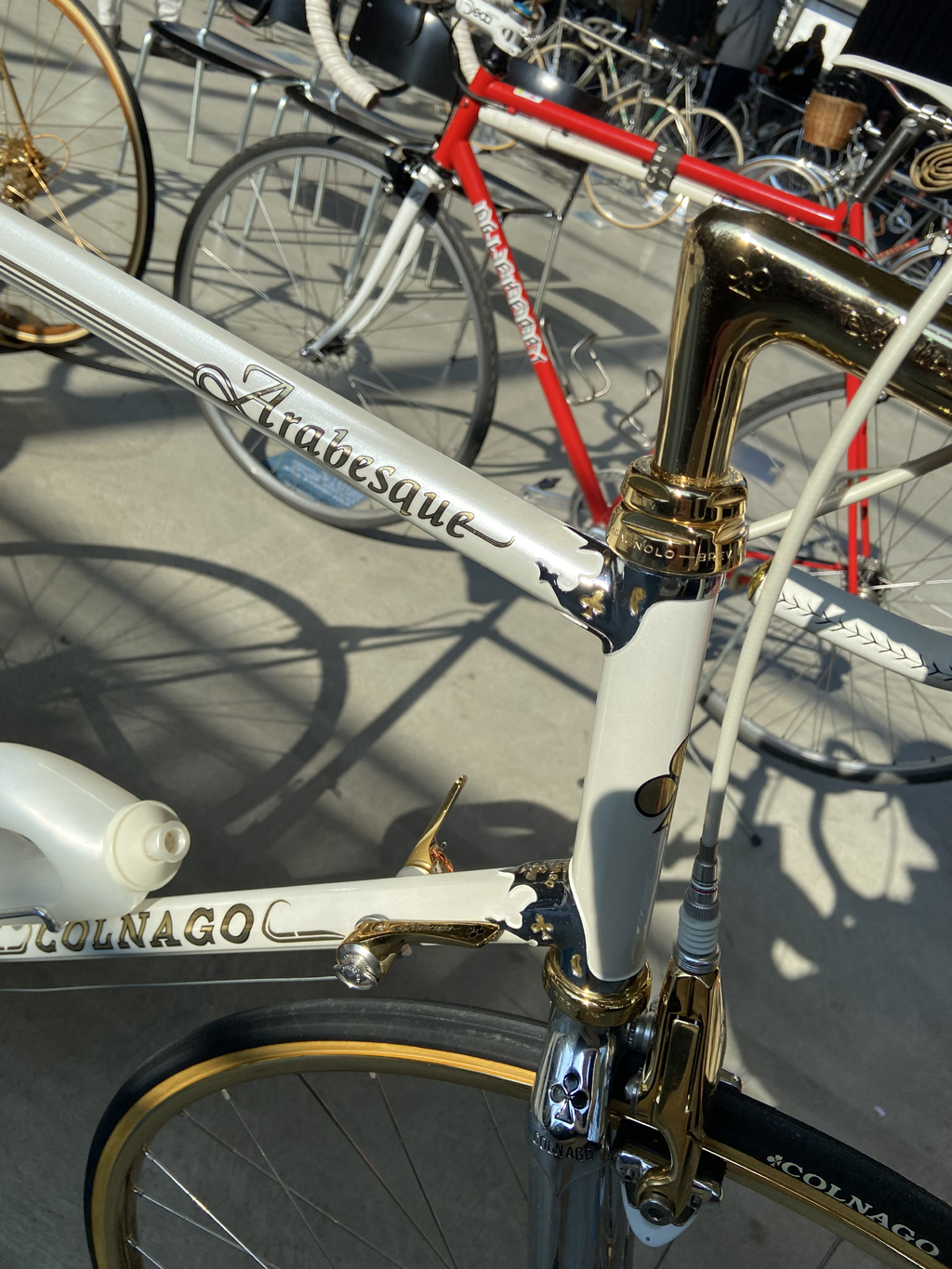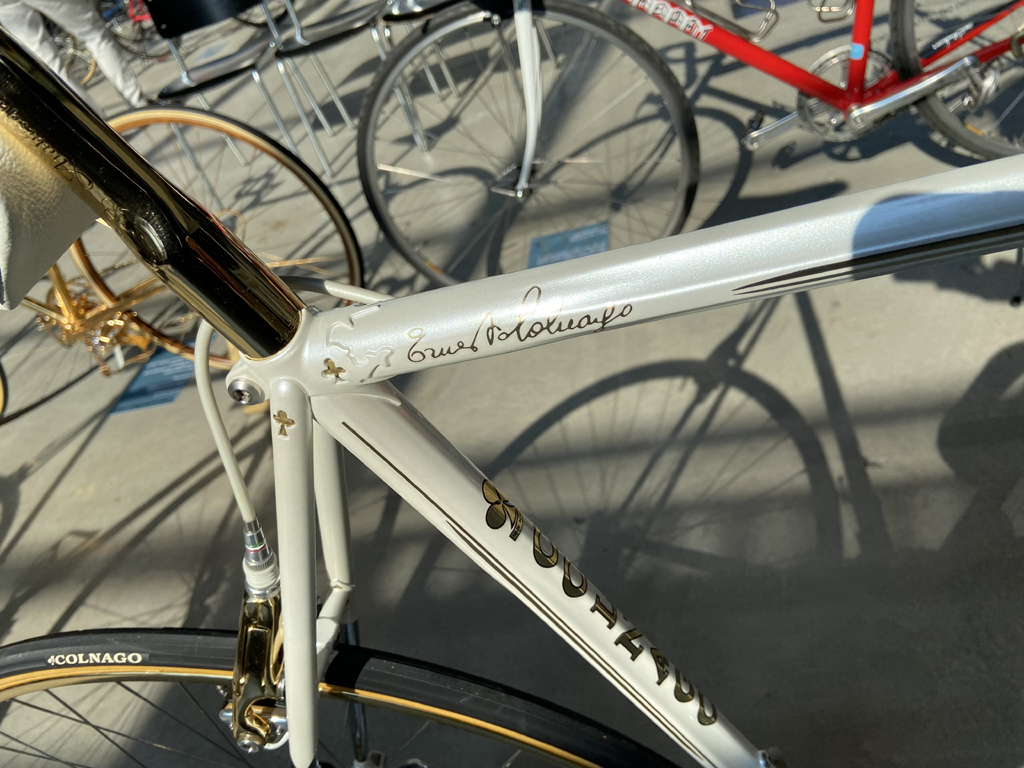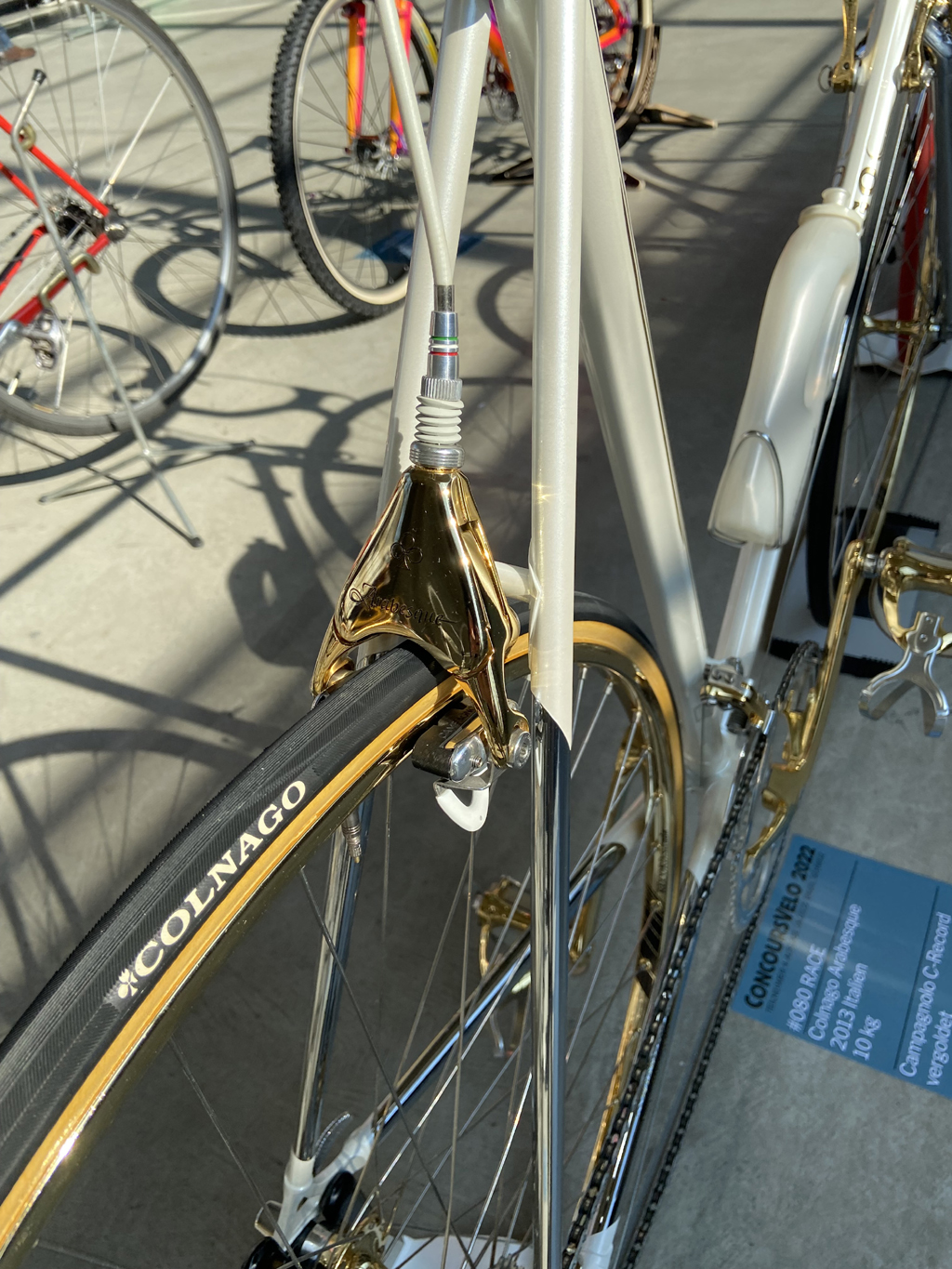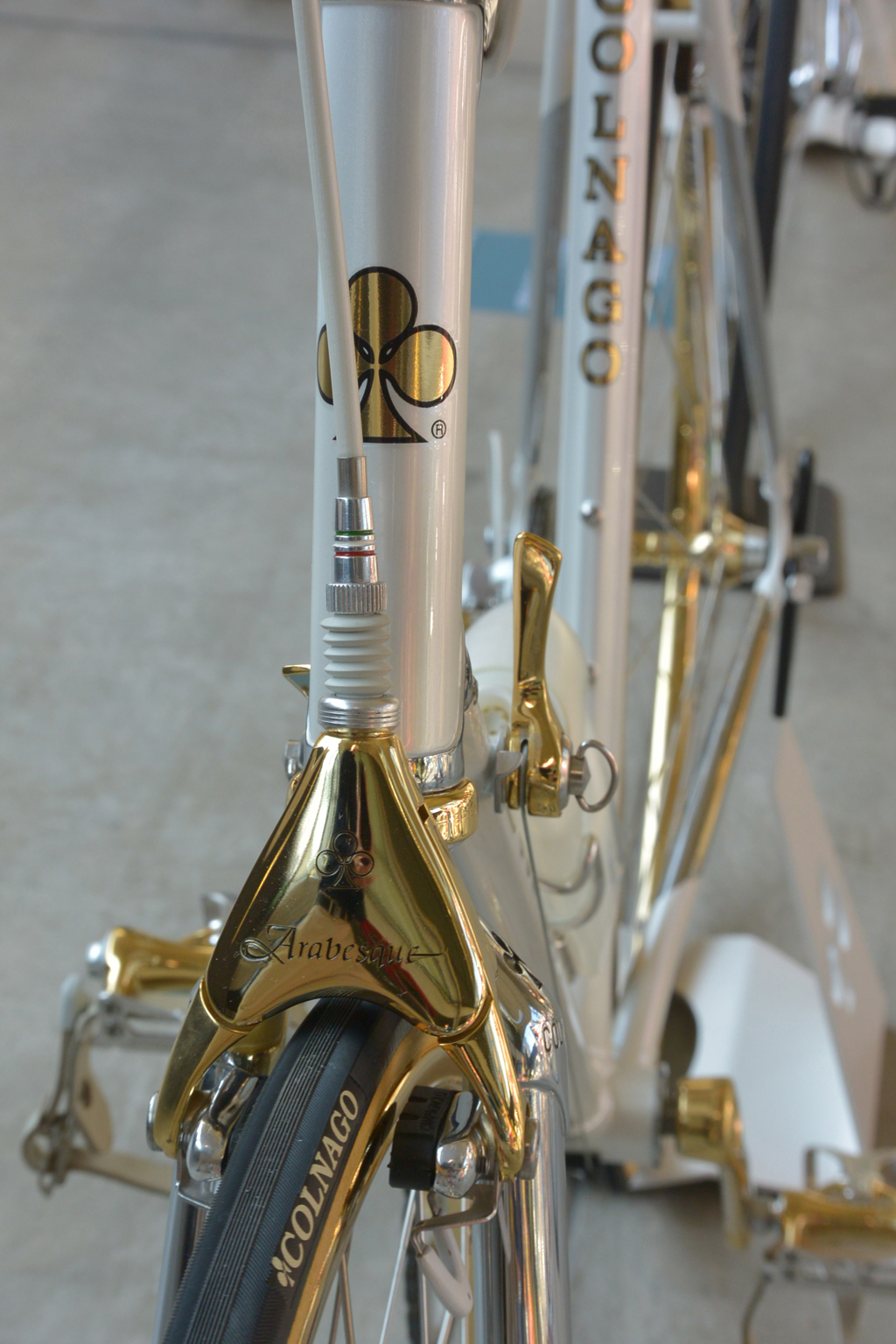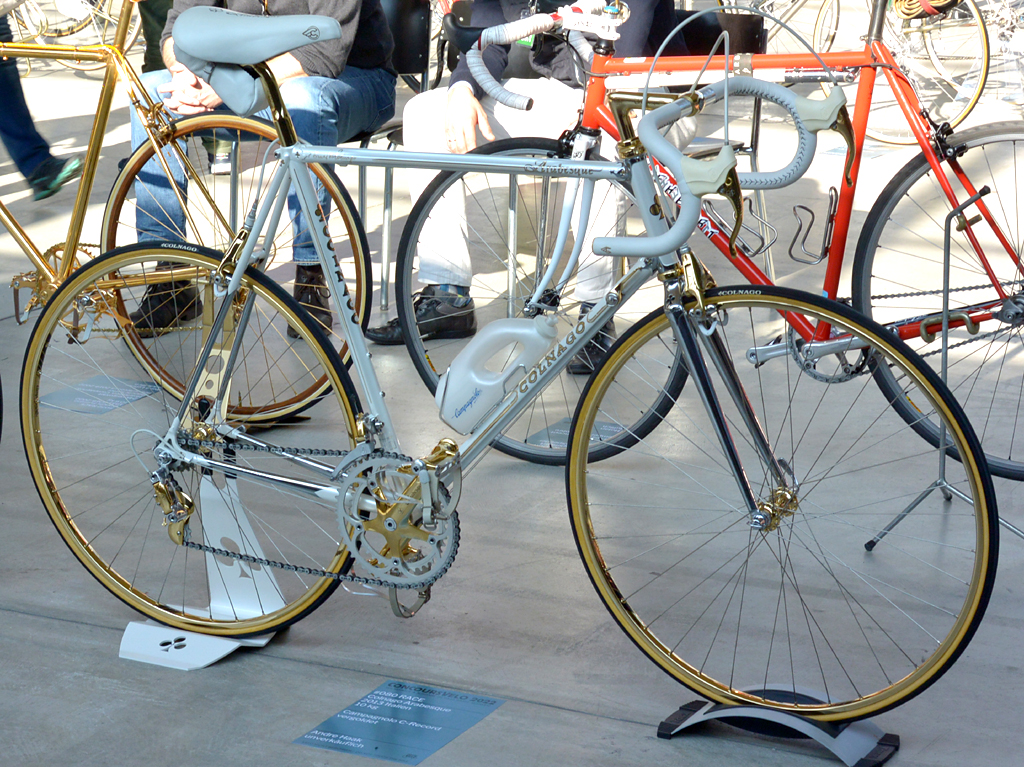 Newcomers to this event were five stunning bikes from Swiss frame builder Jacques Mercet, who was active in the 1980s and 1990s. All five frames were lugless, filet-brazed, and had excellent finish and components. See below.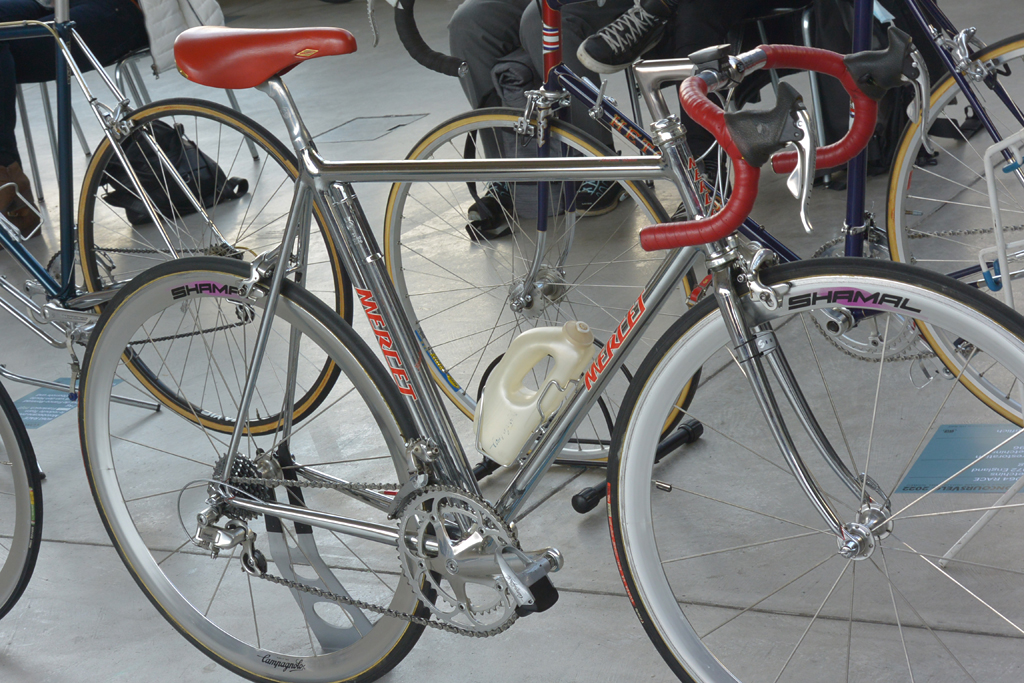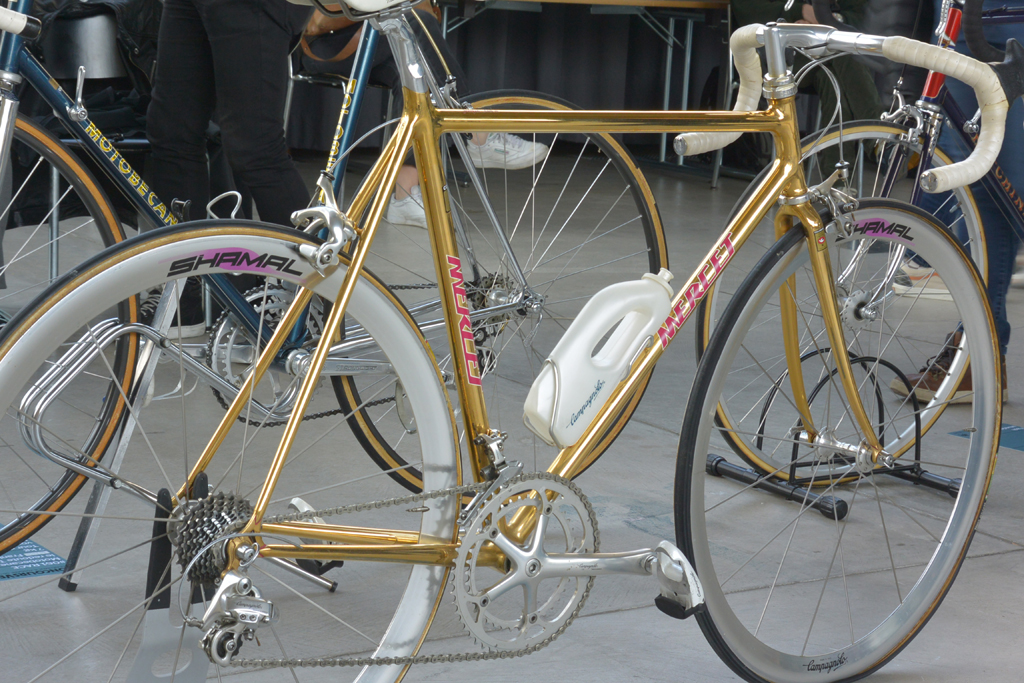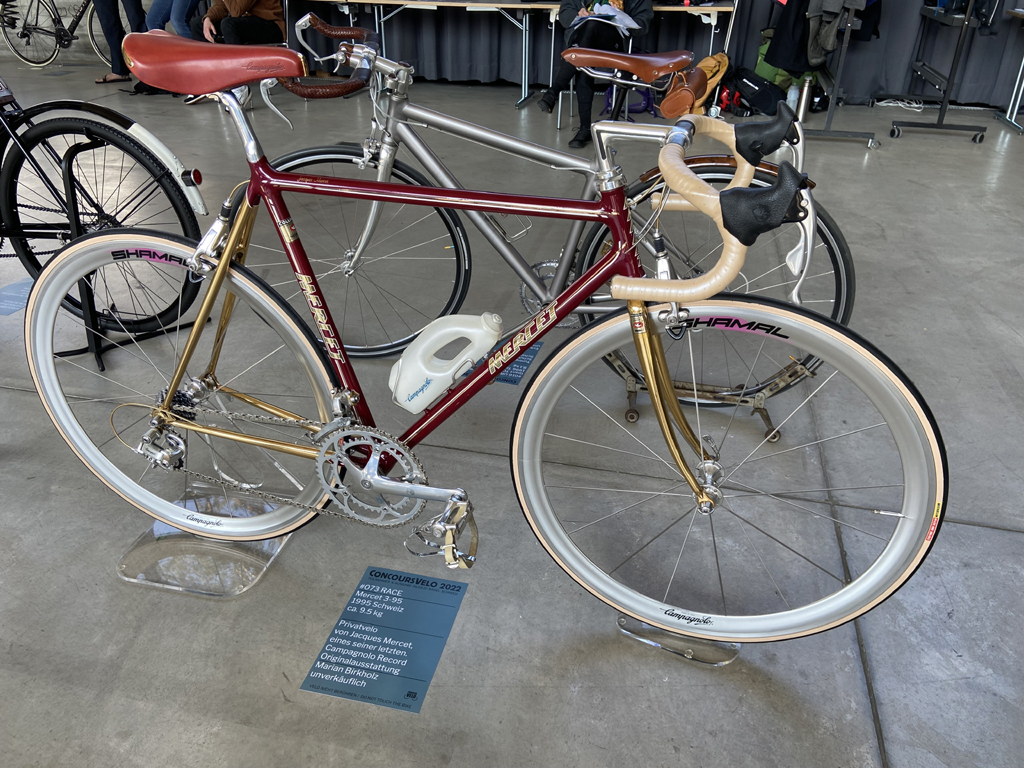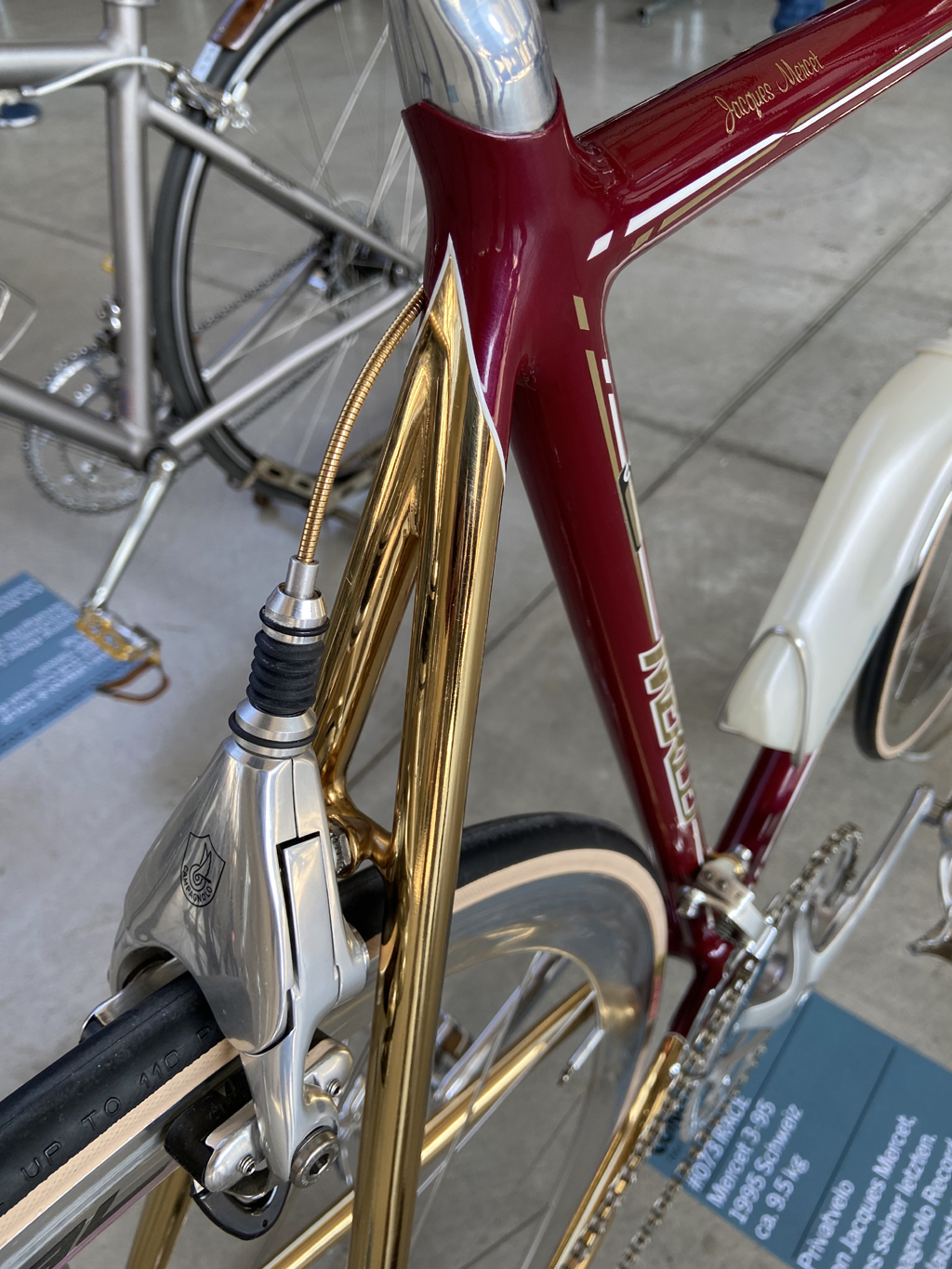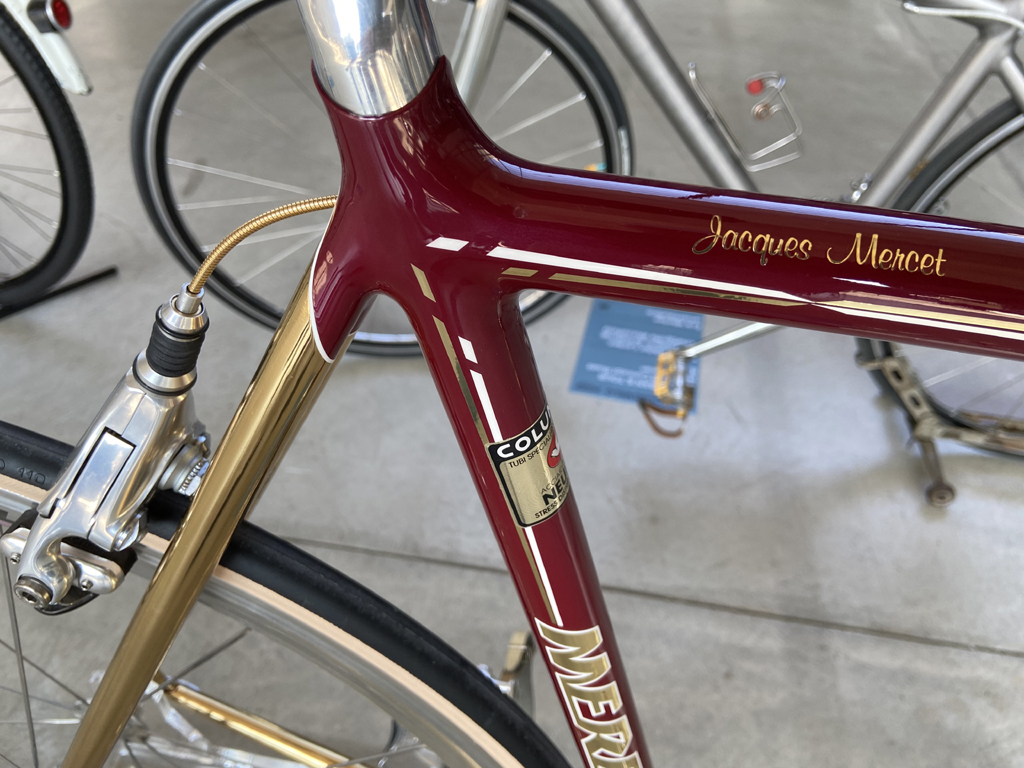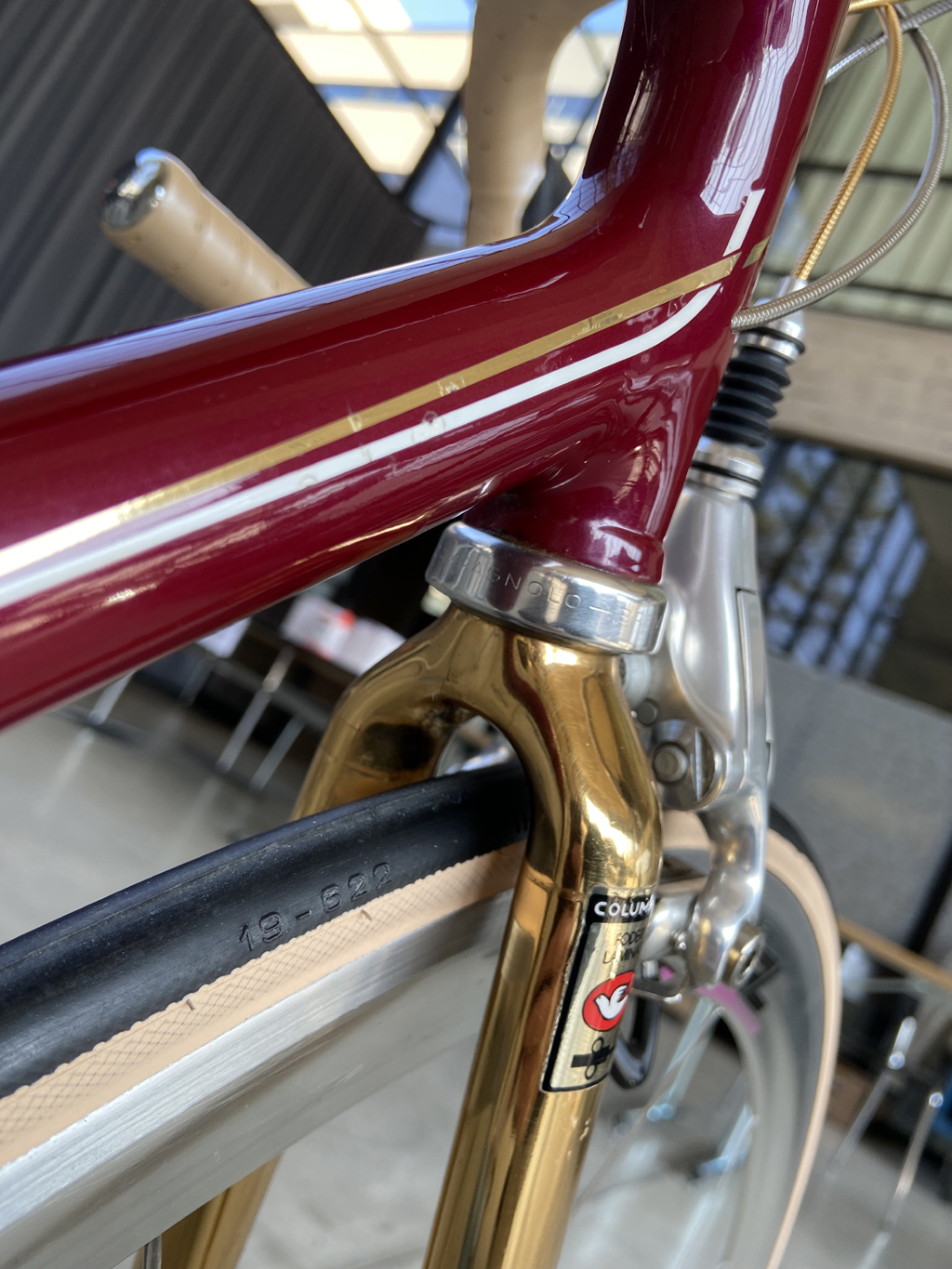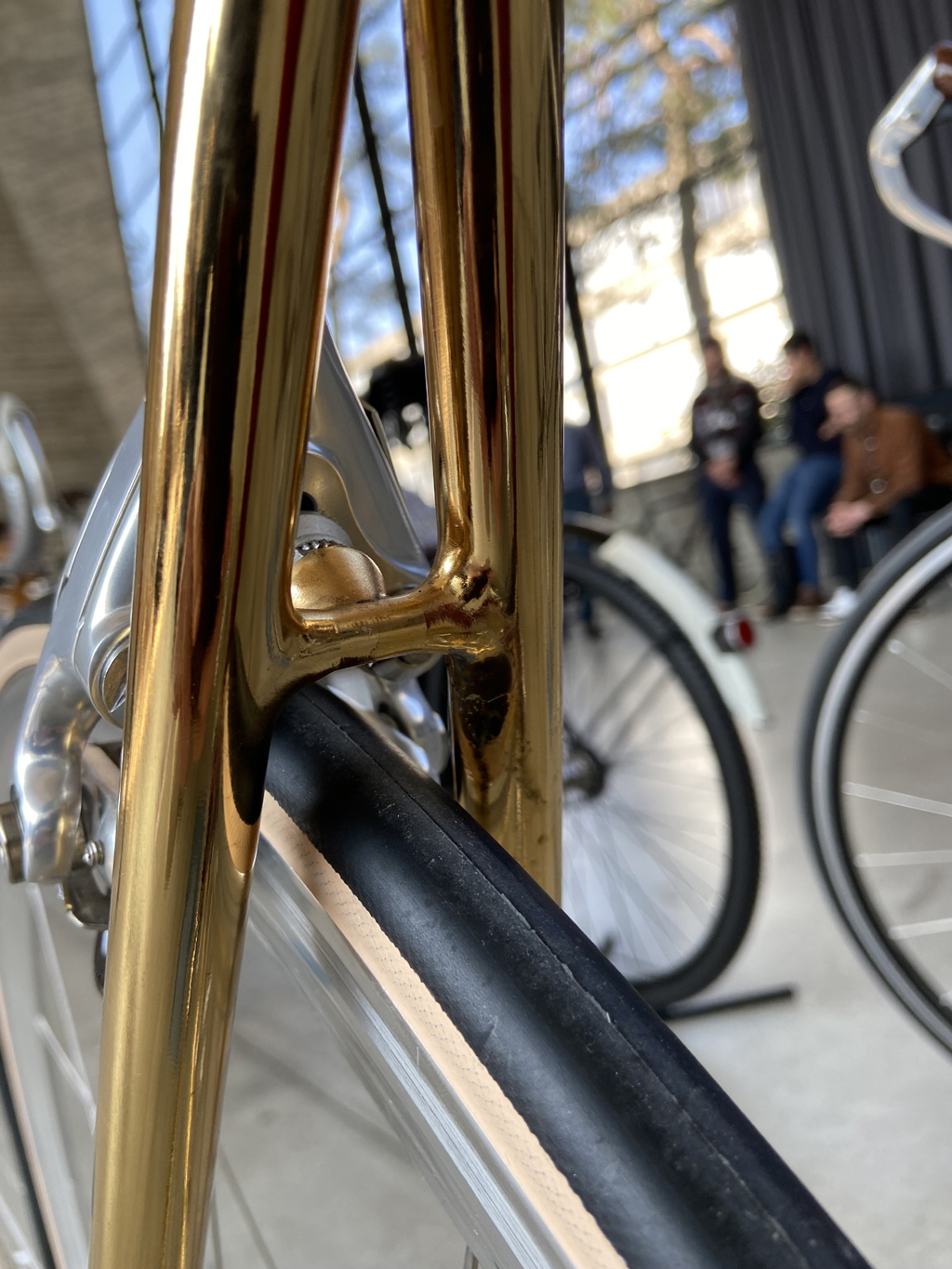 Above: Of particular note, no mounting nut for the brakes.
This bike was awarded 3d prize for show bike and 2d prize for steel.

Below: a great rarity and a thing of great beauty: a Caminargent from the 1940s. A very early attempt to use aluminum as a frame building material. Unfortunateloy, metallurgy was not advanced enough at that time to get the alloy right and many of these frames or forks broke; consequently, few have survived. This one appears intact, hence an even greater rarity. Awarded 2d place race and 3d place vintage.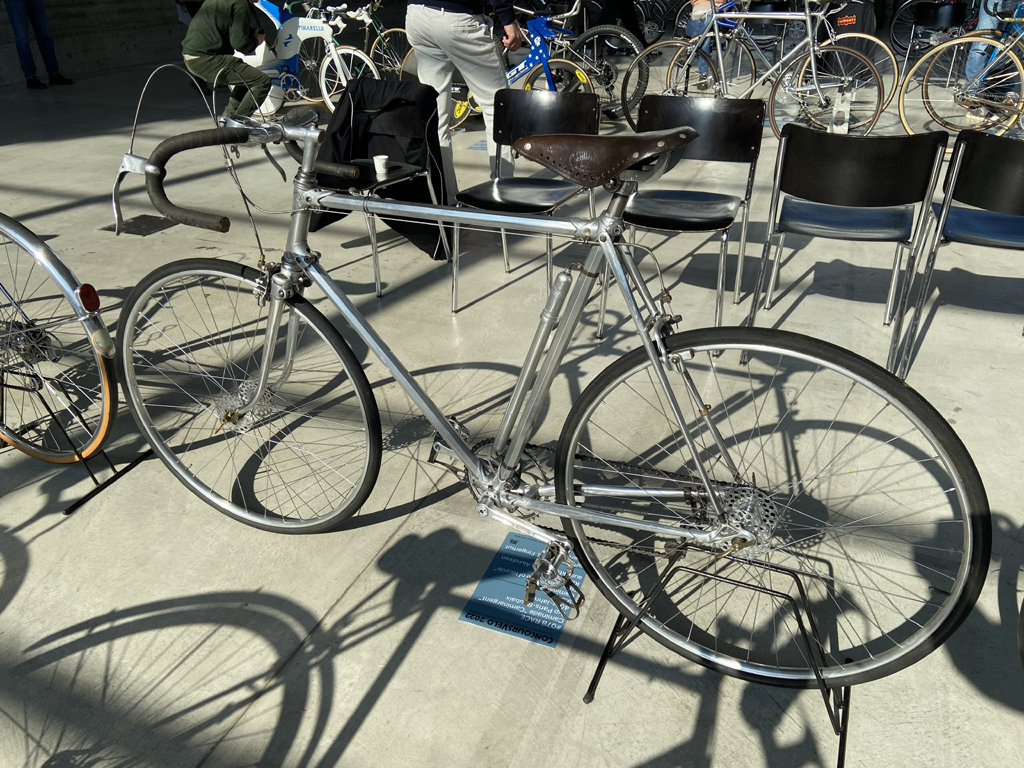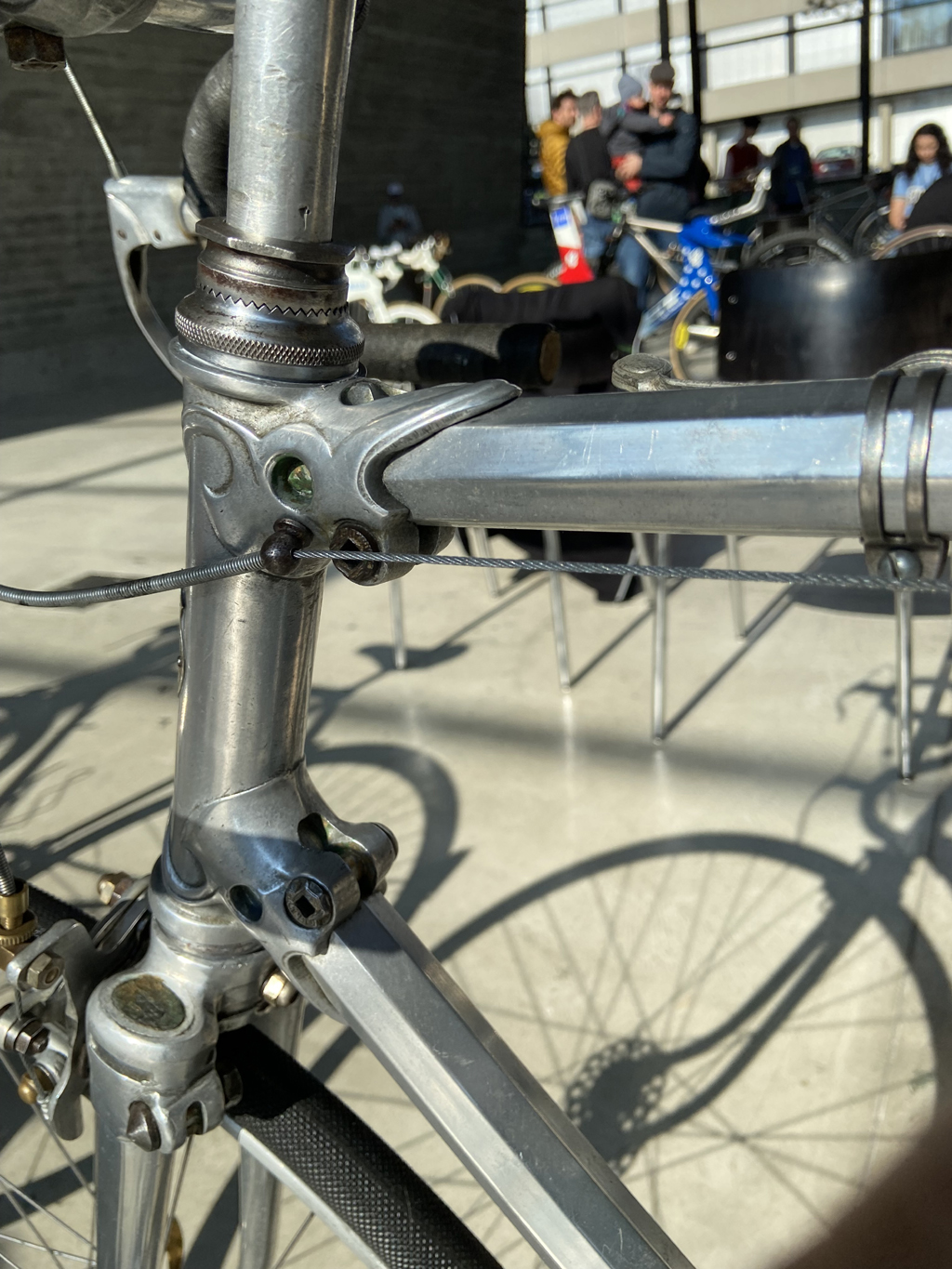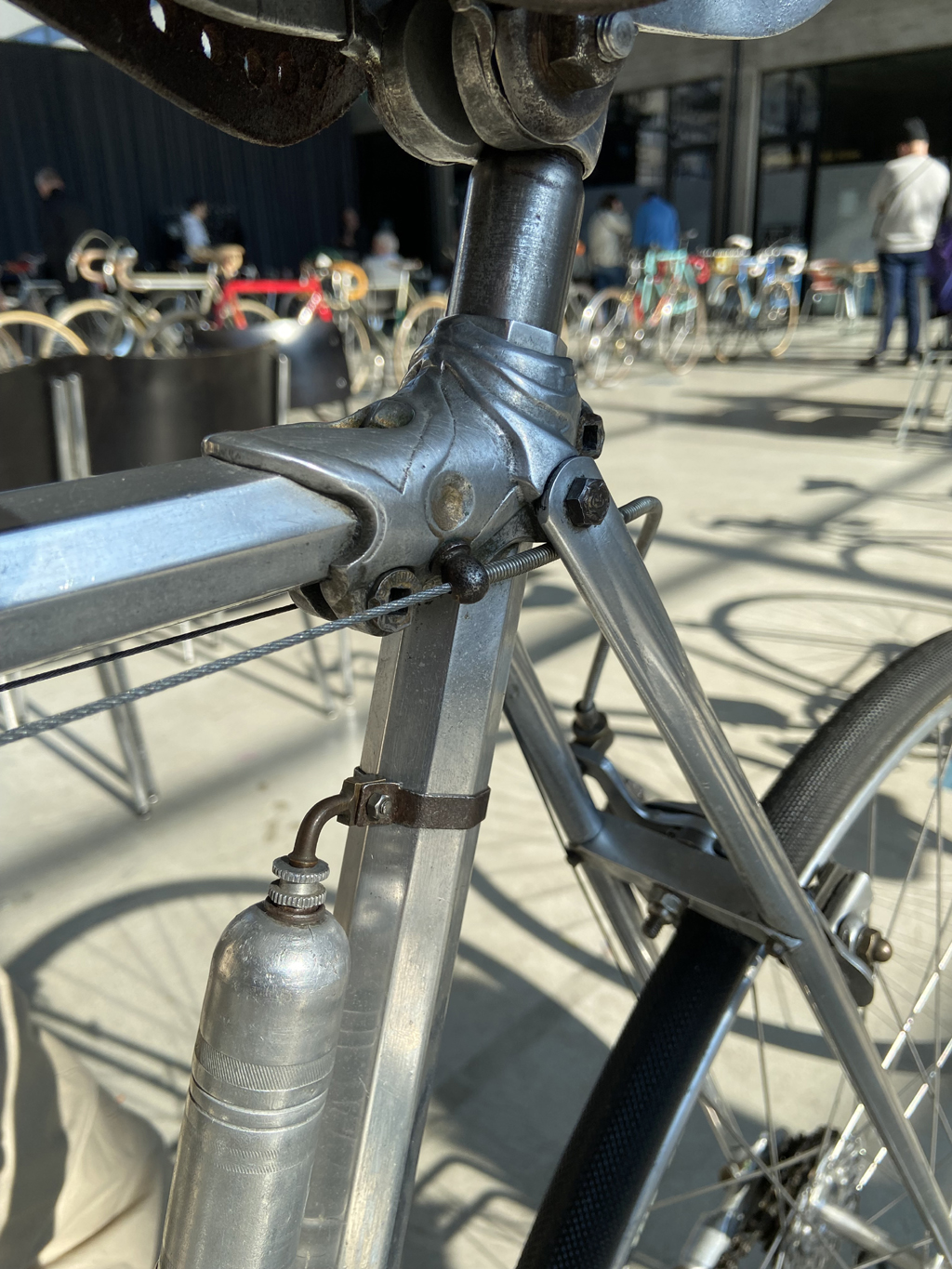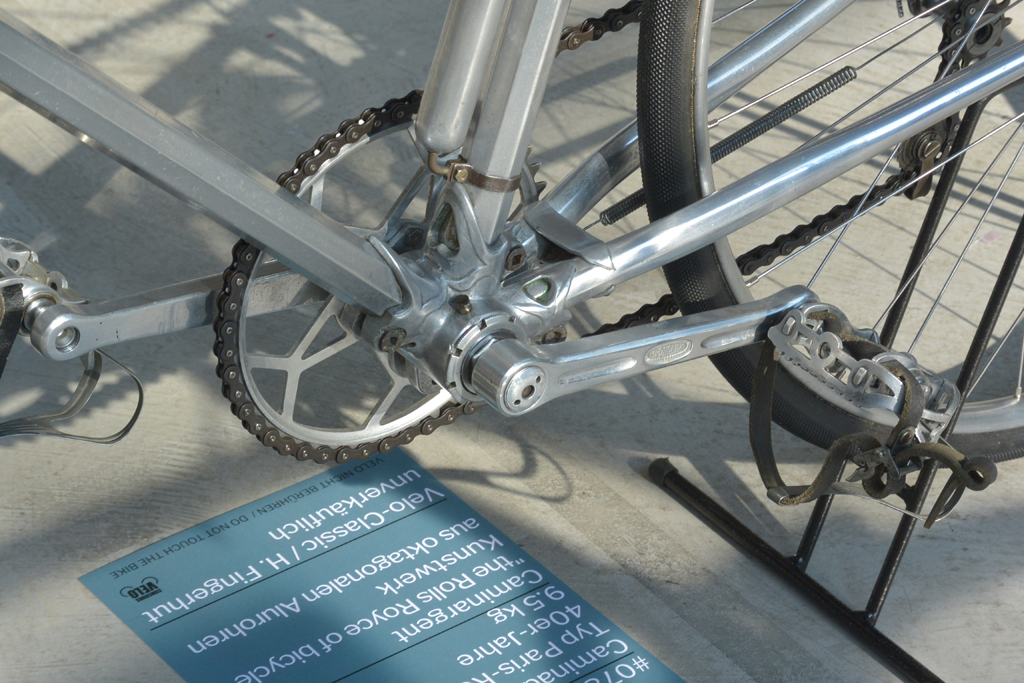 Below: two Rene Herse entries this year, a pale green one from 1955 and a full-chrome one from 1976. The 1976 bike was awarded best of show for the category urban & tour, and was the Editor's pick for best of show overall; the pale green one was awarded 3d place in the category steel.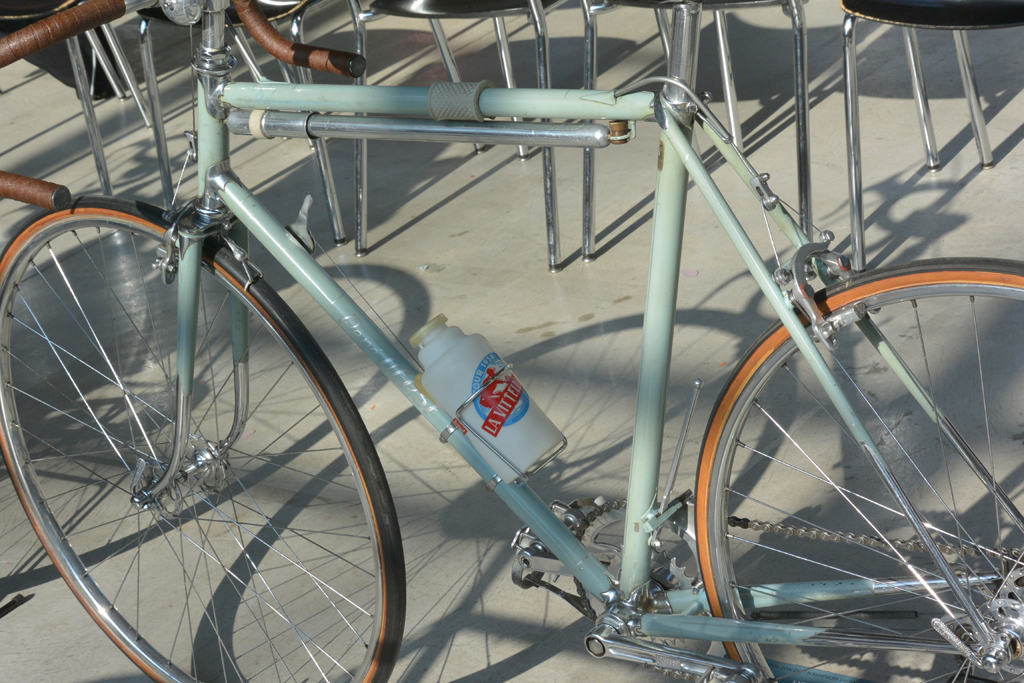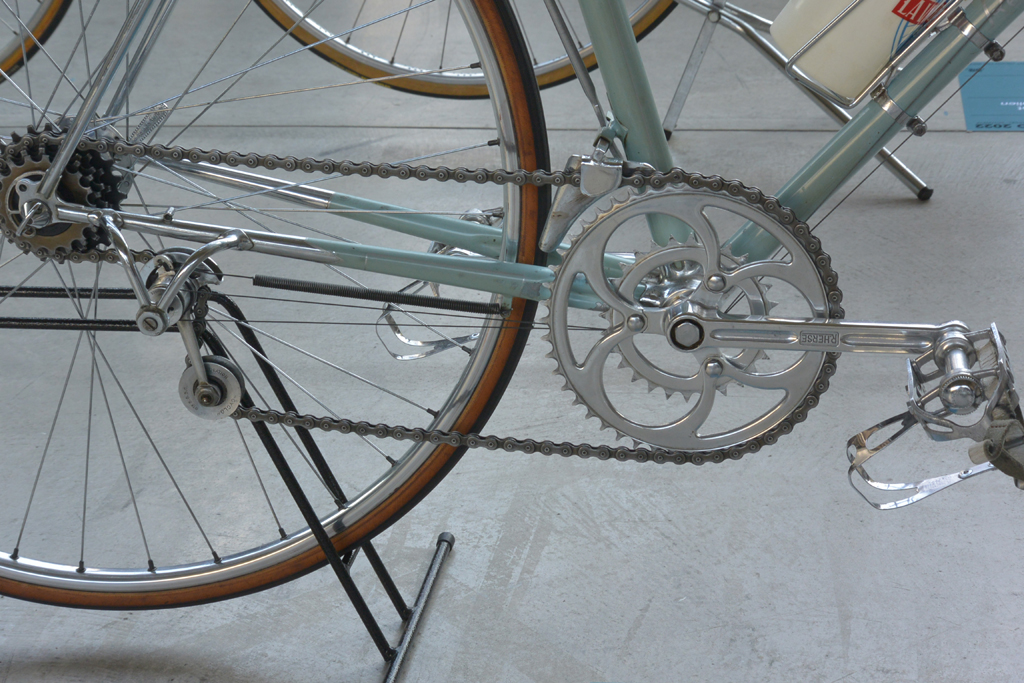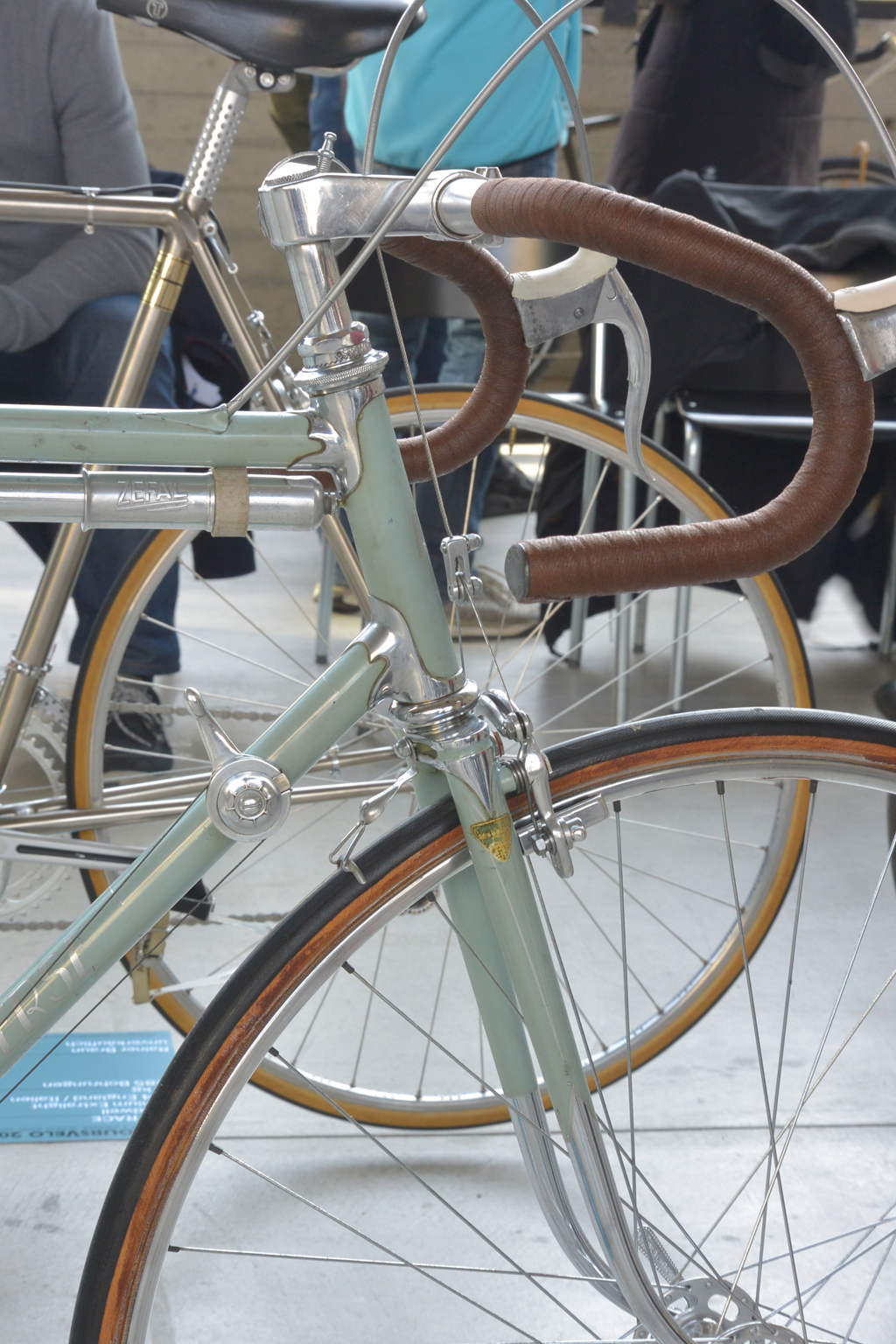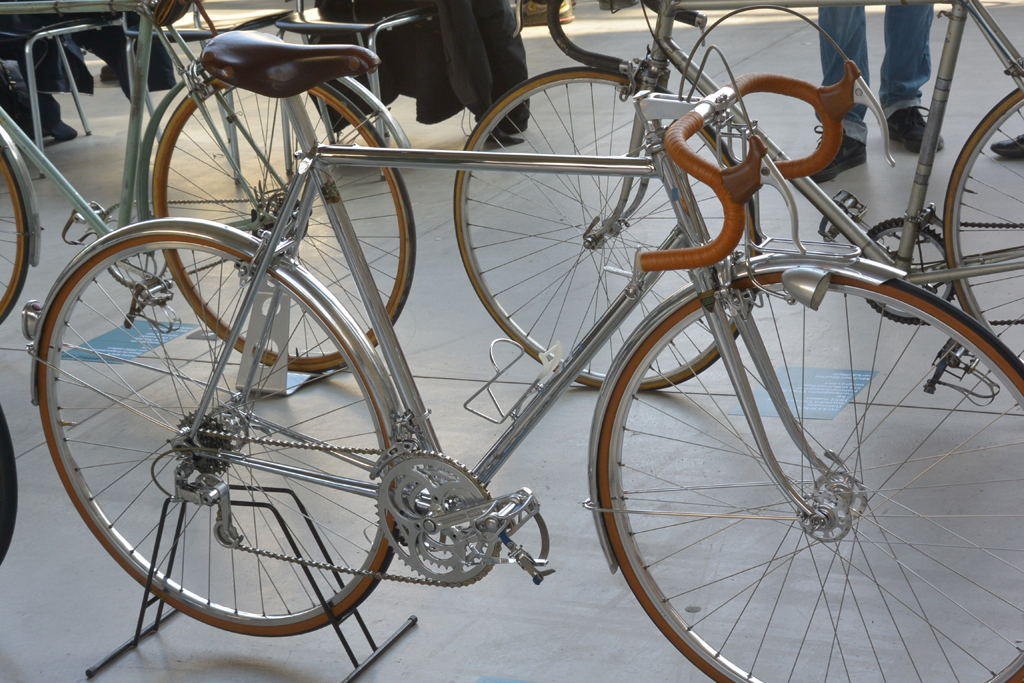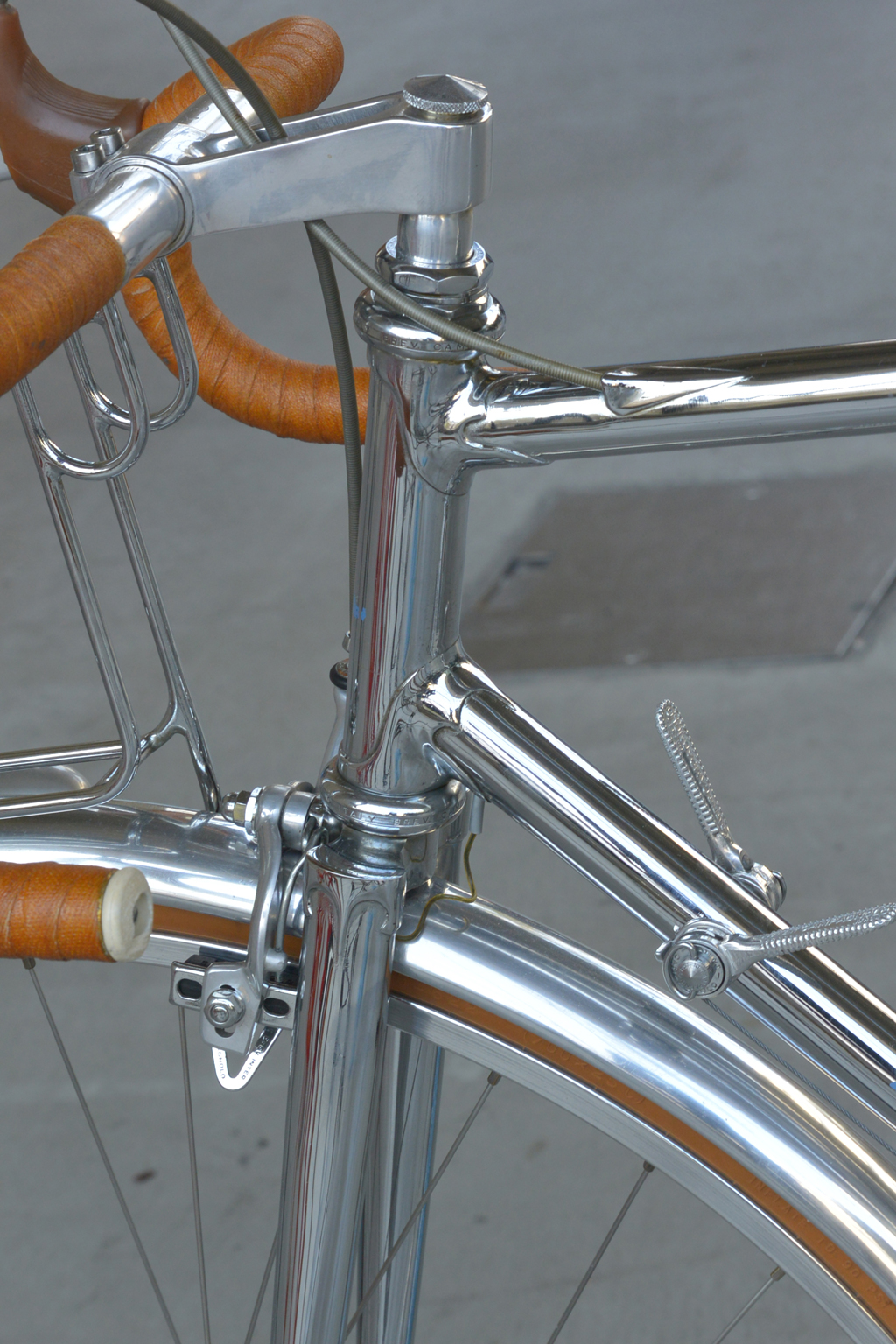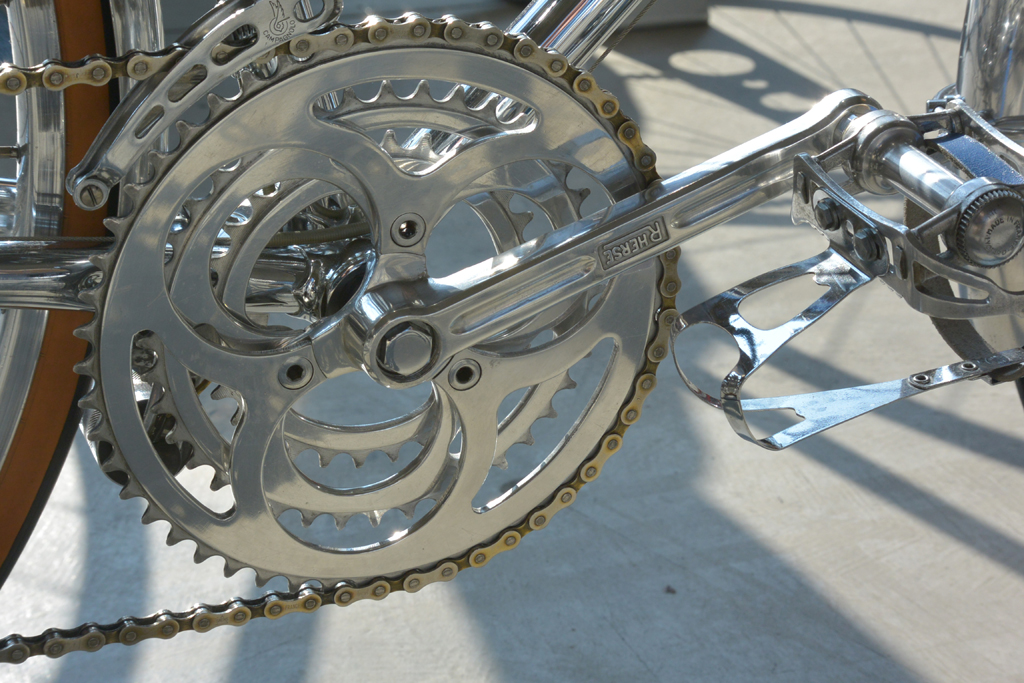 Below: the Editor entered one of his own Hetchins, a 1970 Vade Mecum Mk iii deluxe; much admired by the public, and definitely the best saddle of the show (Ideale cut-away, with alu rails and Zeus mounting brackets), but under-appreciated by the jury. Sorry, no prize this time, but I shall return.

Click here for the full feature on the Hetchins.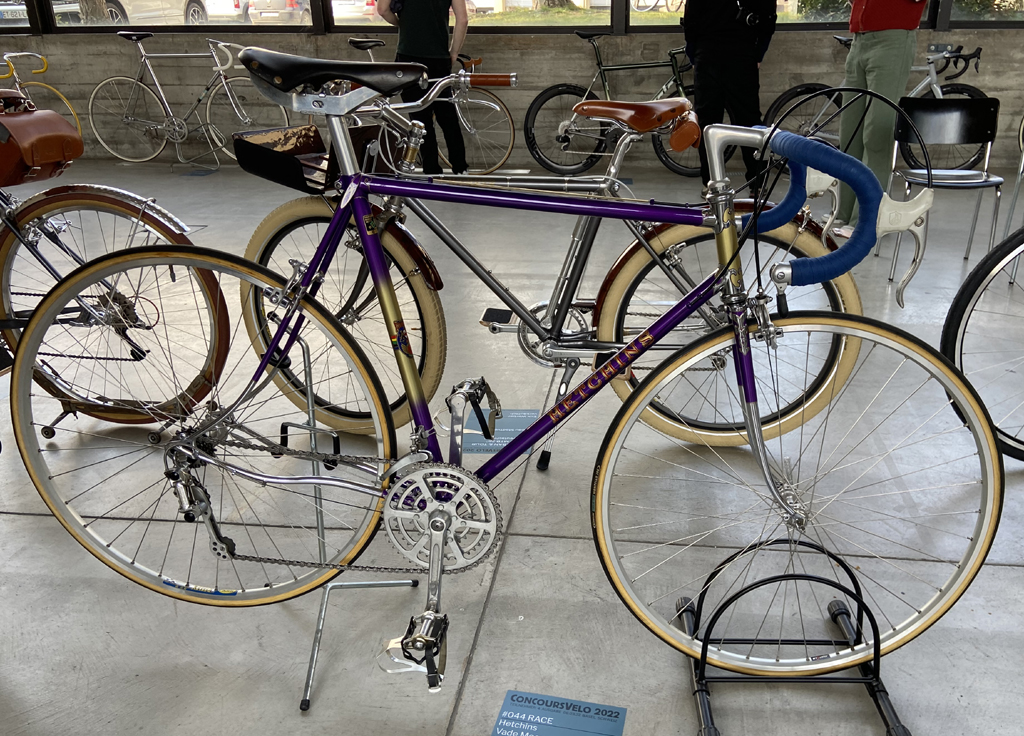 Below: another very fine entry, 1984 Koga Miyata Full Pro A, then top-of-the-line from this Dutch-Japanese manufacturer. This exemplar is in completely original condition, right down to the handle bar tape. This was a very early example of aero-designed (oval) tubing. The components are full Dura Ace. Top marks from this Editor; awarded Best of Show by the participants.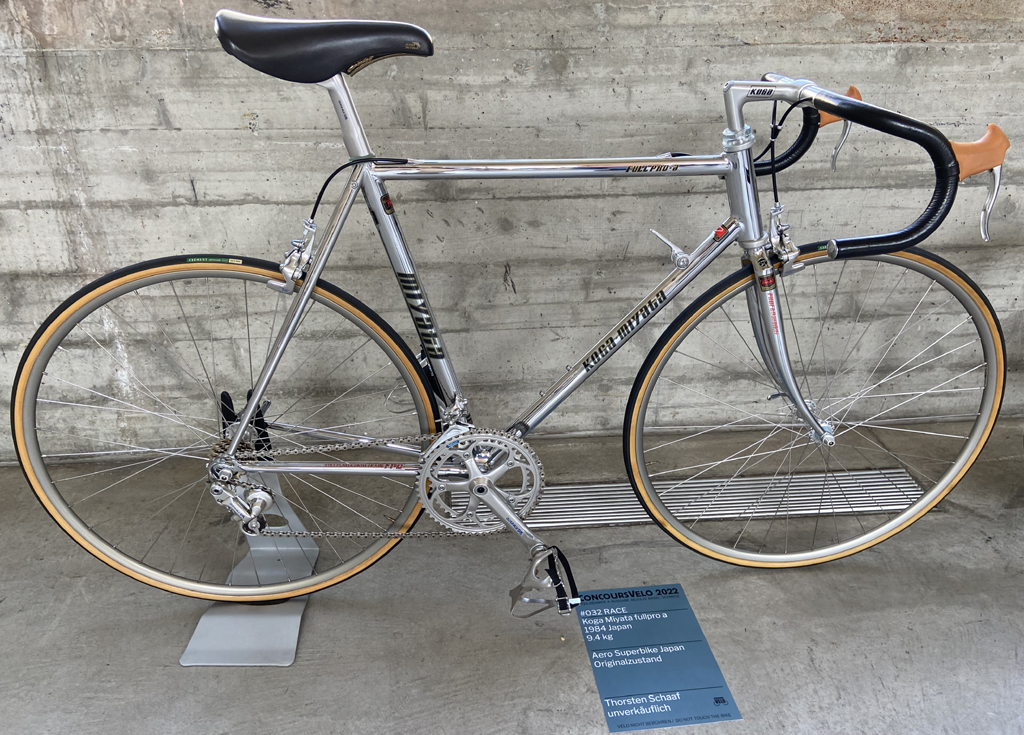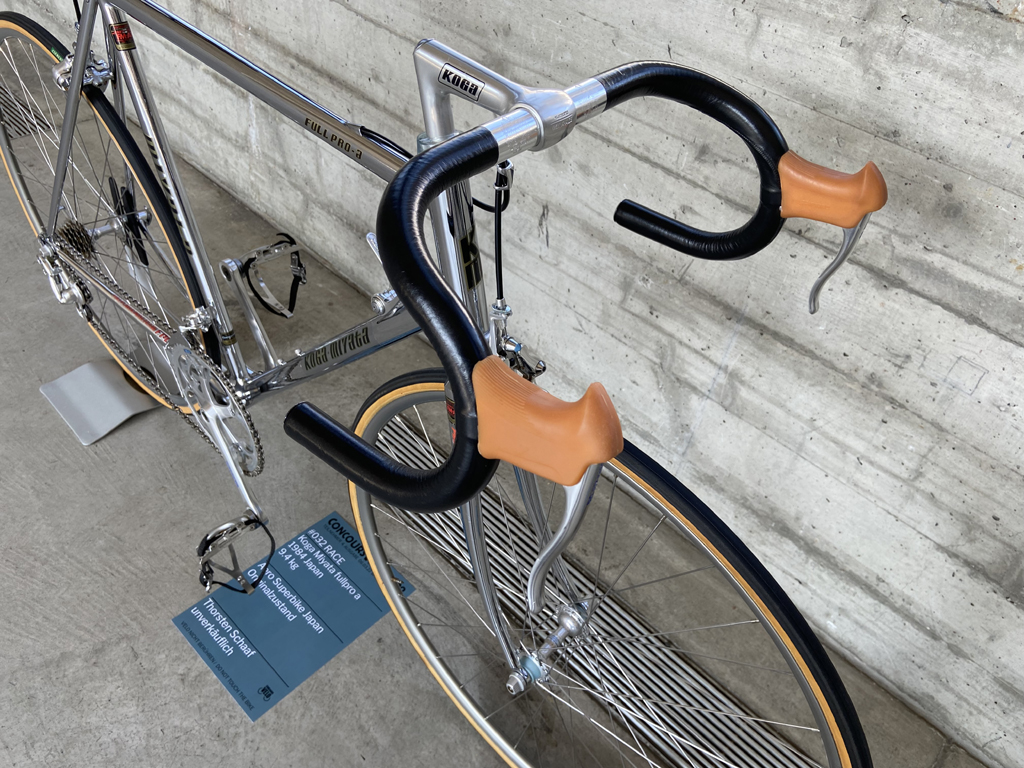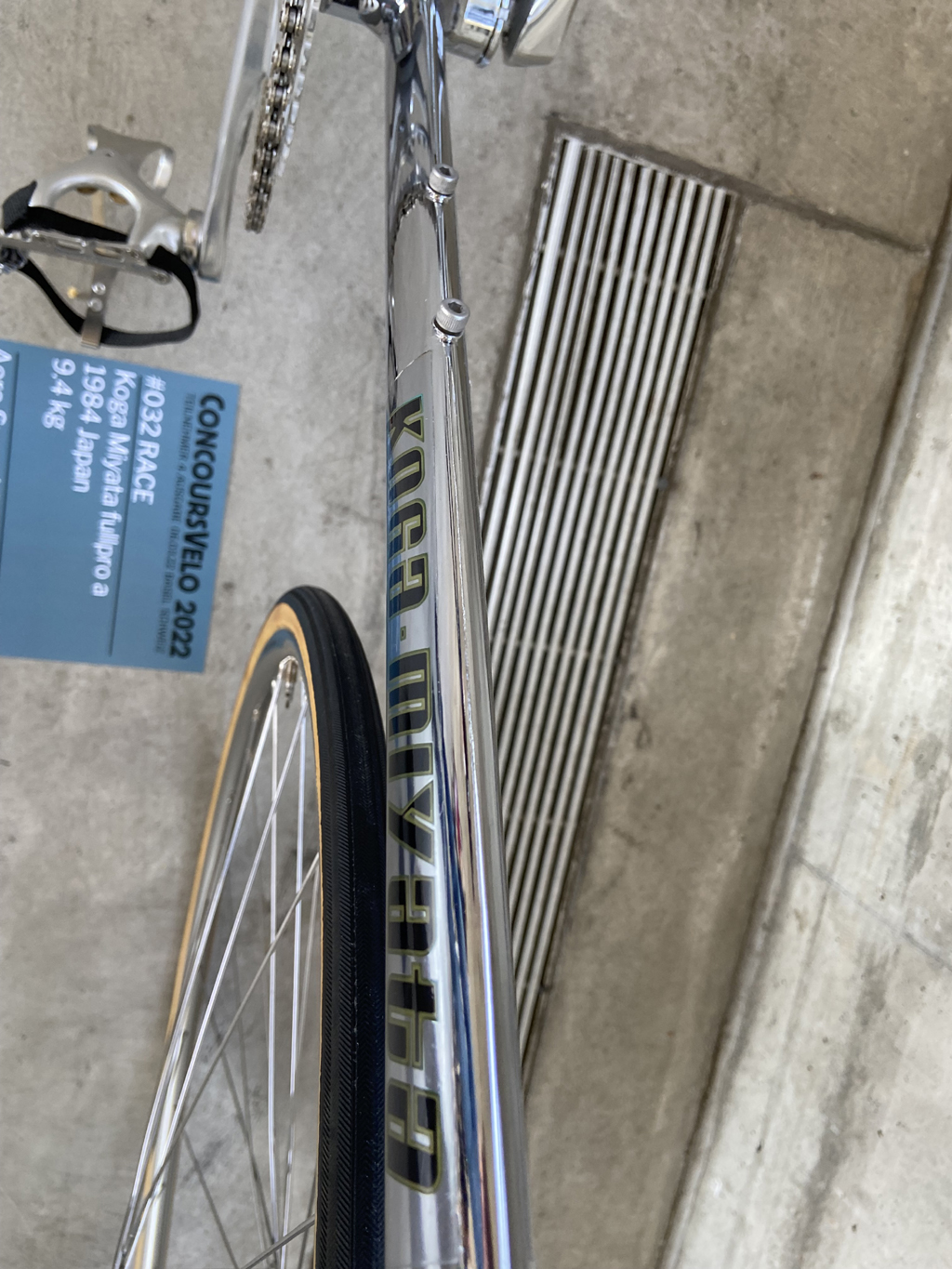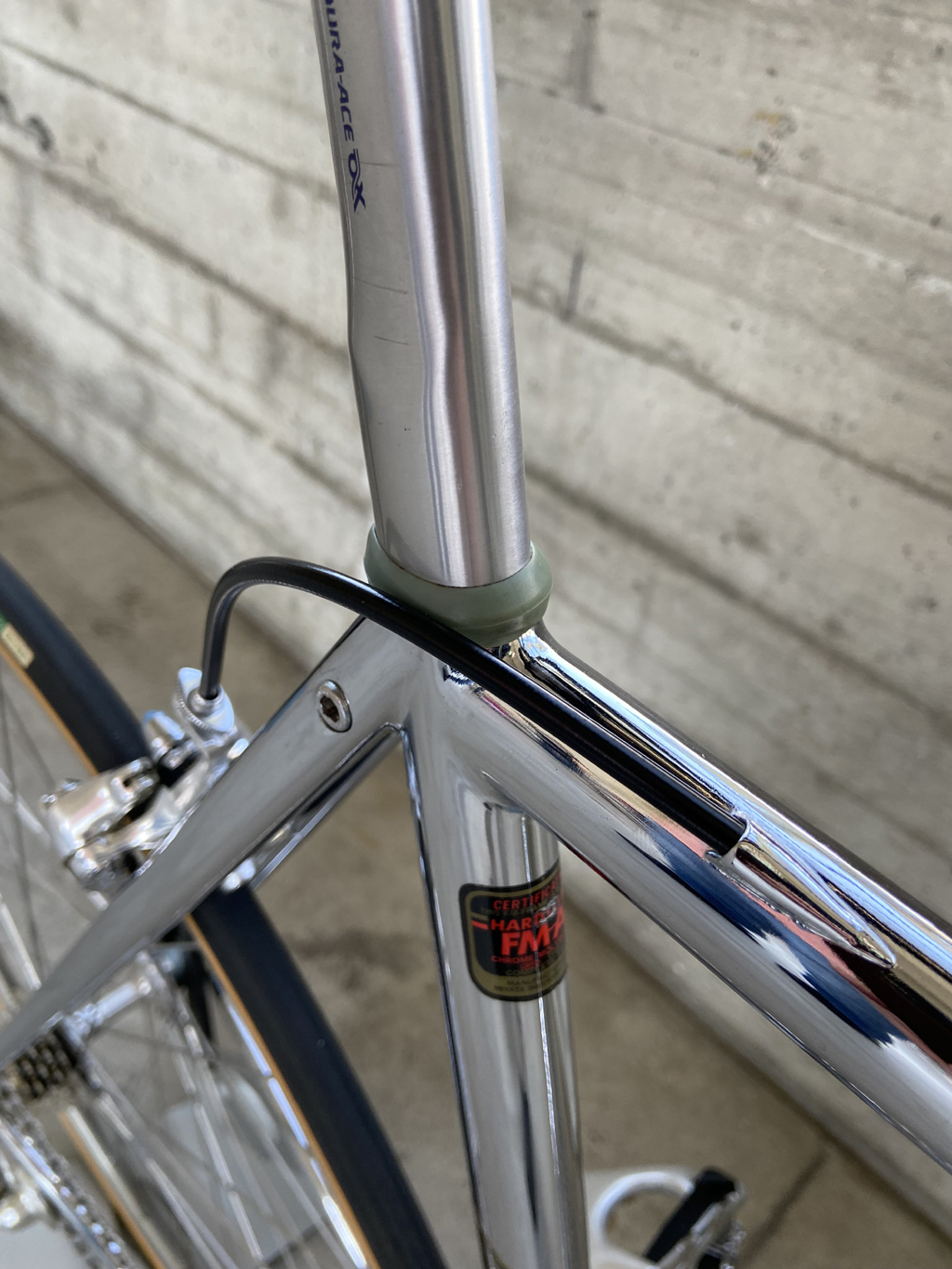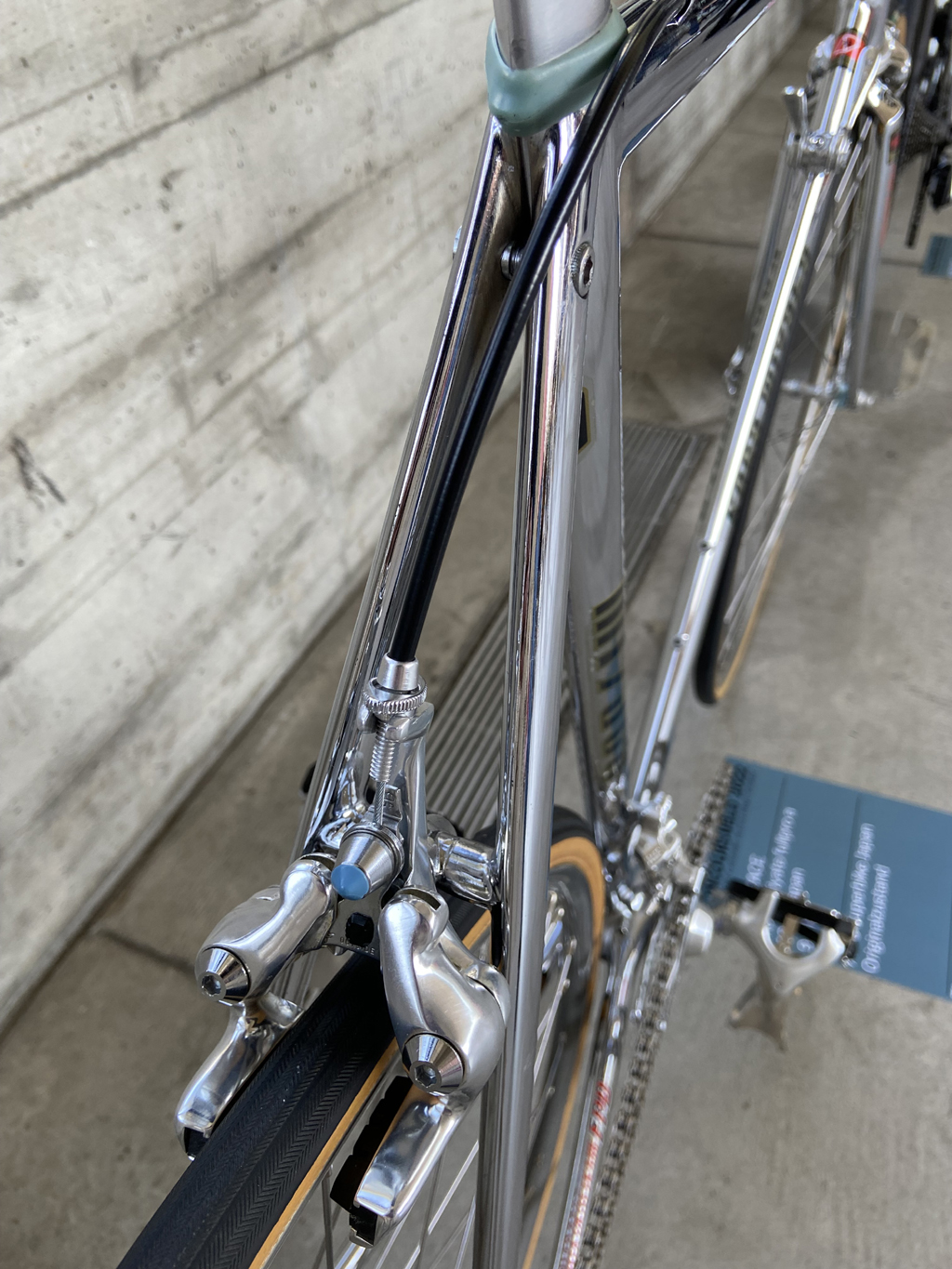 Below: a very early de Rosa from 1960. 1st prize race.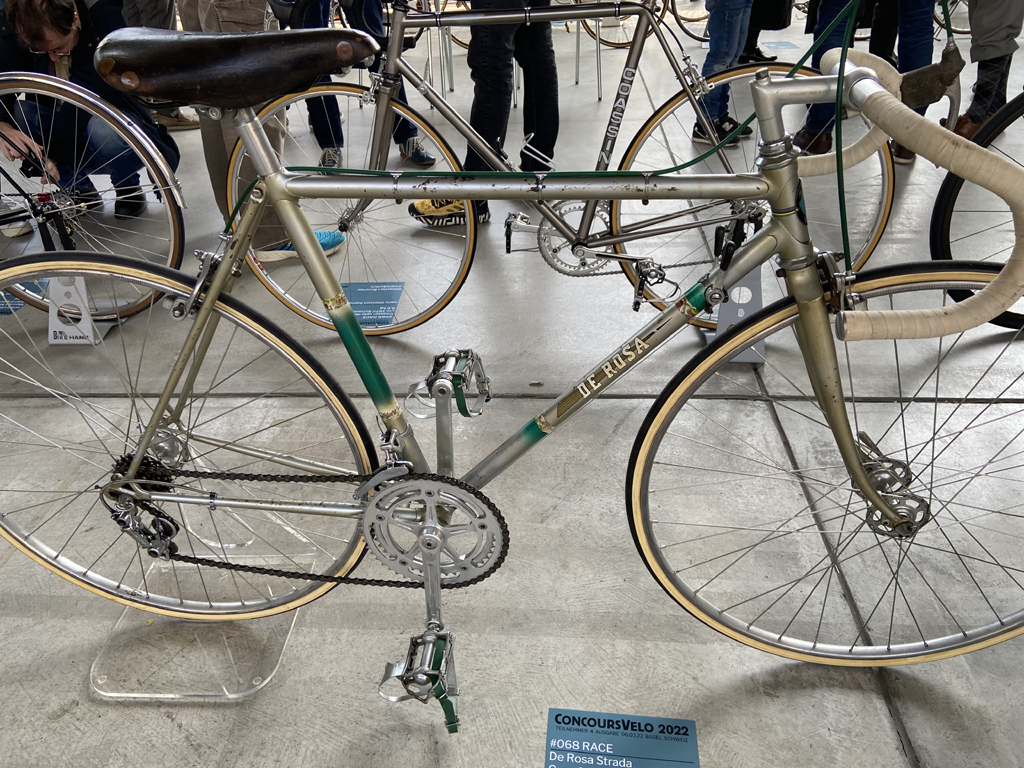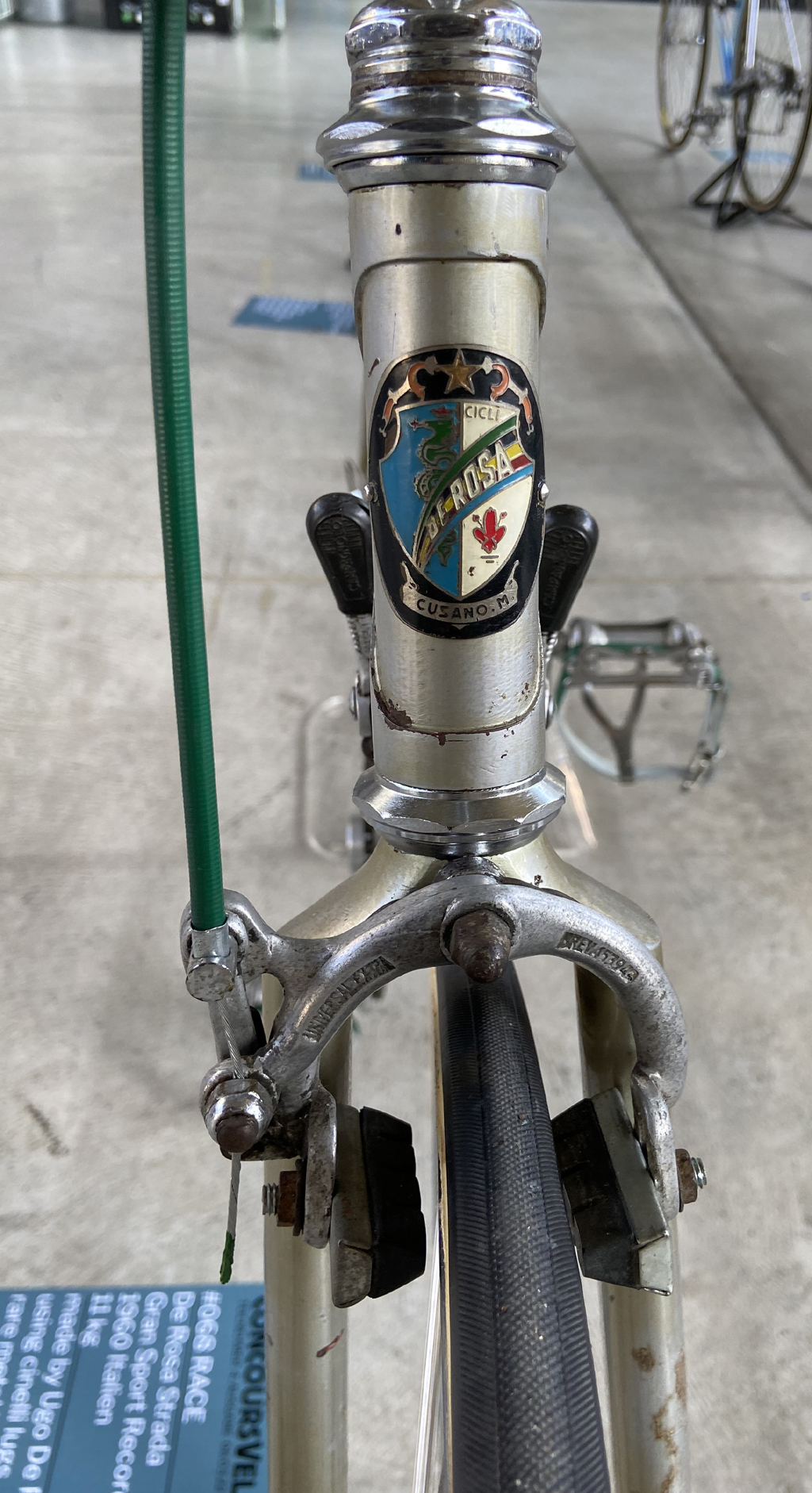 Below: 1980 Masi Prestige track bike.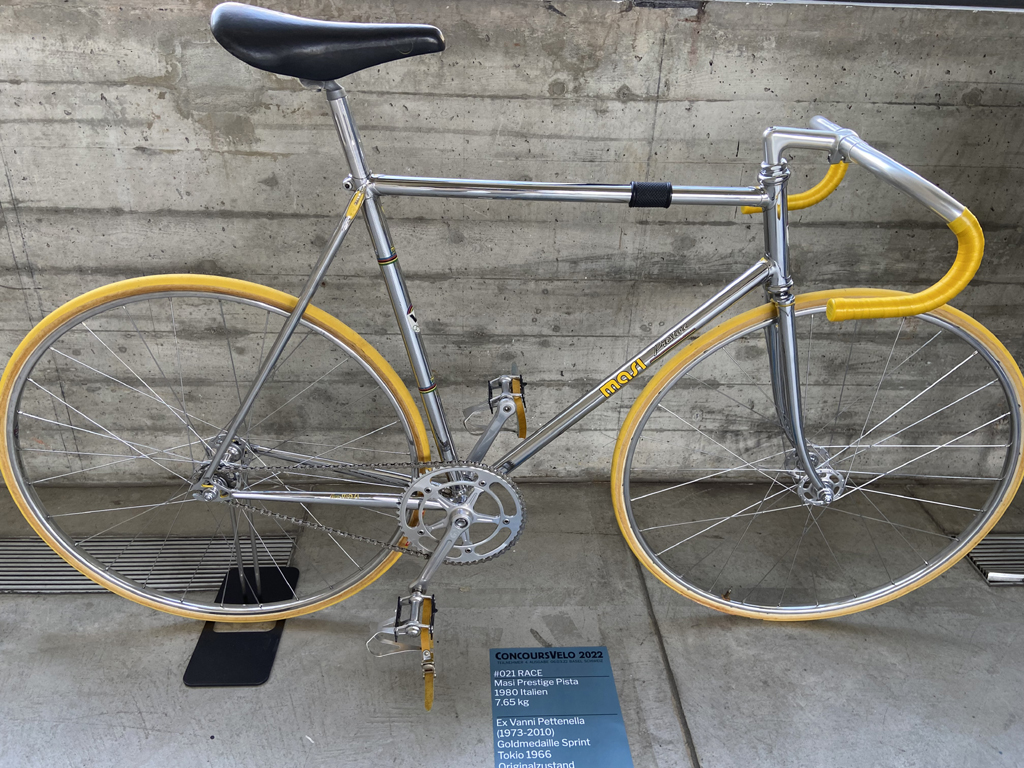 Below: Grand Prize winner was a spectacular entry in aluminum weighing an incredible 6.95 kgs by Andre Sabliere (a French builder for MAVIC).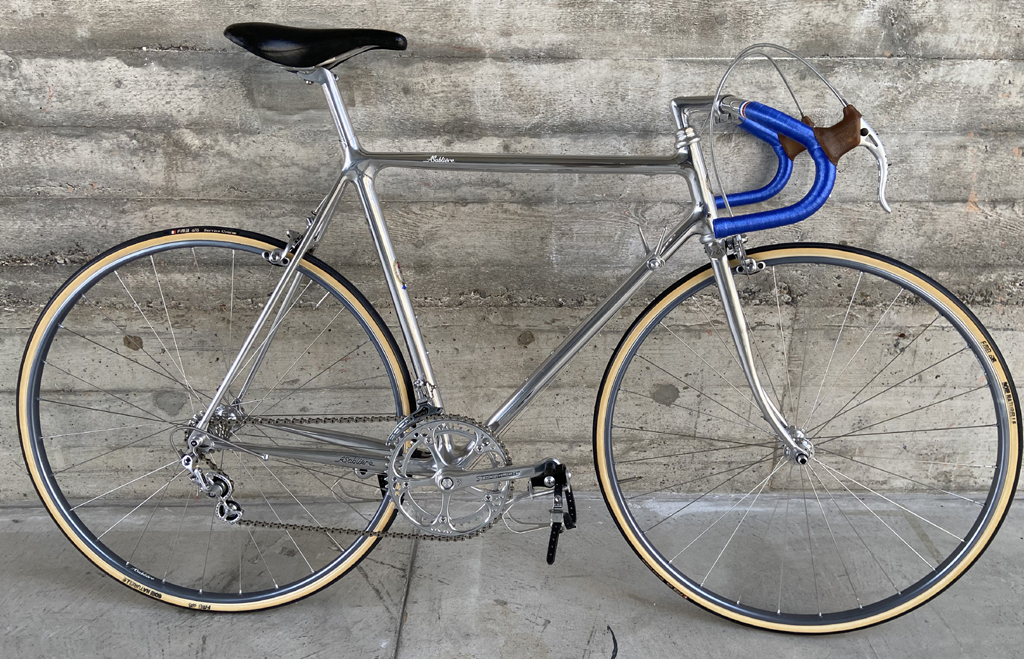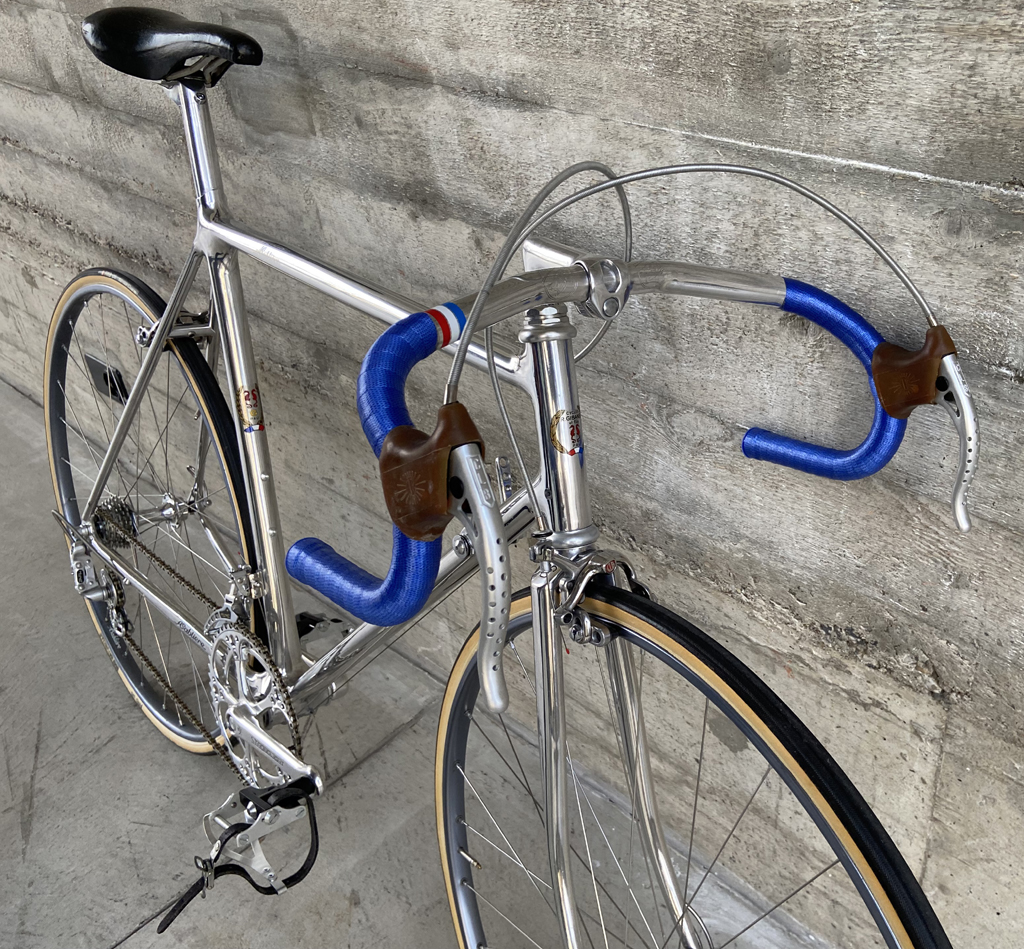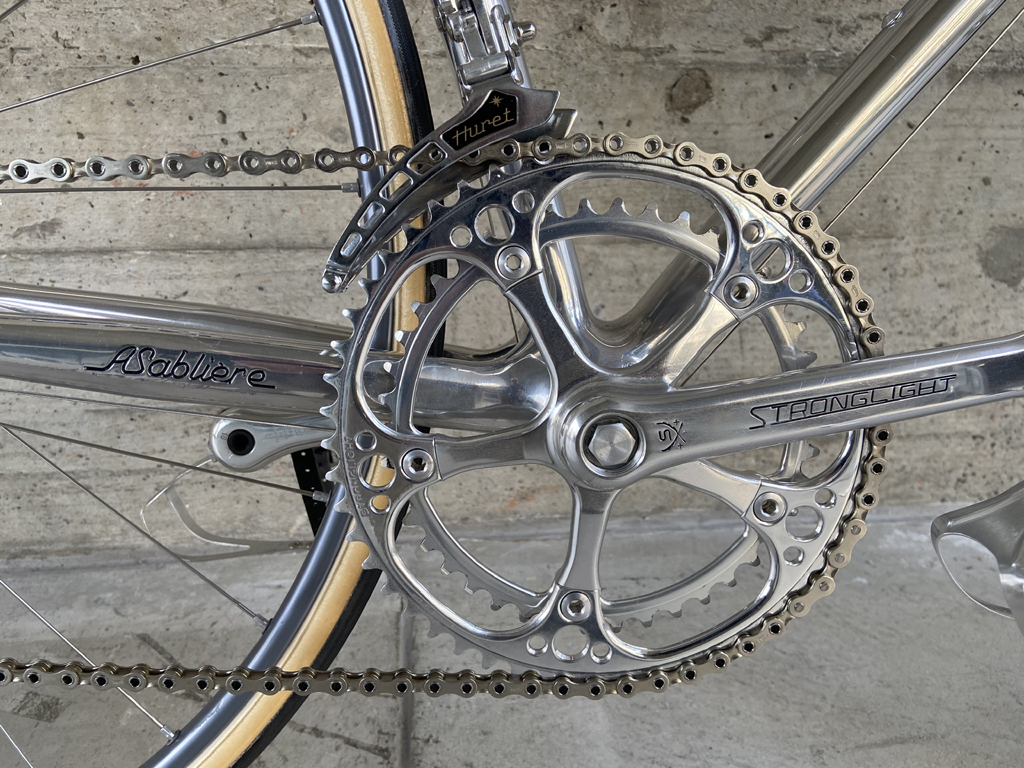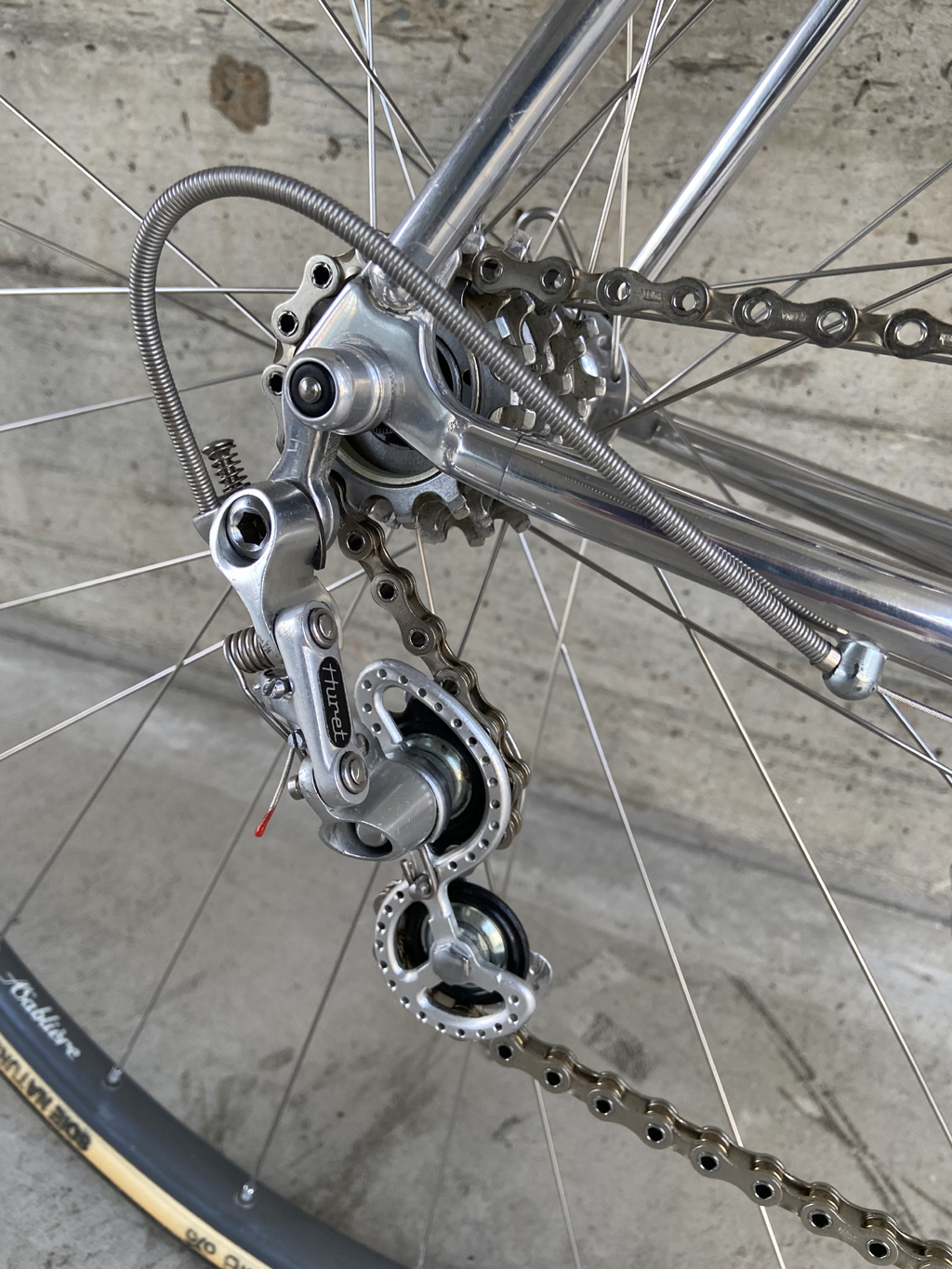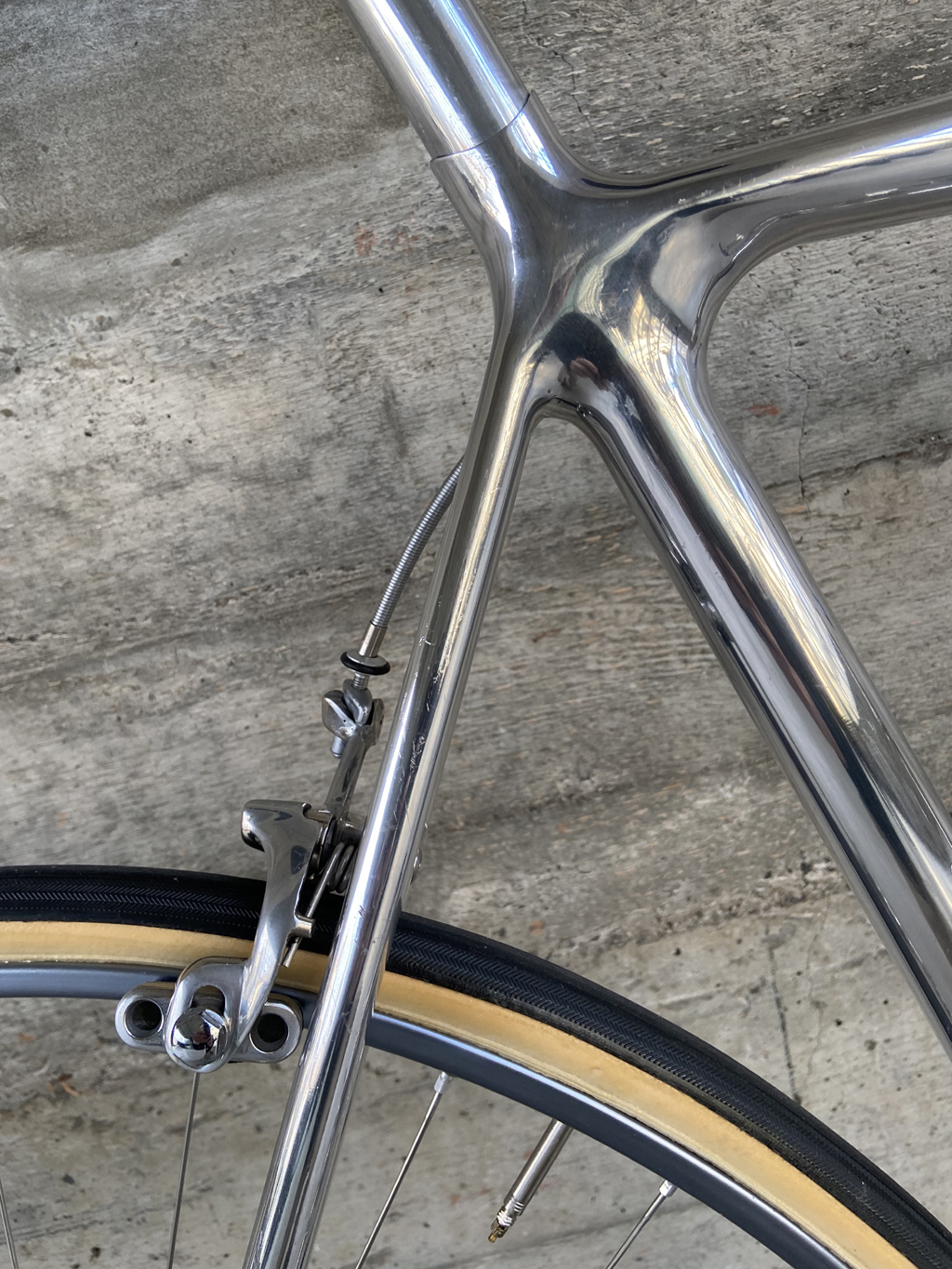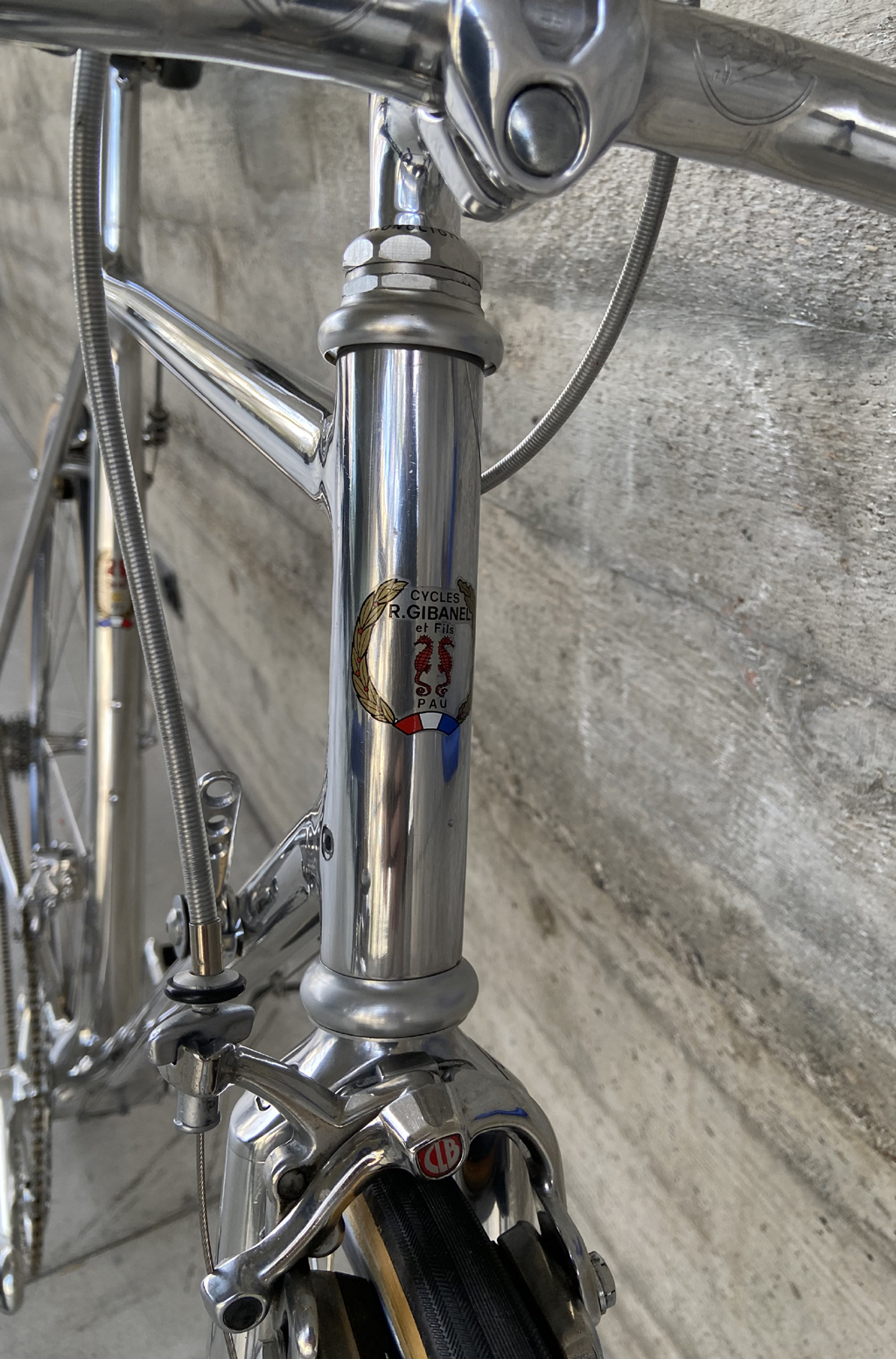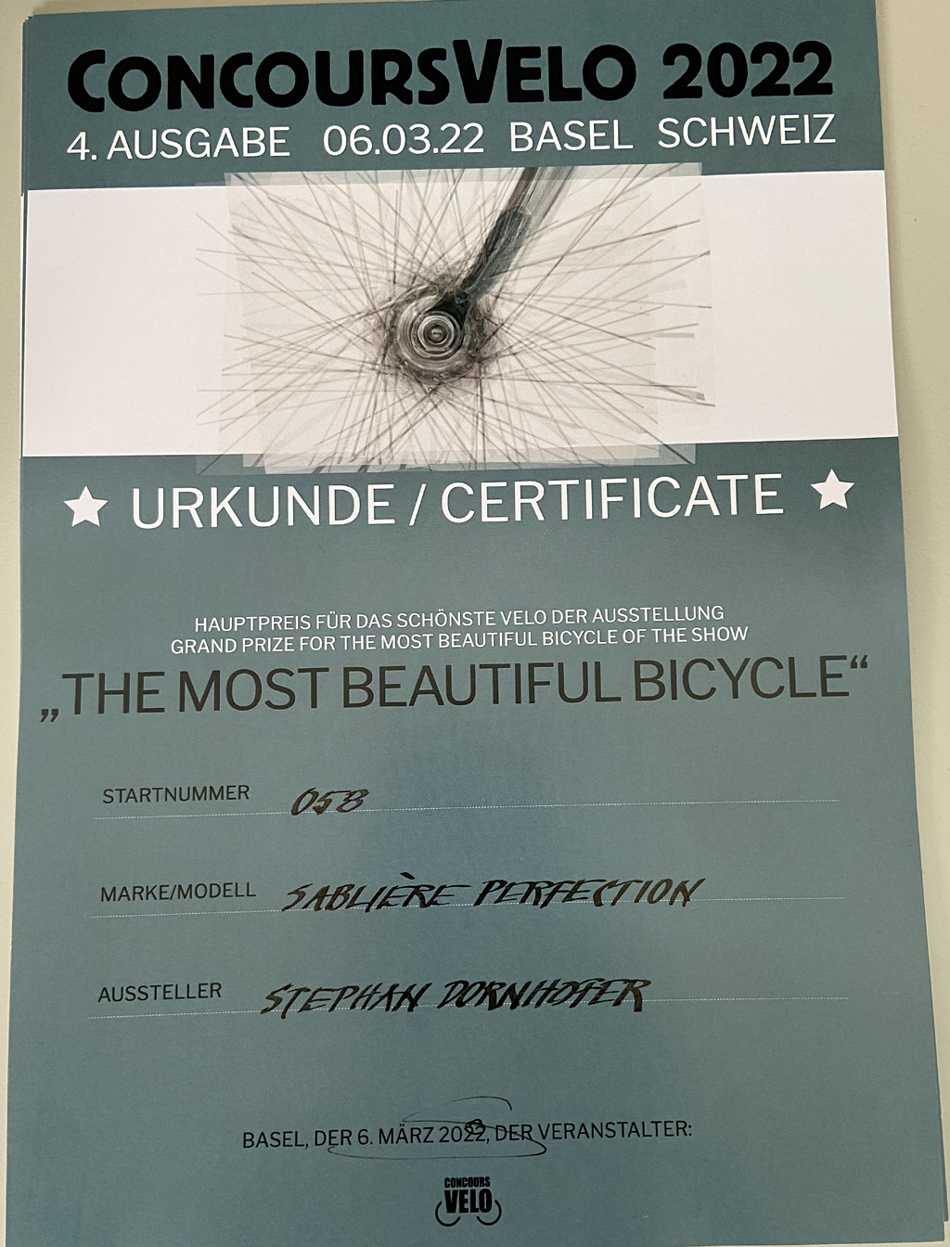 Below: Last but not forgotten: we've come a long way.